I Hate Suzie, Sky Atlantic review - Billie Piper excels as an actress on the edge |

reviews, news & interviews
I Hate Suzie, Sky Atlantic review - Billie Piper excels as an actress on the edge
I Hate Suzie, Sky Atlantic review - Billie Piper excels as an actress on the edge
Celebrity and its perils: a thrilling co-creation by Lucy Prebble and Billie Piper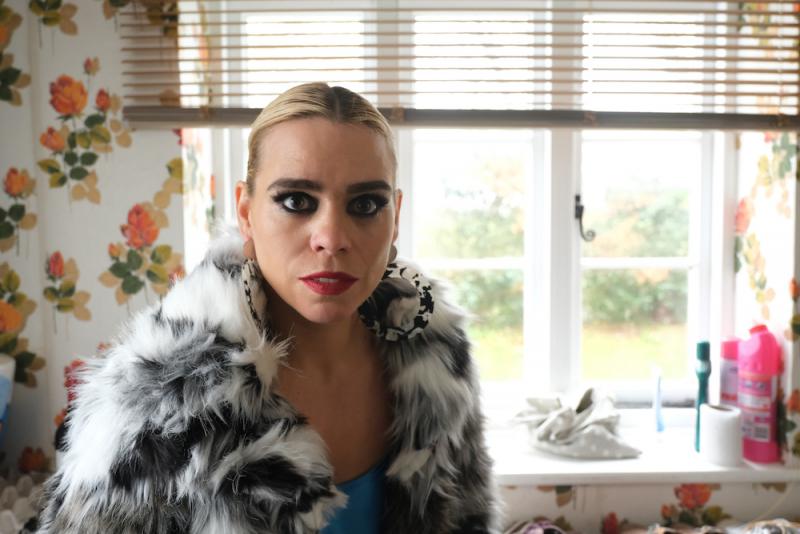 Shock, denial, fear: Billie Piper as Suzie
"I'm going to be a Disney princess!" Thirty-five-year-old actress Suzie Pickles (Billie Piper) is screaming with joy at having got the part, and her deaf, seven-year-old son Frank (Matthew Jordan-Caws) looks excited too. Her husband's reaction? "I thought you were too old."
Hardly surprising, perhaps, that she's cheated on him, but unfortunate that this comes to light in a celebrity phone hack, with pictures released all over the internet, just as a team of make-up artists, hangers-on and two wolf-hounds arrive at the low-ceilinged Pickles country house for a magazine photoshoot. "We're going to cycle through some feelings here," says the photographer as the traumatised Suzie poses in a fur coat smeared with fake blood. Yes, indeed. Shock, denial, fear, shame, bargaining, guilt, as the titles to each episode announce.
I Hate Suzie is supremely watchable and Billie Piper, with her extraordinarily expressive face, is magnificent as the troubled Suzie. She co-created the show with playwright Lucy Prebble – the two have collaborated before, in The Effect and Secret Diary of a Call Girl (Prebble – Enron, A Very Expensive Poison – is also a Succession writer and co-producer) and the two are clearly a mighty combo.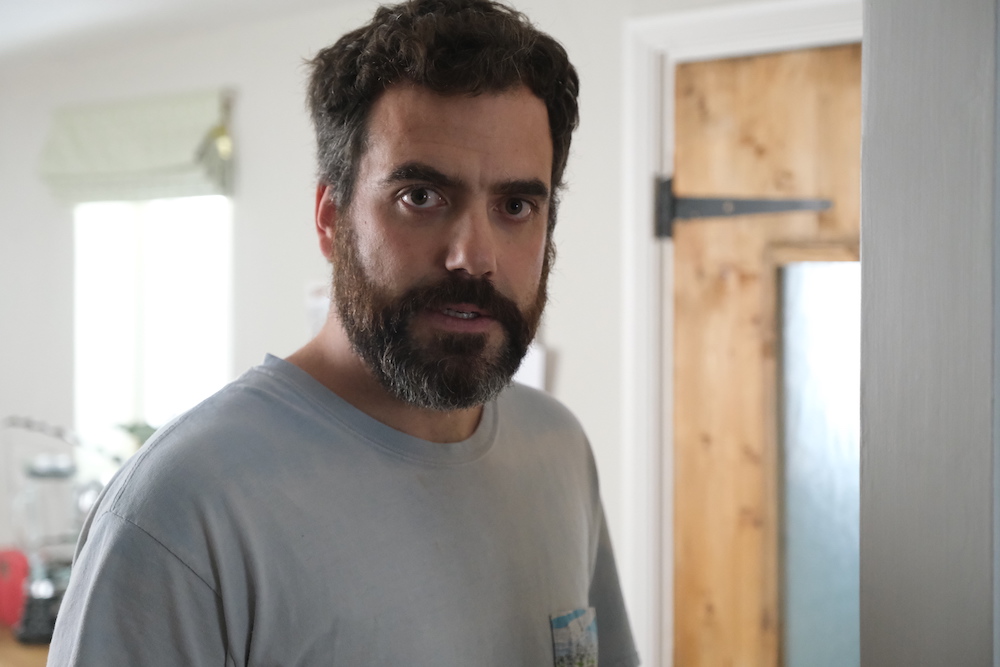 The first two episodes show an insecure woman in meltdown (and somewhat dodgy clothes). She's anxious, in the first scenes, to please the magazine crew yet desperate to get rid of them. "Anyone want some tea?" she asks rashly, running out of mugs immediately and resorting to glasses, which crack, just as her university lecturer husband Cob (Daniel Ings, pictured above) warns. He's a smug sort with a misogynistic streak.
With a nod to Piper's past as a teen pop-star, the drama starts with a brief flashback to Pickles winning a TV talent contest at the age of 15. "This is the last time anyone's going to ask you your name," says the host after she nails the song. Twenty years later she's found fame as Captain Brea in Quo Vadis, a sci-fi series (the mind wanders to Dr Who), and has a part in a show called After Death - "Who doesn't love Nazi zombies?"
But her career is on the wane, which is why the Disney princess deal is so huge for her. And why the phone hack, in which she's featured with a penis that is not her husband's, is so disastrous. This is a story of fame and its rotten flipside, with the politics of desire and slut-shaming at its core.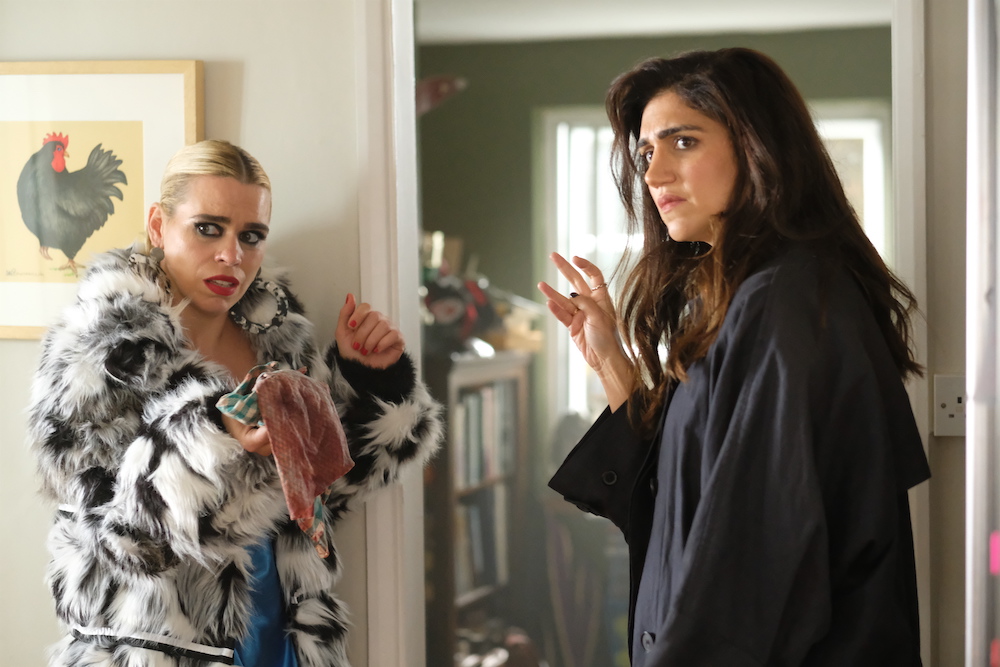 Pickles's efficient best friend/manager Naomi (an excellent Leila Farzad, pictured above) arrives to save the day, but not before Cob changes the locks. Naomi swiftly works out that the hacked photo must have been taken recently, due to the colour of Suzie's highlights, and that she looks really happy. Which brings us back to the non-happiness of the marriage. "I fucking hate this place," says Suzie, striding through the well heeled village as part of a rather jarring song-and-dance interlude, which hints that things might get dangerously meta.
Soon Suzie is sleeping on Naomi's floor, when not taking coke with Ben, another washed-up sci-fi semi-celeb (Dexter Fletcher, brilliantly cast and on great form) after a Comic Con in Birmingham where Pickles's appearance as Captain Brea does not go according to plan. Although Naomi has told her to avoid an audience Q&A – "Don't mention the real world at all" – she can't resist and is soon lying to fans about the photos: "It's not me, it's a fake, it's Black-Mirror-y." Which only makes things worse. The hotel-room coke binge and Suzie's subsequent hangover are a master class in loucheness.
Don't move out of the family home, warns Ben, speaking from his own experience. By the end of episode two, she's back in the country house – that she paid for, Naomi reminds her – with Cob and Frank, but surely it can't last. Denial is the title of this episode. Bring on fear, guilt, anger and all the other foul fiends – I Hate Suzie is addictive. Let's hope it can sustain the momentum.
Billie Piper, with her extraordinarily expressive face, is magnificent as the troubled Suzie
rating
Explore topics
Share this article