Black Classical Music: The Forgotten History, BBC Four review - sounds to treasure |

reviews, news & interviews
Black Classical Music: The Forgotten History, BBC Four review - sounds to treasure
Black Classical Music: The Forgotten History, BBC Four review - sounds to treasure
This spirited zip through three centuries of scandalously neglected composers has never been more necessary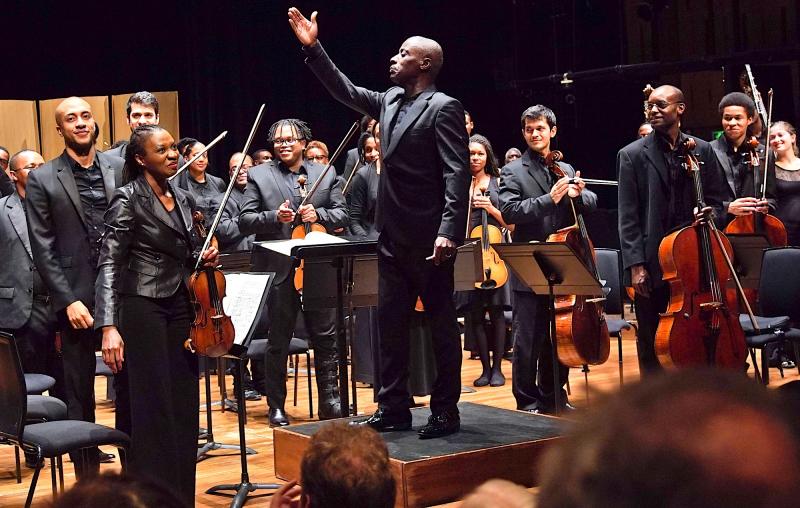 The Chineke! Orchestra offer performances full of fire and dedication
So it was singularly bad luck that
Black Classical Music: The Forgotten History
hit the TV screens the day after a very different film, John Bridcut's profile of Bernard Haitink which virtually sanctified an already great and venerable conductor and sparked heights of ecstasy amid innumerable lovers of 19
th
-century standard concert repertoire. In the aftermath,
The Forgotten History
was nearly forgotten all over again.
It offered a fount of tumultuous stories, ranging across three centuries of classical composers who happened to be black. First, Charles Ignatius Sancho, born on a slave ship in about 1729; and the dashing Chevalier de Saint-Georges, Joseph Bologne, violinist and swordsman, a favourite of Marie Antoinette – apparently a violin bow requires almost the same hold as fencing rapier. Moving ahead to the late 19th century, there's the endearing yet tragic figure of Samuel Coleridge Taylor, illegitimate son of a white English woman and a doctor from Sierra Leone. In the 20th Century, Pulitzer Prize-winning George Walker dreamed all his life of his music being played at the Proms, and it finally was, when he was 90. Perhaps most astonishing of all is the dynamic American symphonist Florence Price – it's difficult enough being black in classical music, but just try being a woman as well.
Some of these names are now becoming more familiar, but their music still has a long way to go before it becomes embedded in concert programming. Some involve personal tragedies, some are tales of scandalous neglect and all are able to vitalise the classical music scene with urgent voices both old and new. It's not before time.
Even where the celebrated Scott Joplin is concerned, there's much to absorb. The American "King of Ragtime" died in a mental hospital in New York in 1917. His musical fortunes were unexpectedly revived many decades later, when "The Entertainer" was chosen for use in the movieThe Sting in the 1970s, but his opera Treemonisha had to wait even longer for rehabilitation. It turns out to feature, unfashionably for opera, a strong heroine who triumphs as an educational pioneer. It may not be up there with Fidelio, but it has other qualities to offer. Not every composer should have to prove themselves even better than Beethoven just to merit an occasional hearing.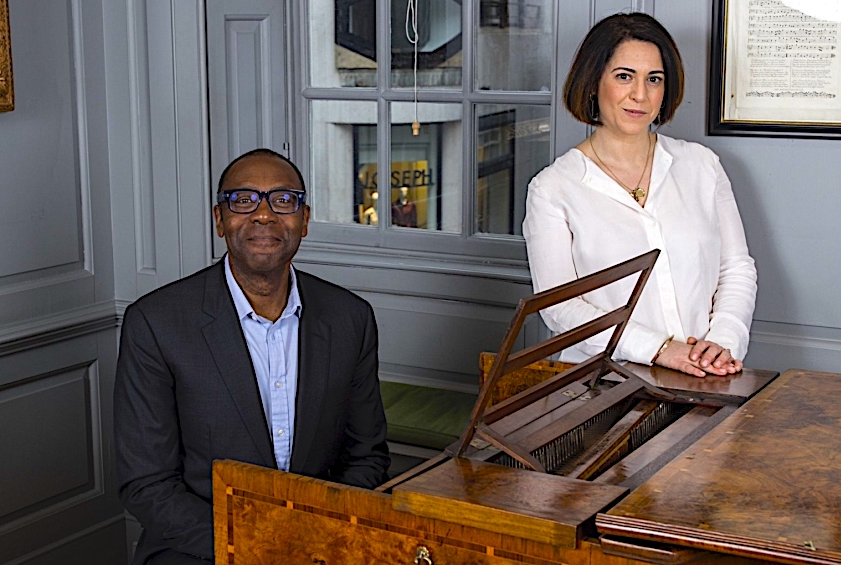 As for Florence Price, she built a fine career as a musician, the first African American woman to write a symphony that was professionally performed. She died in 1953. But the manuscripts of many of her works were discovered for the first time languishing in an abandoned house in St Anne, Illinois, as recently as 2009. A treasure trove? You bet.
The presentation was lively, varied and full of genuine delight at the spirit of discovery. Classical aficionados on the whole seem to like film narrations to be invisible, anonymous and sepulchral, but I personally would plump for Lenny Henry and Suzy Klein's blend of intelligence and straightforward good humour any day (Klein and Henry pictured above). They proved a splendid double-act to bind these disparate histories together: and Klein is also a fine pianist, accompanying with aplomb as Henry learns to dance the 18th-century minuet.
Specially filmed performances by the majority Black, Asian and ethnically diverse Chineke! Orchestra, full of fire and dedication, set the works in front of our ears, leaving little excuse for further neglect. Extracts of Treemonisha, Bologne's concertos (extracts of which were pinched by Mozart), Price's symphonies and Coleridge Taylor's Othello Suite demonstrated what we've been missing. Will the music "catch on" in the concert hall? Much of it, undoubtedly – if given the chance.
Certain potentially valuable voices, nuances and discussions of the compounding causes of neglect in the music world were regrettably absent – but there might, hopefully, be scope for follow-up. The danger is that someone might succumb to tokenism, innocently thinking that one documentary is enough to make up the time, attention and knowledge due to such irrationally sidelined music-making. It isn't. Still, to begin exploring these composers, their works and their stories, this is a great place to start.