Big Cats, BBC One review - how cats conquered the world |

reviews, news & interviews
Big Cats, BBC One review - how cats conquered the world
Big Cats, BBC One review - how cats conquered the world
Felines from the fastest to the strongest, the smallest to the biggest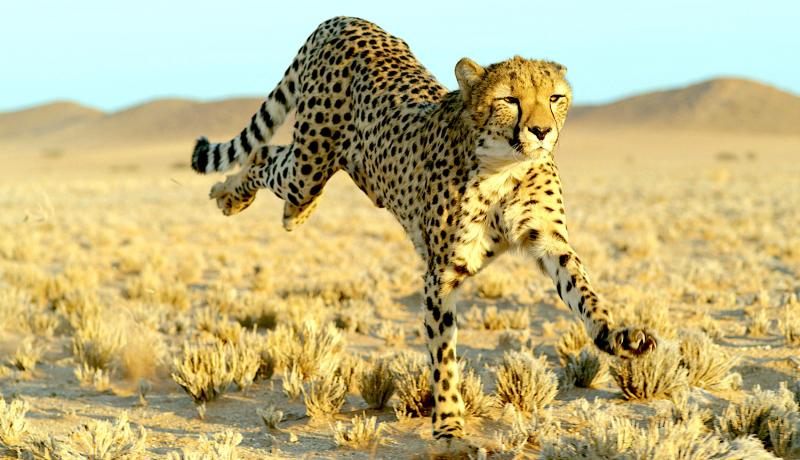 Speed kills: a cheetah can reach 50mph
Accepted wisdom seemed to be that in the animal world rats and cockroaches were the most adaptable and the most widely geographically distributed, followed by those pesky humans. But think again: the premise in this new three-part series is that the big cats have also done a terrific job of spreading worldwide, each a different species within the genus.
Cue a ravishing film, jammed with marvellous images and fascinating information. We were treated to a terrific variety of these extraordinary predators, the top of the food chain: from the fastest to the strongest, the smallest to the biggest. It is hardly fun and games though: life is hard, the needs – for mating, for food - relentless (Bangladesh's fishing cat, below).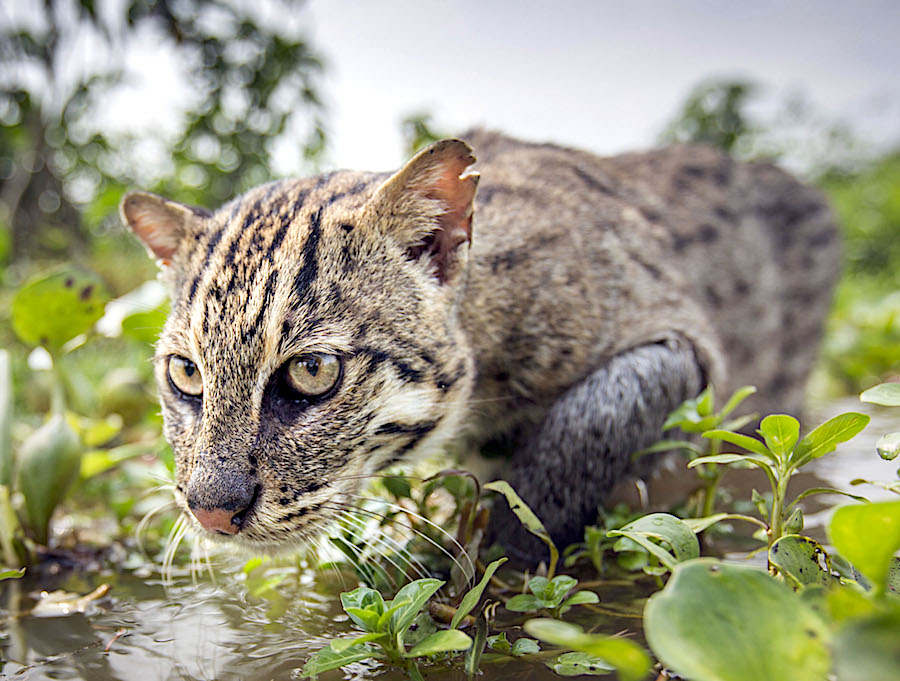 It was going to be nature red in tooth and claw, from the African plain and veldt, not to mention the Himalayas, Yukon and Antarctica, Siberia and Sri Lanka: seriously beautiful. It took over two years and 30 expeditions to gather the remarkable footage, with mood music and Bertie Carvel's narration studded with fact. Occasionally visual cliché intruded: ration those scudding clouds, please.
Africa is home to the king of the beasts, the lion. Lions are the only truly social cats, the pride a family, a social alliance. In Tanzania they even form so called super-prides, big groups that take the most formidable prey in Africa, the buffalo in herds hundreds strong, each weighing more than three lions combined. And buffaloes fight back with their formidable weight and horns, so lions suffer more injuries and fatalities from buffalo than any other prey.
For one mother of three, no antibiotics were available for her angry, bloody wound inflicted by a buffalo encounter. The whole family is hungry, and she hopelessly chases a giraffe on her own: the pride steps in to the rescue though, and they all pitch in to bring down the hapless giraffe. One for all and all for one: who knew? The pride supports and protects every mother lion and her cubs.
But lions are unique in their social organisation. On to Sri Lanka to view the rarest cat of all, hardly ever seen let alone recorded on film, the smallest feline in the world. The Rusty Spotted Cat (pictured left) would fit into the palm of one's hand; they live solitary lives fending only for themselves. They are curious and daring, with eyesight six times more powerful than humans, acute hearing far superior to ours, and a sense of smell supposedly capable of differentiating between a billion scents.
Siberian tigers are 200 times bigger than a Rusty Spotted Cat but equally elusive. Jaguars have the strongest bite of any cat, able to snap through a crocodile. In the Himalayas where food is scarce, the solitary snow leopard needs a huge territory. They are experts in long-distance romance, the male sometimes scent-marking 20 times an hour while covering his huge territory, searching for a female.
The elusive leopard inhabits more varied environments than any other species of cat in Africa. Ten year old Honey, neatly radio collared, gracefully loped into view: she has survived a broken leg and outlived her siblings. Half of all leopard cubs do not survive their first year, but Honey has not lost her cub. These big-cat kittens and cubs have a long infancy, learning survival skills by playing with their siblings.
Pumas in Patagonia only find largesse in the larder once a year when the Magellan penguin comes ashore to nest, providing an ambulatory food cupboard. The script became uncomfortably anthropomorphic, suggesting the puma is callous and inhuman. Come again?
On to the Yukon, 63 below. Here is the Canada Lynx, the northernmost cat in the Americas (pictured right). The only item on the menu is the snowshoe hare and to survive the lynx needs one daily. Now back to Namibia and the cheetah. Running at up to 50mph, they're the fastest land mammal, their long tails giving stability, blunt claws providing traction for quick turns, and their strong bones shock absorbers.
How did the film-makers do it? A postscript hinted at the effort: the BBC Natural History Unit spent five weeks in the Himalayas to hunt the snow leopard in unseasonable weather, human and big cat slogging through the snow at high altitude, the only capture that of the camera lens.
Jaguars have the strongest bite of any cat, able to snap through a crocodile
rating
Share this article
Subscribe to theartsdesk.com
Thank you for continuing to read our work on theartsdesk.com. For unlimited access to every article in its entirety, including our archive of more than 10,000 pieces, we're asking for £3.95 per month or £30 per year. We feel it's a very good deal, and hope you do too.
To take an annual subscription now simply click here.
And if you're looking for that extra gift for a friend or family member, why not treat them to a theartsdesk.com gift subscription?