Agatha Christie's Crooked House, Channel 5 review - actresses chew furniture for fun |

reviews, news & interviews
Agatha Christie's Crooked House, Channel 5 review - actresses chew furniture for fun
Agatha Christie's Crooked House, Channel 5 review - actresses chew furniture for fun
Country house murder mystery stars a family from hell and an unlikely culprit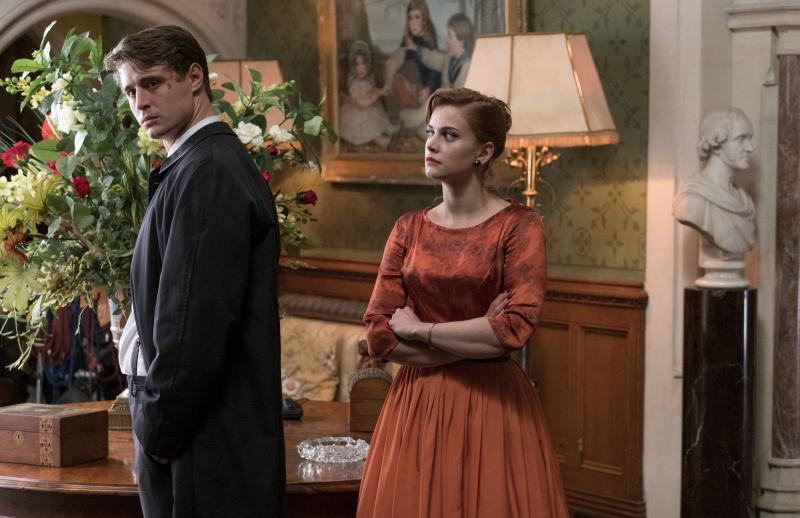 Max Irons and Stefanie Martini in 'Agatha Christie's Crooked House'
Crooked House is being released as a film in various territories, but has already been shown on television in America and has now surfaced as a drama on Channel 5 bearing the title Agatha Christie's Crooked House.
It duly falls in with a recent televisual tradition for serving up the Queen of
Crime
as a Christmas treat. See also
A Witness for the Prosecution
and
And Then There Were None
(which would have been joined by
Ordeal by Innocence
on Boxing Day until the BBC pulled it on learning that its star Ed Westwick was accused of rape and sexual assault).
Adapted from the novel published in 1949, the plot of Crooked House adheres to the model of Christie's two most famous titles, The Mousetrap and Murder on the Orient Express: someone has been done away with, and everyone in situ has a plausible motive. In this case the victim was Aristide Leonides, a wealthy patriarch of Greek immigrant stock who had a finger in any number of pies – helping the CIA with their anti-communist work, funding Vegas nightclubs, while creating a vast business empire called Associated Catering – all of them entertaining distractions which turned out to have no bearing on his murder.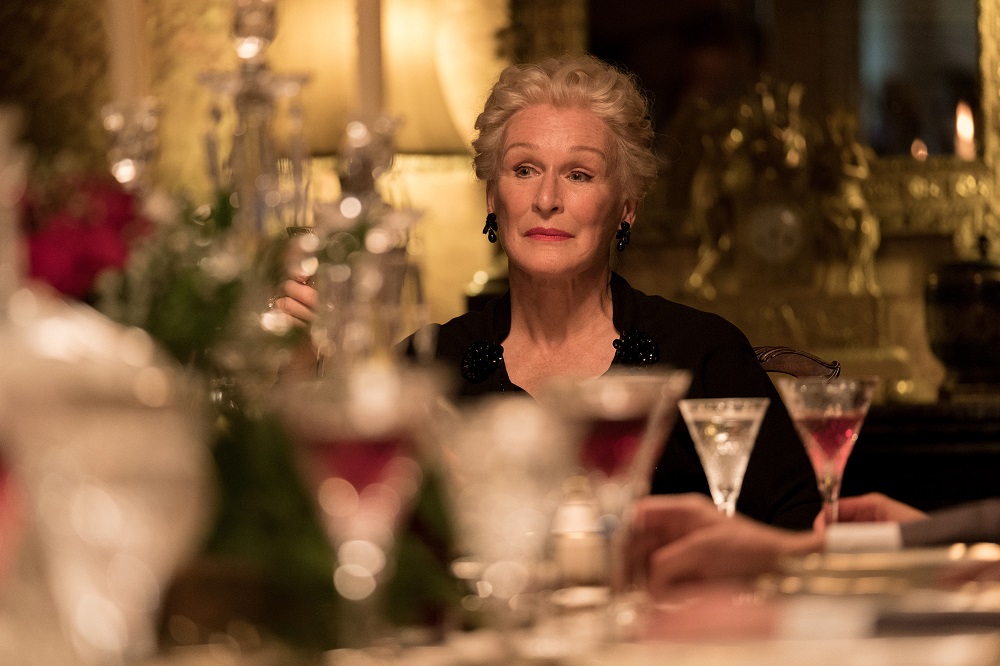 The titular residence was home to a dysfunctional family of Leonides dependents almost all of whom hoped to be beneficiaries of his elusive will. They included his latest wife, a pneumatic American dancer Brenda (Christina Hendricks), whom he quietly allowed to canoodle with his grandson's young tutor (John Heffernan). Then there were his two sons and their ghastly wives: historian/gambler Philip (Julian Sands) hoped for his father's patronage to greenlight a film script in which his alcoholic wife Magda (Gillian Anderson) could resurrect her career. Weak-willed Roger (Christian McKay) had made a hash of the family business and hoped to do good works in a Barbadian orphanage with his childless wife Clemency (Amanda Abbington).
Then there was a granddaughter, Sophia (Stefanie Martini), who from her time in Cairo during the war happened to be an old flame of the private detective Charles Hayward (Max Irons) summoned to investigate the case on behalf of Scotland Yard. The task of penetrating this cat's cradle of mutually assured enmities fell to Hayward, working undercover at the bidding of a grizzled inspector from Scotland Yard (Terence Stamp). As he went about his business he even briefly became a suspect himself as a result of his sizzling/fizzling on-off love affair with Olivia. Meanwhile the deceased's sister-in-law Lady Edith (Glenn Close, pictured above) took on the burden of caring for Josephine (Honor Kneafsey, pictured below), the dangerously neglected and fearfully intelligent young daughter of Philip and Magda who thought of herself as a budding detective.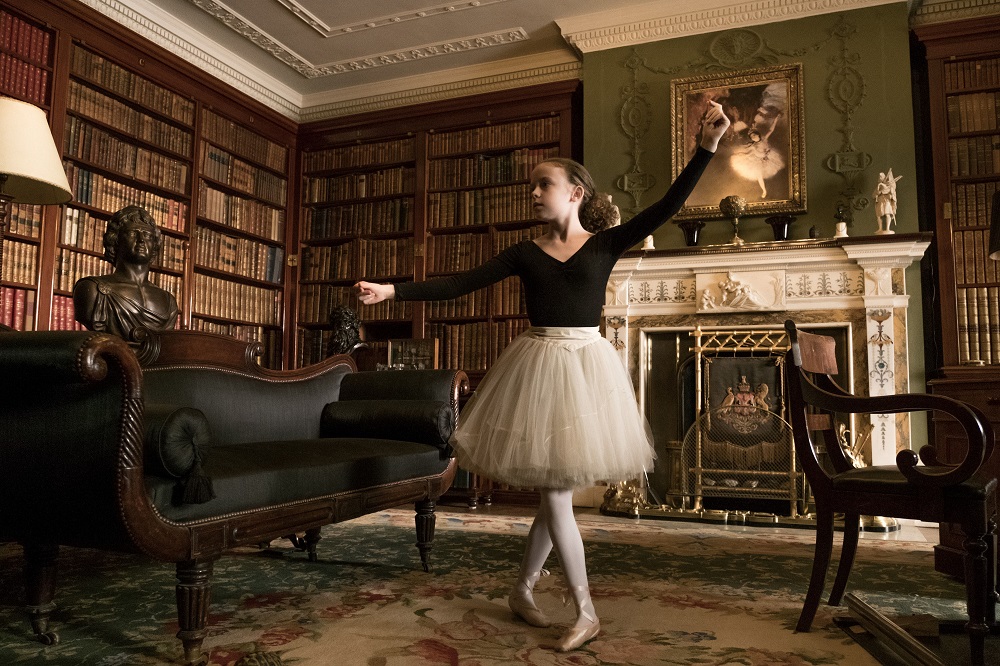 The adaptation was by Julian Fellowes, whose kitemark could be discerned in casual snobbery ("Haemophiliacs are little bleeders, like some European royals") and cloth-eared dialogue ("We're a very odd family. There's a ruthlessness in us, and different kinds of ruthlessness"). His gift for dinner party scenes, so often roadtested in Downton Abbey, was deftly deployed in a toe-curling dinner-from-hell centrepiece in which all the suspects are gathered round the table and fail to make polite conversation.
None of the characters who were meant to be related looked anything like one another. The three American actresses all competed to see who could chew the most furniture: Close as a stately English galleon, Anderson as a camp dipsomaniac with a Cleopatra hairdo and Hendricks working through a repertoire of breathy Monroesque pouts. Irons, who looks like Daniel Radcliffe's taller brother, will be able to tell his grandchildren he stood his ground with all of them with one hand tied behind his back (his character being quite dull).
The outcome of the whodunnit is known to those who know, but for all the many red herrings and MacGuffins, a smattering of hints were dropped that the clever culprit would emerge from the left field. The director Gilles Paquet-Brenner, best known for the French film Sarah's Key, used shakycam, fast cutting and strange angles to ensure that this didn't look too generically like yet another country house murder mystery. Some of the design details were sleekly done: the safe hiding behind a photograph of Leonides and Her Majesty; Josephine attempting to dance like the ballerina in the Degas canvas on the wall. Those of us who struggle to get the point of ballet must hope not to come to a similar end.
The adaptation was by Julian Fellowes, whose kitemark could be discerned in casual snobbery and cloth-eared dialogue
rating
Share this article