The Taming of the Shrew, Sam Wanamaker Playhouse review - a confused and toothless mess |

reviews, news & interviews
The Taming of the Shrew, Sam Wanamaker Playhouse review - a confused and toothless mess
The Taming of the Shrew, Sam Wanamaker Playhouse review - a confused and toothless mess
High on concept and low on clarity, this Shrew misses its mark
Saturday, 08 February 2020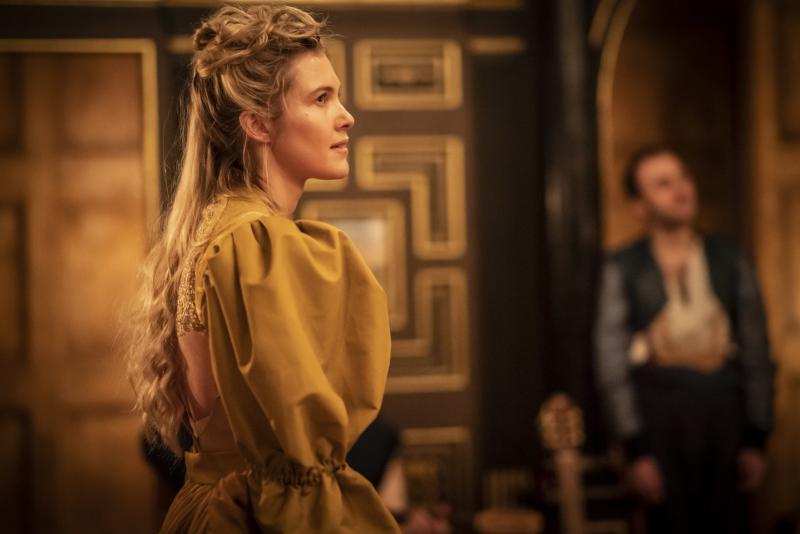 Pliant Melissa Riggall makes an unlikely Katherina, offering little resistance to Paul Ready's Petruchio
Say what you will about The Taming of the Shrew (and you'll be in good company), but it is one of Shakespeare's clearest plays.
Asked to summarise the action of, say,
Richard II
or
Love's Labours Lost
and you might lose your way somewhere between rival Dukes or intrigues within intrigues, but the marital tussle between Petruchio and his "shrew" of a wife Katherina is –for good or ill – secure. Whatever else
director
Maria Gaitanidi has done with Shakespeare's most provocative play here, the overriding impression here is one of confusion. Wrapping unpalatable clarity in abstraction doesn't make it any more palatable, just baffling.
No cast list is provided, just a list of the company, who workshopped the play with no fixed parts assigned. A note on the Globe website states that different performances will see actors taking different roles. An ensemble approach then – but to what end?
Playacting, apparently, is the thing. Every effort is taken to blur divides – between characters, between audience and actors, between the play, its framing narrative and the actors themselves. We're invited to consider role-play as the stuff of life, within society, marriage, culture. Words, we know from gaslighter-extraordinaire Petruchio, can make it so. If he swears the moon is the sun, then it shall be; if he swears an old man is a pretty young girl, then he is. It's all a big metaphor for the theatre, that much is clear, but as to where it gets us I'm really not sure.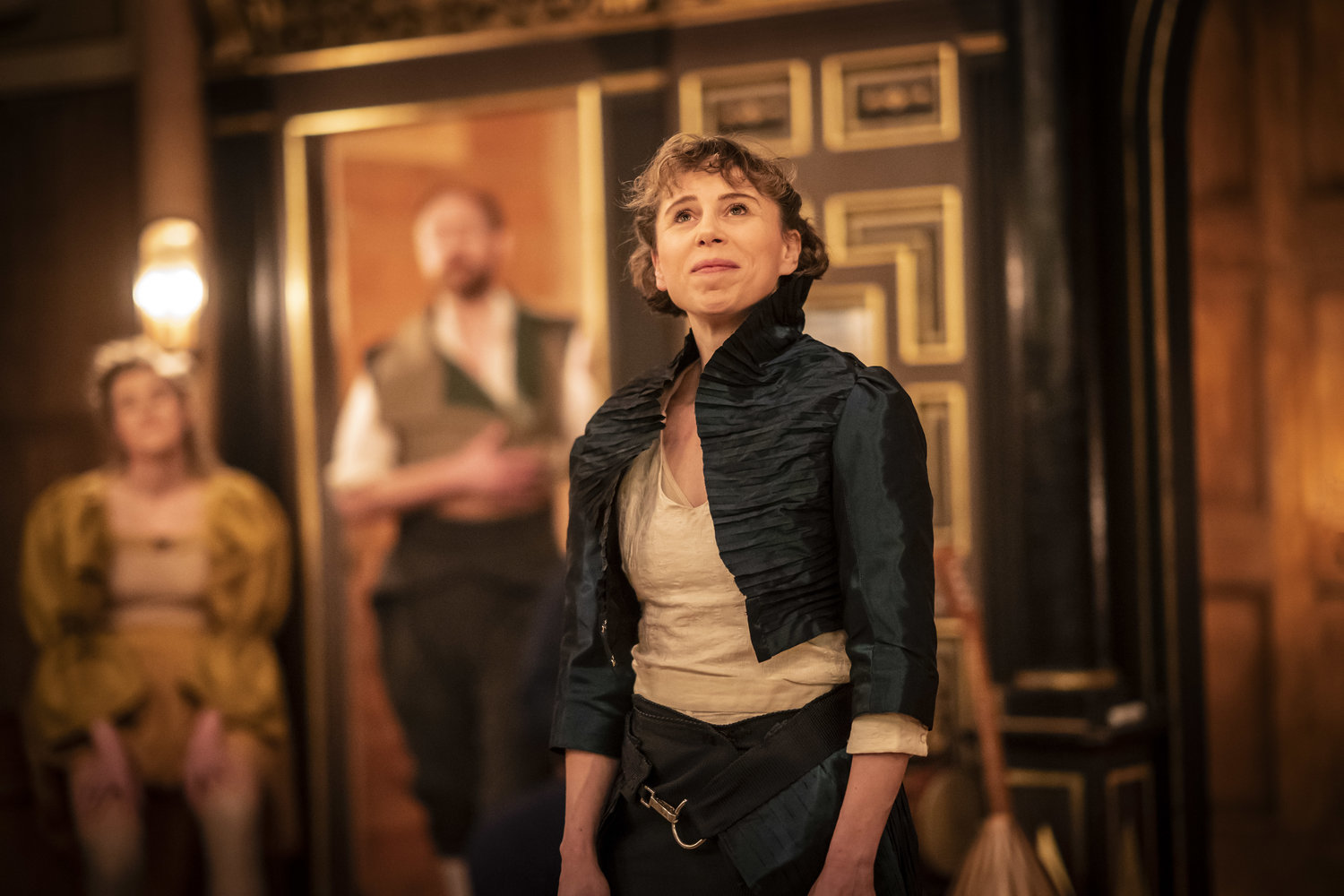 Everything about Gaitanidi's staging is wilful, from the newly constructed balconies and playing areas which obscure more than they add, to casting which goes out of its way to play against type and dilutes its impact with endless doubling, to musical accompaniments that distract from the dense text rather than supporting it, costumes that dissolve actors into an interchangeable flesh-coloured mass. Presumably we're supposed to be destabilised, jolted into new attention. But in rejecting the "mundane" level of the play so totally in quest of a "vertical, mythic, epic, spherical, cosmic" vision (the programme essays and interviews offer small help but plenty of big concepts), the production finds itself adrift.
What we are supposed to make of Melissa Riggall's pliant, blank-faced Katherina who, "sits as one new-risen from a dream" throughout I'm not sure. The horrors of the marital abuse hit harder against such a soft target, but then we arrive at her final monologue – delivered absolutely straight – and there's nothing left to say. This is neither a tamed spirit nor a play-acting husband-and-wife conspiracy, it's just words. Matters aren't helped by the eruption of Michelle Terry (pictured above) into that final scene in the role of Hortension's nameless wife. All the energy and passion that has been lacking is suddenly present as Terry is released from her minor role as servant-cum-director and allowed to do some acting.
Paul Ready finds more in his cool, cynical Petruchio, though shadow-boxing can never hope to match the excitement of a bout with a real opponent, and Evelyn Miller's Bianca is as charming as the role allows, generating some gentle heat with James Northcote's boyish Lucentio (both pictured above).
But none of it adds up to much. If there's a battle royale here it's between concept and text not husband and wife. In seeking to liberate the play from itself, Gaitanidi has lost not just its sting but its bite.
This is neither a tamed spirit nor a play-acting husband-and-wife conspiracy, it's just words
rating
Explore topics
Share this article