The Doctor's Dilemma, National Theatre |

reviews, news & interviews
The Doctor's Dilemma, National Theatre
The Doctor's Dilemma, National Theatre
Tragedy is the spoonful of sugar that helps this medical satire go down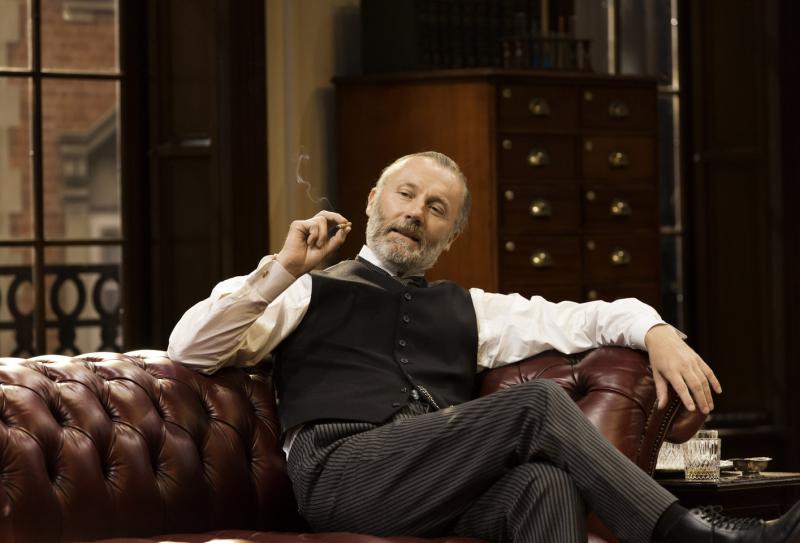 Doctor in the house: Aden Gillett (Sir Colenso Ridgeon) has yet to hone his bedside manner
"Of all the anti-social vested interests the worst is the vested interest in ill-health." The Preface on Doctors that precedes George Bernard Shaw's The Doctor's Dilemma finds the writer at his characteristic best: caustic certainly, witty frequently, but in the service of a serious and lengthy invective on the state of British healthcare.
Unfortunately the play that follows doesn't fully share its brilliance, attempting an awkward dramatic marriage of social satire, melodrama and soapbox sermonising.
Which isn't to say that it doesn't make for an entertaining evening, just one whose billowing script and confused dramatic allegiances leaves one in need of rest cure somewhere about the two-hour mark, despite the palliative attempts of some of Shaw's neatest epigrams.
Peter McKintosh's turn-of-the-century designs are supremely handsome, andl lit evocatively by Neil Austin
"Suppose you had this choice put before you: either to go through life and find all the pictures bad but all the men and women good, or to go through life and find all the pictures good but all the men and women bad." This is the dilemma facing Sir Colenso Ridgeon (Aden Gillett) on the eve of his knighthood for services to medicine. Presented with two tubercular patients and the capacity only to cure one, should he choose the charming young sociopath Louis Dubedat, who is possessed not only of artistic genius but a deeply attractive young wife, Jennifer (Genevieve O'Reilly, pictured below), or his unremarkable but morally upright friend Dr Blenkinsop (Derek Hutchinson).
Helping him in his decision are a quartet of medical archetypes, each set on his own unique (and uniquely remunerative) diagnosis and course of treatment. As we watch the gradual dismantlement of the NHS on television and call it news, Shaw's satire on private practice and the morality of medicine feels topical in content but rarely in tone.
At its best in the cynical flurries between the doctors – "We're not a profession, we're a conspiracy" – the play loses its grip on a contemporary audience in the lengthy exegesis of a final scene, restating and summarising the moral action thus far (in case the deathbed scene, however ironic, hadn't made it all quite clear enough).
Peter McKintosh's turn-of-the-century designs are supremely handsome, taking in Shaw's Harley Street consulting rooms, a Bond Street gallery and an aesthetically disarrayed studio, all lit evocatively by Neil Austin. But director Nadia Fall feels curiously reluctant to inhabit these gorgeous spaces, to invest her characters with more than obedient fidelity to the text. A cheeky closing reference to Jennifer's new husband (identity unknown) surely invites a visual last word from a director, and with three potential suitors to choose from the scene might legitimately be read any number of ways.
It's a problem that extends to the cast. While Tom Burke's Dubedat (pictured above left with O'Reilly) is fluent in his manipulations and terrifying in his moral incomprehension, and Genevieve O'Reilly's clear-eyed Jennifer is enough to lure any man from the straight and narrow, there's a jolt between their miniature melodrama (especially that of the determinedly misguided Jennifer) and the broad comedy of the doctors. It's a dramatic gap that should surely be bridged by Ridgeon, whose emotional fallibility place him latterly in the first camp, while his worldly professional discourse at least starts him off with his colleagues. In Gillett's personable but slightly blank performance, however, the two worlds fail to connect.
The humour of the doctors does land squarely, rejoicing in the characterful verbal clowning of Malcolm Sinclair (as Sir Ralph Bloomfield Bonnington) and David Calder's benevolent and patriarchal Sir Patrick Cullen. Some of the hardest-earned, most surreal laughter though come courtesy of Robert Portal's Mr Cutler Walpole, whose fads and fancies put only the flimsiest of polite faces on monomania.
If there are critical grumblings to be had from The Doctor's Dilemma then we only have ourselves to blame. It was a theatre critic (Shaw's friend William Archer) who goaded the playwright into tackling that greatest of tragic themes: death. And despite subtitling his play "A Tragedy", Shaw's approach to it is playfully oblique, rubbing comedic tensions and emotional sincerities up against each other to generate often somewhat anarchic energy. In its latest revival this Doctor's Dilemmaremains unsolved. Morally that's not a problem, but dramatically it might yet prove fatal.
MORE GEORGE BERNARD SHAW ON THEARTSDESK
Mrs Warren's Profession, Comedy Theatre (2010). Felicity Kendal in plodding revival of Shaw's take on prostitution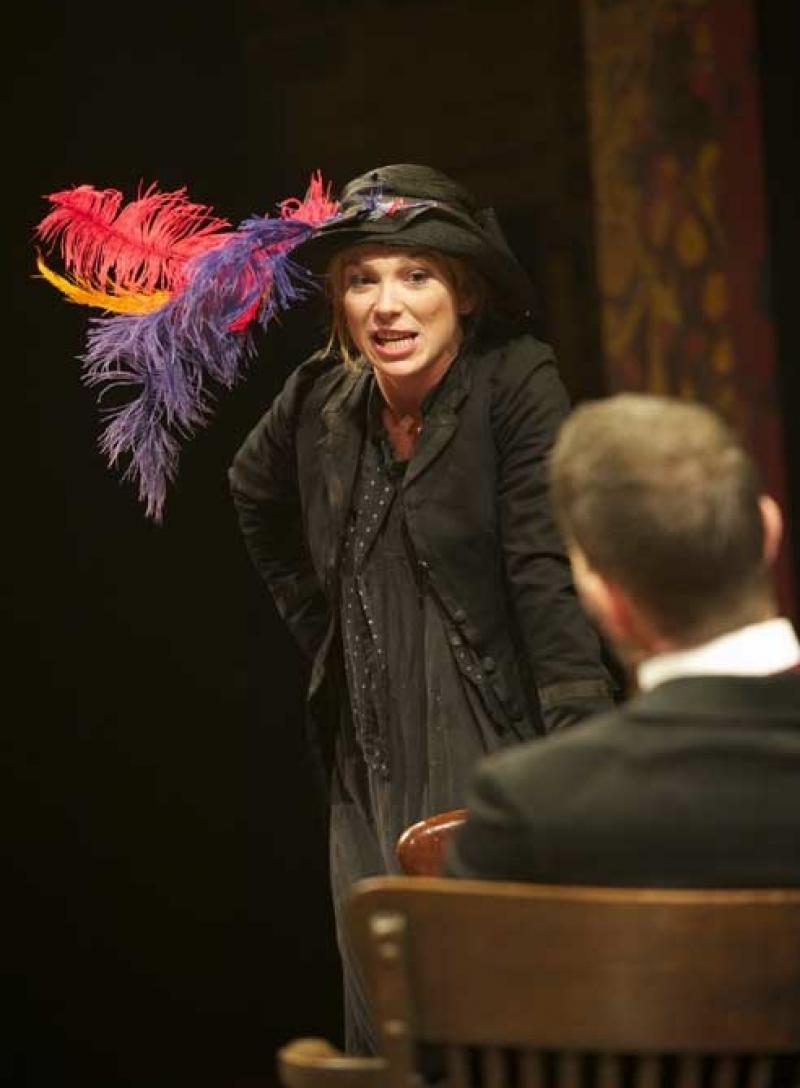 Pygmalion, Chichester Festival Theatre (2010). Rupert Everett's sulky Higgins is outsmarted by Honeysuckle Weeks's Eliza (pictured)
Widowers' Houses, Orange Tree Theatre (2014). A timely revival of a timeless satire
Man and Superman, National Theatre (2015). A theatrical trip to Hell with Ralph Fiennes has some heavenly moments
The Philanderer, Orange Tree Theatre (2016). Modern-dress Shaw is resonant but long-winded
Saint Joan, Donmar Warehouse (2016). Revival of Shaw classic is a tour de force for Gemma Arterton
Genevieve O'Reilly's clear-eyed Jennifer is enough to lure any man from the straight and narrow
rating
Explore topics
Share this article