theartsdesk on Vinyl: Volume 12 - SWANS, Sparks, Edith Piaf and more |

reviews, news & interviews
theartsdesk on Vinyl: Volume 12 - SWANS, Sparks, Edith Piaf and more
theartsdesk on Vinyl: Volume 12 - SWANS, Sparks, Edith Piaf and more
From Disney to dub to Christmas on the Hammond organ, all vinyl life is here
Wednesday, 16 December 2015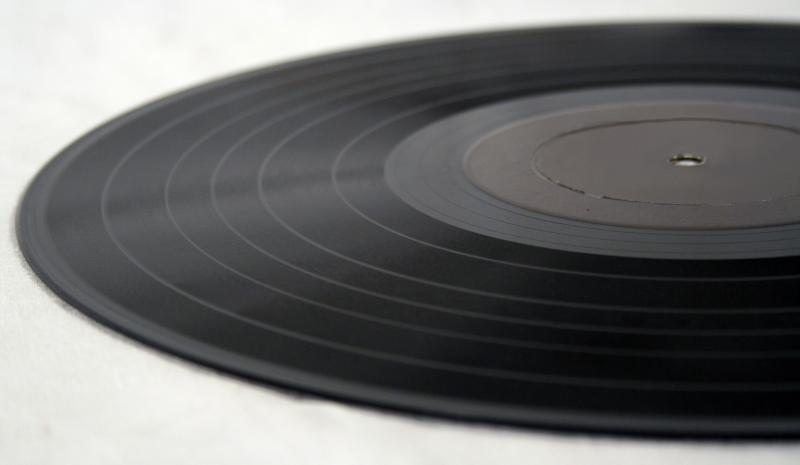 A vision in black plastic
As theartsdesk on Vinyl concludes its first year of existence, vinyl is on the rise. There are justified moans that the boom is being taken over by predictably-curated, low quality, major label reissues aimed at 50-something men, causing the likes of Tesco to announce they're entering the vinyl market. There's truth in these claims, but "taken over" is too strong.
These re-releases are a presence that sometimes hinders the swift appearance of more intriguing music and it can affect pricing, but there's also an all-round blossoming of interest in vinyl which has a wider ripple effect. Vinyl is only a small market and will remain so, but it's growing and big enough, if carefully managed, to offer a financial boost to certain musicians. There's enough of it out there to make
theartsdesk on Vinyl
go fortnightly in 2016. Anyway, it's Christmas soon so enough analysis, time to treat yourself and others, vinyl junkies should feast. So dig in below and see what's new. Maybe there's even a Christmas present for someone. Perhaps Granny might like a SWANS boxset?
Unless otherwise stated, all albums come with a CD or download code. All 7" and 12" singles do not.
Barbara Dennerlein Christmas Soul (Edel)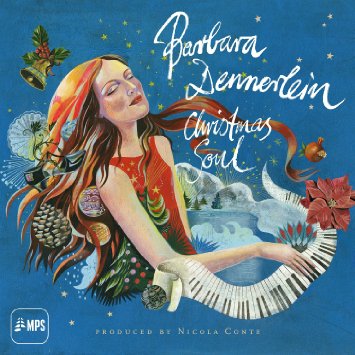 This is our one seasonal offering so let's lead with it! And who doesn't love jazz jams on a treated Hammond organ played by a pro'? Barbara Dennerlein is a German keyboard player who broke through in the 1980s, adapting her Hammond and reinventing it as an instrument for zippy improvisation. Her new Christmas Soul album rides the borderlines of cheesy-easy, dipping wholeheartedly into the Glühwein with the likes of "Little Drummer Boy", but "Blue Christmas" has a buzzier freshness, and when she has the well-regarded British jazz singer Zara McFarlane perform a trio of songs, she embraces the "soul" aspect of the album's title to an impressive extent.
SWANS White Light From The Mouth of Infinity/Love of Life Box Set (Young God)
Made in 1991 and 1992 and, respectively, SWANS' seventh and eighth albums, White Light From The Mouth of Infinity and Love of Life, found Michael Gira's longstanding Artaudian industrial blues unit recovering from their brief flirtation with a major label, moving on to found a new sound. Having left behind the stark noise assault of their early work but also gone beyond trial'n'error pop experiments, the beginnings of the stern gothic songwriting heard on their recent, critically acclaimed To Be Kind album were here. The whole lot arrives in a silver logo-embossed box that includes two great posters of British painter Deryk Thomas's cute-meets-deeply-sinister art, and a CD of raw visceral outtakes and live recordings from the era. White Light From The Mouth of Infinity comes with a 12" x 12" lyric sheet while Love of Life has all that on its printed inner sleeve. "Some people live in hell, many bastards succeed," sings Gira at one point, his voice like the doomed progeny of Leonard Cohen and Nick Cave, over a mournfully tuneful barrage of sound, "But I – I have learned nothing, I can't even elegantly bleed out the poisoned blood of failure." What makes it all so invigorating is the way he and the music sound as if they mean every word and note of it.
Edith Piaf 1915-2015 Picture Disc + Bobino 1963 Piaf et Sarapo + Les Amants de Teruel 1962 + De L'Accordéoniste à Milord + A L'Olympia 1961 (Parlophone)
In honour of the centenary of Edith Piaf's birth, Parlophone are springing a horde of reissued albums on us, as well as a bright red celebratory illustrated picture disc of her most famous moments. Searching for the best of them, I cast aside De L'Accordéoniste à Milord, a greatest hits collection from 1961, made a couple of years before she died and before a career overview could be offered, and also the more obscure Les Amants de Teruel 1962, based around the musical film of the same title. Instead I headed for the concert albums Bobino 1963 Piaf et Sarapo, recorded with her much younger husband, the singer Théo Sarapo whom she propelled into the spotlight, and A L'Olympia 1961. The former is warm and easy but the latter, recorded at a time when Piaf was widely perceived to be on her last legs, due to a combination of pills, booze and car accident injuries, is the most explosive, containing classics such as "Mon Dieu" and "Non, Je Ne Regrette Rien". Piaf is in rip-roaring voice and the crowd ecstatic at her form. If choosing one, that's the album to go for.
Paranoid London Paranoid London (Paranoid London)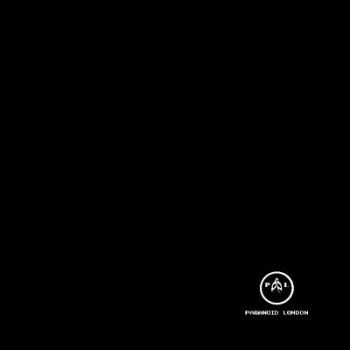 London duo Quinn Whalley and Gerardo Delgado, known briefly almost a decade back as One Last Riot, now return in the closing strokes of 2015 with the techno album of the year. Except it's not precisely techno in its modern, overly delineated club sense, ie 4/4 head-crunch for DJs only. This is techno by nature, but plugged into electro, Detroit funk and, more especially, old school acid house. There's relentless acid attack on "Transmission 5" and "Eating Glue", for instance, but there's also a deep underlying groove that's sexy rather than robotic and blokey. Chicago house original Paris Brightledge and the Kerouac-tinged beatnik tones of Mutado Pinado also add another dimension, assisting the push from narco-bang-bang to a whole other level. This is electronic music with techno grit and but also humanity and a dancing heart.
Stargaze & Greg Saunier Deerhoof Chamber Variations (Transgressive)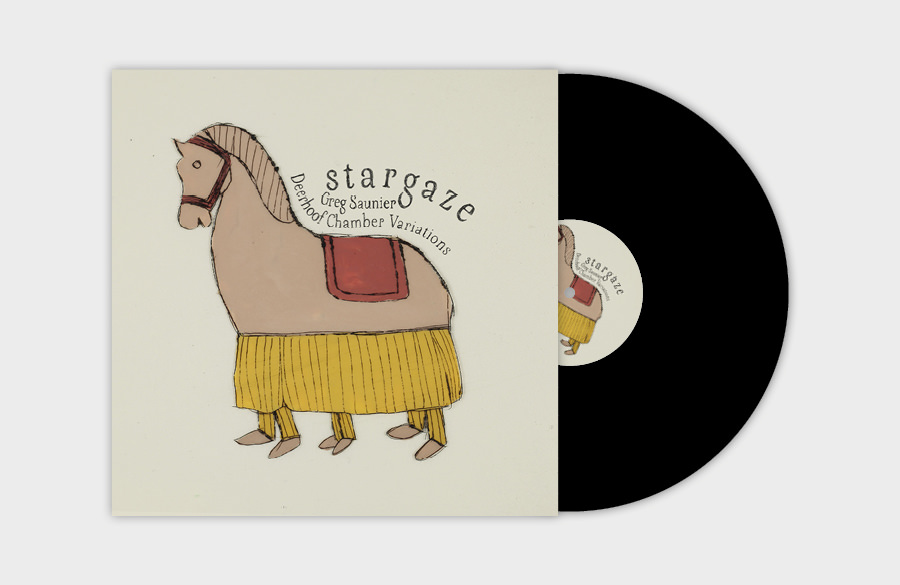 When rockers reached for their classical aspirations during the time of 1970s prog, they were drawn to its pomp and cultural standing. The results were usually boring and often ludicrous. More lately, classical modernism and the avant-garde have become another tool in the pop arsenal, from Jonny Greenwood of Radiohead to Paloma Faith and well beyond. Greg Saunier is a founding member of Deerhoof, vanguard outfit of the US Underground, whose output ranges from folky to lo-fi noise. He is no stranger to the avant-garde and, together with Berlin ensemble Stargaze, he's devised an instrumental suite, based on Deerhoof songs, going back as far as material from 2003's Apple O' album. On single vinyl, fine-mastered, it's quite a ride, more for the head than the rock'n'roll heart but also containing sequences when feedback-strewn noise is transposed into something altogether different.
Daniele Baldelli & DJ Rocca Kachiri EP + Remixes (Nein)
In honour of its Italian origins, this package comes as a triple 12" vinyl set with one green, one white and one red disc. The title cut is Italo-disco gone electro-pop, chewy, bouncy and boasting catchy inner melodies, "Pink Ghost" is tougher, more 4/4, more threatening, while "Volupia" is the least immediate, a more abstract beast. They are feisty enough in their original forms but the remixes make hay with them. On "Kachiri" Nein label boss Tronik Youth delivers a decent electroclash-style mix, Craig Bratley turns it into a piece that sounds not unlike a steroid instrumental of Men Without Hats' "Safety Dance" and Parisian don Ivan Smagghe's "Crossed Edit Mix" strips things away from the dancefloor to sweet-natured inner motifs. Kaspar Bjorke's "Kokomo Mix" of "Volupia", meanwhile, recreates it as an electronic tribute to Japanese percussive taiko music but, overall, it's "Pink Ghost" that comes out best. Berlin-based Brit producer Man Power expands it into a slow-steady, but all-encompassing big room giant on his "One More Week" mix while the Spanish duo Two Mammarachos take things even slower, building a stoned tribal percussive exercise somewhere between Mungolian Jetset and long lost master Fabio Paras, leaving it to Cage & Aviary's Jamie Paton to go somewhere more considered and doleful. A great dance music package.
Boat To Row I Found You Here (Nocturne)
Birmingham quintet Boat To Row seem a sweet self-effacing young bunch from the pics in the leaflet within their album and a sun-dappled smiley postcard of themselves. They are also clearly very talented musicians, judging from their folk-flavoured debut, a carefully calibrated melee on which acoustic singer-songwriting is boosted by strings and pluckings – viola, cello, harmonium, violin, autoharp, banjo, violin and so on. Singer Michael King has a voice that's emotive but not too wet, midway between rootsy and indie, and carries the melancholy songs with aplomb. It's delicate music, sweetened with virtuosity and harmonics. Comes on a single disc. They deserve a wider audience.
Congo Natty Jungle Revolution in Dub (Big Dada)
A couple of years ago Congo Natty made an album that reinvented the old jungle sound of the mid-1990s as something warmly reggaefied, enhancing the dub bass throb, and adding a plethora of engaging dancehall MCs and singers such Tenor Fly, Lady Chann, Top Cat and Daddy Freddy. It was also catchy and more-ish. Back when he was the Rebel MC, running his Tribal Base label, Natty had the knack of nailing pop elements to a truly heavy – hardcore! – backing. He clearly rediscovered that and continues the mission with this equally enjoyable dub update, featuring remixers such as East London dubstepper and Hench Records alumnus Sukh Knight, the grime flavourings of Brooklyn-based Hungarian DJ Madd, On-U helmsman Adrian Sherwood, and plenty more. Vital stuff.
Firespawn Shadow Realms (Century Media)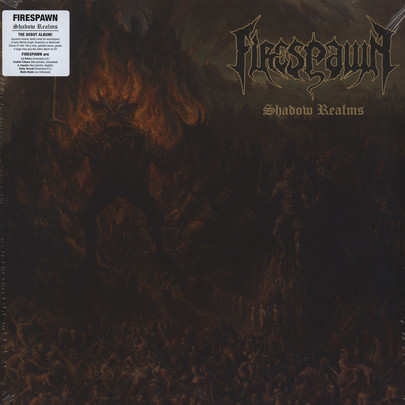 Alex Impaler of Swedish death metallers Firespawn has said "There is only one goal… worldwide fire," and his new band's debut album maintains this lyrical focus. Formed by ex-members of Entombed AD, Necrophobic and Defleshed, the goal here is pure power, presumably in the name of Satan, judging by the single "Lucifer Has Spoken". I am never quite sure how seriously to take this sort of band, obsessed with Satan and genocide ("I'm feeling genocidal/It's flowing all over me" – from "Ruination"; "We aim for global genocide" – from "All Hail"), covered in tattoos and glumly threatening in pose. Yet this music is often simply a cathartic form of theatre rather than genuinely twisted. That's how I'm taking it anyway, and Firespawn drive it home on guitars that judder and brook no argument – check the solo on "Imperial Burning" over drums that are cataclysmic. "Onward we charge," run the lyrics to "Infernal Eternal" and the racket they make is so bracing it's tempting to join the forward thrust. It comes in a dark, devil-infested gatefold vinyl with a 12" x 12" gatefold lyric and photo sheet.
Sparks The Island Years Box Set (Universal/Island)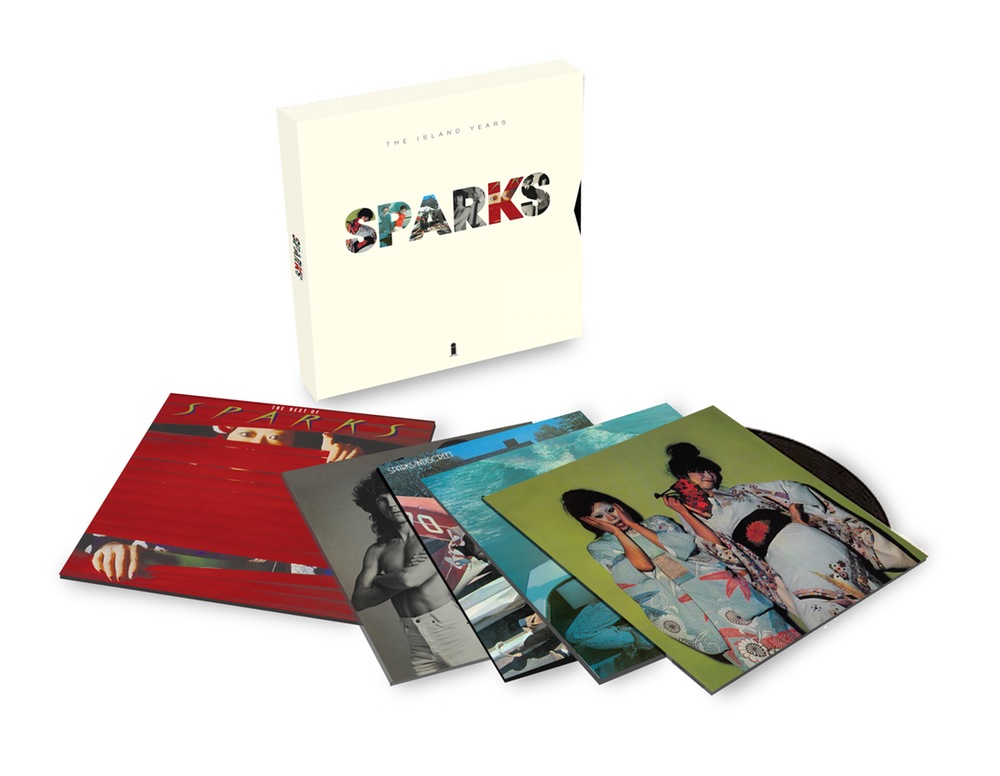 What's not to like about the golden run of falsetto-flecked weirdo pop-rock that LA duo Sparks created between 1974 and 1976? The albums Kimono My House, Propaganda, Indiscreet and Big Beat are all present and correct here, with a fifth album containing B-sides never available on vinyl before, as well as a pair of songs that haven't been released until now, "Looks Aren't Everything" and "Intrusion Confusion". This was before Sparks turned into a Giorgio Moroder-assisted pioneering electro-pop duo so guitars are in full effect, yet they're used in a tight, strange, poppy, studio-bound manner that's unique to the band, part prog, part funk, all prescient, as can be heard on the big hit "This Town Ain't Big Enough For Both Of Us". On a negative note, Universal's hogging of vinyl pressing-plants continues apace, so that smaller runs, such as the micro but often exquisite Leaf Label's 20th Anniversary box-set, have been delayed until the new year. This is annoying but the blame cannot really be put on Sparks or their mad music.
Marek Zebrowski & David Lynch Polish Night Music (Sunday Best/PIAS)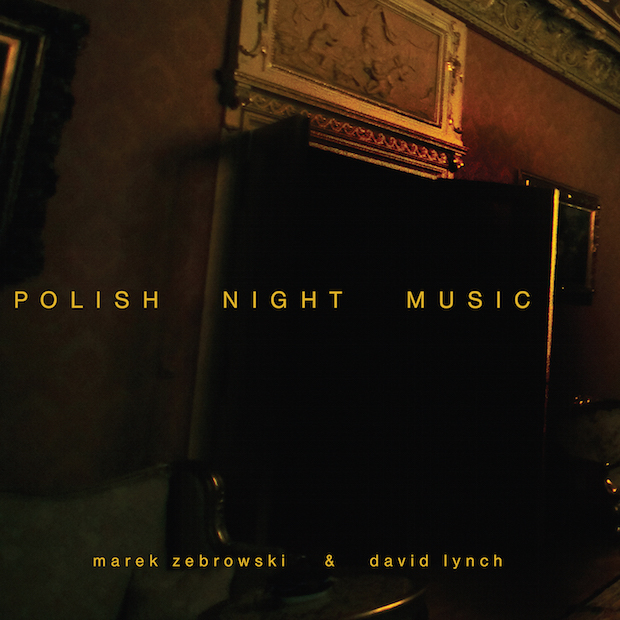 "Play after dark," say instructions on the back on this new gatefold double disc edition of the 2007 album by a famed film director and a Polish pianist-composer. It does indeed, feel like late at night, even when you play it on a bright sunny afternoon (and a sinister night at that). Somnolent synth tones, like the bleak cousins of new age music, are accompanied by finely chosen piano notes. It was apparently recorded in Los Angeles in Lynch's home studio but it has a creepy feel summed up by its titles – "Night: A Woman on a Dark Street Corner" or "Night: City Back Street". There are intimations, for those care about such things, of Twin Peaks' Black Lodge…
Various Pop Ambient 2016 (Kompakt)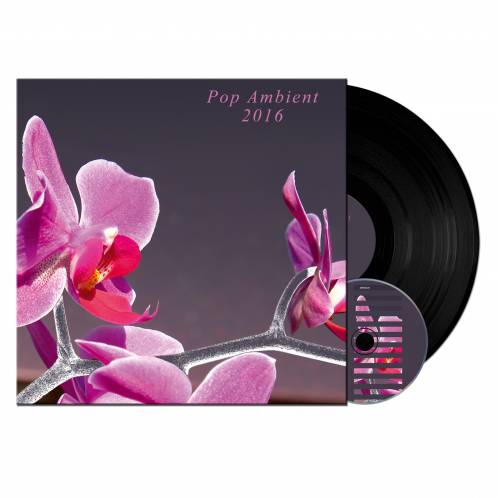 Cologne label Kompakt have grown into one of the classiest to have bloomed from dance music. They have done this by dint of the fact they don't go off up trendy blind alleys or become overly side-tracked by the requirements of DJs. Their Pop Ambient series has settled into a reliable home for exploratory electronica, varying each year between the spaced and the tuneful. This year's is a more spaced outing as can be heard on the piano which floats in a sea of glitch-tronics on Jens-Uwe Breyer's "The Bremen" which has more in common with classical experimentalists such as Max Richter than it does with clubland. See also the tone music of Stephan Mathieu's "April Im Oktober", the bleeps and wind chimes of the Orb's "Alpine Dawn" and the sub-squatic tone music of Max Würden's "Unterwasser". Arrives on one disc in a plain inner sleeve.
Various We Love Disney (Verve)
I have a weakness for pre-Alan Menken Disney songs and I want more contemporary pop on theartsdesk on Vinyl so I was pleased when this dropped through my giant letterbox. It's a hit'n'miss bag that opens strongly with the usually dreadful NE-YO on unexpectedly firin' form with a big band swing version of "Friend Like Me" from Aladdin (which, cards-on-the-table is, in fact, by Alan Menken). Ariana Grande does similar things to "Zero to Hero" from Hercules, Fall Out Boy rock out amusingly to "I Wan'na Be like You" from The Jungle Book and Charles Perry's "Ev'rybody Wants to be a Cat" from The Aristocats is full of gigolo sass. But it's Disney, of course, so the schmaltz is laid on thick too, whether Jessie Ware on Cinderella's "A Dream Is a Wish Your Heart Makes" or Gwen Stefani on The Muppets' "Rainbow Connection" (I can see the latter slowly becoming a supper club standard… well, if supper clubs still existed). And no-one needs Rascal Flatts & Lucy Hale's rendition of the teeth-grating "Let It Go" from Frozen. Fun, then, but possibly best cherry-picked on download.
ALSO WORTHY OF MENTION
Francis Lung Father's Son (Songs): Tom McClung, once of Wu Lyf and Los Porcos, continues his solo career with a delicate and occasionally beautiful EP/mini-album limited to 500 white vinyl copies. Constructed from gently strummed guitar, keys and orchestrated synth tones, it leads off with the impeccably forlorn "Something Blue" and shuffling, twangy "Where Life Comes to Live" before settling into a pleasing, if not quite as memorable, set.
Various Norman Jay MBE presents Skank & Boogie (Sunday Best/PIAS): Coming on double vinyl with a poster of the royally honoured London DJ institution grooving in a brown cardigan and cream-yellow dogtooth-checked bowler hat. If every wall needs that, every home needs this delightful selection of warm skankin' music of just the kind that Jay plays on sunny afternoons at festivals. The mastering is deliciously rich and names on board include Michael McDonald, D-Influence, The Chi-Lites, Laurel Aitken and St Germain's essential, reggae-tinted version of the "The Pink Panther Theme".
Unalaska Unalaska EP (Light Organ): Last year the low budget Canadian film Afflicted offered a found-footage, road trip perspective on Europe's hidden vampirism. Edo Van Breeman and Zach Gray played members of a band that the main characters met on an eventually disastrous visit to Paris. Now the pair, based in Brooklyn and Vancouver respectively, have got together via the 'net to create moody, downtempo, electronically treated guitar pop. It is cinematic, as one might expect, and contains the promise of something greater than the sum of its parts.
Sarah Williams White Of The New World (First World): Lewisham singer-songwriter Sarah Williams White is a one-woman band who, if she can capture this sound on-stage must be a great live performer. With a layered, studio sound that's faintly akin to Son of Dave's oeuvre but less bluesy and more soulful and feminine, White is unafraid to splash spooked electronics into her throbbing song-led gumbo of swampy sounds. One to watch in 2016, for sure.
Rhodes Wishes (Ministry of Sound): Backed by a shrewd marketing team with serious game, male singer-songwriter Rhodes is easy to dislike, but there are parts of this debut album that are onto something. It arrived in September and now appears as a triple fold-out package with a CD and two vinyl discs, a collage on the inside, and picture sleeves with black and white photos. It's stadium-calibrated, emotive melancholia which may well see him become as gigantic as Coldplay one day. Then I'll regret ever saying a fair word about him.
Soulsavers Kubrick (San Quentin): Lush orchestral instrumentals by a longstanding remix duo who make their living through synch rights, and producing for films, games, and other musicians. They have collaborated closely with Mark Lanegan and, especially Depeche Mode's Dave Gahan on past albums but their sixth long-player is a sumptuous tribute to the films of Stanley Kubrick. While it namechecks Kubrick touchstones – for example there's a piece entitled "Torrance" after The Shining's never-a-dull-boy headcase – it's actually more of a showcase for their indisputable arranging skills. Someone give them a major film to score.
Underworld Second Toughest in the Infants (Universal): 1990s dance music giants Underworld continue their reissue programme, following a tour and media hoo-ha over the return of their groundbreaking dubnobasswithmyheadman album. Its 1996 follow-up comes on double vinyl and the cut is decent. Old rave-heads will already have this and may prefer the cupboard-scraping, completist four CD deluxe set, but for other connoisseurs of old school, it's worth a look, including the festival-hammering single 'Pearl's Girl".
Semi Hendrix Breakfast at Banksy's (Mello Music Group): Where contemporary hip hop may be construed as Fetty Wap and the like there's a compelling argument as to whether such music is hip hop at all, so distant is it from the style and skill of the genre's original form. Rass Kas, on the other hand, the voice of Semi Hendrix, is an MC's MC, skilled, fast, with elastic flows that leave Fetty Wap in the dust, yet he's not in the commercial frontline. This hook-up with Sia/John Legend/Mary J Blige producer Jack Splash is raddled with super-funk and hip hop's true spirit and features fellow travellers such as Cee-Lo Green and Brit soul singer Alice Russell. And it comes on wild psychedelic spin-painting blue and maroon vinyl that has to be seen to be believed.
Ringo Deathstarr Pure Mood (Club AC30): The brilliantly-named Texan trio Ringo Deathstarr drop their fifth album on blob-bespattered transparent yellow vinyl. The sound is a bit mulchy but, then again, maybe it's meant to be as this lot revel in feedback-strewn squalls that sometimes mask sharp song-writing in post-My Bloody Valentine, post-Cocteaus mode.
Hoshina Anniversary Tough (Boysnoize): Serious battering DJ tools from Japanese DJ Hoshina Anniversary on Berlin's decade-old Boyznoize imprint. The lead track is an electro-riven techno roller haunted by a machine-whistle and is the strongest cut, but there's also "Motion Emotion D.I.C.E.", a Detroit-style techno outing, and remixes of the title cut by rising DJ-producers D'Marc Cantu and Greg Beato which are, respectively, moodily hypnotic and plain 4/4 crunch.
Singers & Players Revenge of the Underdog (On-U Sound): It's starting to feel like we cannot run theartsdesk on Vinyl without a little something from On-U Sound. This month it's a heavy, remastered re-release of the 1982 second album from a collective that, on this occasion, feature vocals from Prince Far I, Bim Sherman and Jah Woosh, alongside contributions from Viv Albertine of The Slits and other post-punk sorts. Comes with a fold-out poster of Prince Far I reading from a giant, biblical-looking book. It's quality, as ever, and there's also an accompanying 10" of unreleased tracks but I don't have that so cannot comment.
Lusts Illuminations (1965/PIAS): Catchy jangle-pop from the Midlands that sits midway between prime 1980s Creation Records, Echo & the Bunnymen and The Killers. In other words there definitely potential in the songwriting and, for vinyl-lovers, it arrives on a transparent record. There's nothing about it that suggests it could have been made after 1984. I'm not sure that's a good thing but, perhaps, if you weren't around in 1984, it might seem new and thrilling.
Jóhann Jóhannsson Sicario OST (Varèse Sarabande): The Berlin-based Icelandic composer Jóhann Jóhannsson is always one to keep an eye on, as his influences are drawn from a wide and fascinating palette. On this occasion, for the soundtrack to the bloody Emily Blunt-starring Mexican drug war thriller Sicario, he says he has drawn partly on the deeply gloomy Gothicism of early SWANS. Over two discs, impeccably recorded, it's certainly possible to hear that but, overall, it's music that serves its film rather than home-listening, as it's relentlessly smeared with a fog of rumbling minor key darkness.
Primal Scream Screamadelica (Sony): While Screamadelica remains a favourite of mine, rich with memories of the best of times, and I revelled narcotically in seeing the band perform it again at Bestival 2011, isn't it time to let it lay fallow for a bit? Primal Scream have a new album out next year, after all. Sony are re-releasing their 1991 classic on double vinyl and the cut is passable although do I detect shavings off the bass end? If you haven't got it, it's essential – buy it now. For the rest, let's play it to old friends on the rare occasions when the time is right, and otherwise forget it until the 30th anniversary in 2021.
We welcome any and all vinyl for review. Please hit thomash.green@theartsdesk.com for a postal address.

The usually dreadful NE-YO on unexpectedly firin' form with a big band swing version of "Friend Like Me" from Aladdin
Share this article