Reissue CDs Weekly: Looking back at 2020 |

reviews, news & interviews
Reissue CDs Weekly: Looking back at 2020
Reissue CDs Weekly: Looking back at 2020
Kenny Carter, Game Theory, Norwegian jazz, The Stooges, Hank Williams and more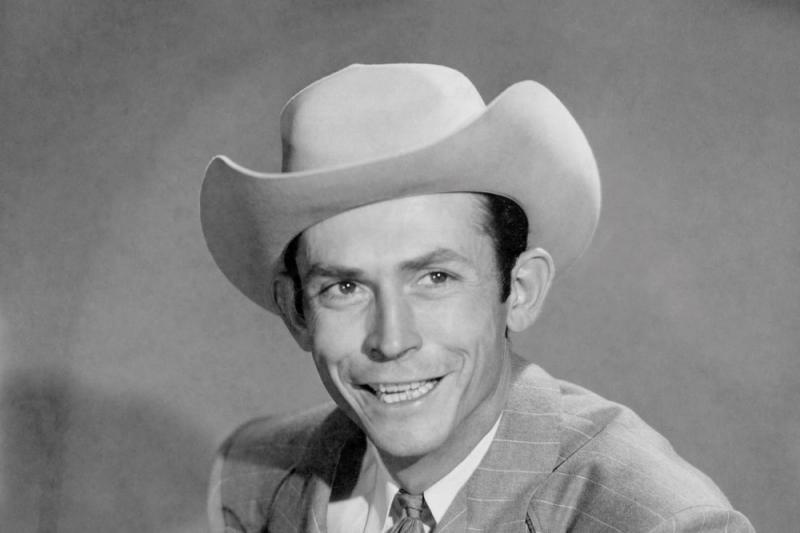 A smile from Hank Williams. The lavish box set 'Pictures From Life's Other Side' challenged perceptions of Hank Williams
In 2020, one archive release exerted a more forceful presence than any other. Live At Goose Lake August 8th 1970 caught The Stooges as they promoted their second album Fun House. The source was a previously unknown, professionally recorded tape documenting the whole album as it was played live, in its running order. Iggy Pop and the band were hard yet sloppy, tight yet rough, always blazing. Wonderful – and a reminder that musical surprises still crop up.
While contemplating what's been covered in this column over the last year, the feeling that archive releases can shift perceptions rises to the surface. Whether it's via CD or vinyl, through a compilation or the reissue of an album, these surprises stand out – the releases prompting new reflections on what appeared to be familiar. A fresh slant on things might be presented or gaps plugged – even if it wasn't previously realised there were gaps to be plugged. Live At Goose Lake fitted the bill admirably.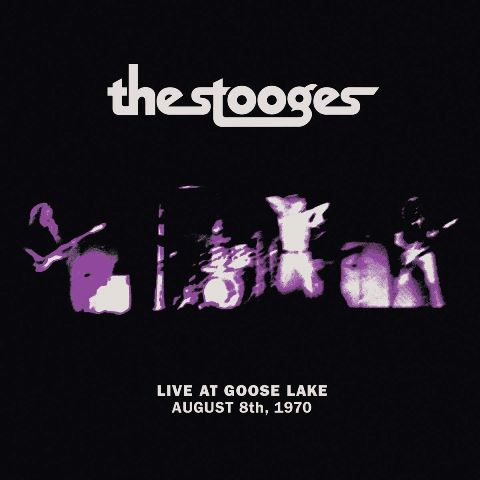 So did Kenny Carter's Showdown – The Complete 1966 RCA Recordings. Though a more nuanced surprise than The Stooges's album, it was equally delightful. Carter had signed to RCA in late 1965 and, after that, three singles were issued, each of so high a standard that his reputation as a soul great was assured. But that was not it. Until the 22 tracks on Showdown were released, it wasn't known widely that an album had been recorded yet shelved. This collection was shoulder-to-shoulder with Live At Goose Lake as the year's most fantastic out-of-the-blue archive release. Both do what such albums should: tell a fresh story or supplement what's known in new ways.
A third collection also did this, but as it was of demos and studio material not meant for release as well as live tracks, it wasn't as immediately impactful as the Kenny Carter and Stooges releases. Nonetheless, Game Theory's Across The Barrier Of Sound: Postscript was fantastic. It collected tracks by the final line-up of Scott Miller's band, an iteration which never released anything while it was active. Across The Barrier Of Sound posited the what-if of whether the 1990 and 1991 Game Theory – which included The Three O'Clock's Michael Quercio – could have held itself together to make an album. Probably not, but tracks like "My Free Ride" were amongst Miller's best.
An assiduous compilation can add to what's known even when it seems the story has been told before. Ready Or Not – Thom Bell's Philly Soul Arrangements & Productions 1965–1978 did this with the titular soul auteur; The Tears Of Technology rescued synth-infused pop from being seen as cold, rigid and robotic; Do You Have The Force? (Jon Savage's Alternate History Of Electronica 1978–82) joined dots which may previously have seemed distinct, or even unrelated; All The Falling Angels: Solo Recordings & Collaborations 1965–1976 testified to the untapped or unfulfilled potential of Yardbirds' frontman Keith Relf; This Is Our Music – Jazz Out Of Norway was a primer on current goings on but more importantly was enjoyable and a hell of a ride; Super Sonics – Martin Green Presents 40 Junkshop Britpop Greats felt as if it would become as crucial a compilation as the genre-defining sets The Sound Gallery and Nuggets.
Contrastingly, straightforward album reissues – some stuffed with bonuses – were handy reminders that some albums will always be great. The Monochrome Set's Strange Boutique and Love Zombies reappeared, as did Be-Bop Deluxe's Axe Victim, Author! Author! by Scars, Brian Wilson and Van Dyke Parks's Orange Crate Art and, in a box set, The Garden Of Jane Delawney and On The Shore by Trees. All welcome reinvigorations.
Another sort of prompt came with the lavish Pictures From Life's Other Side – The Man and His Music in Rare Photos and Recordings. By collecting recordings Hank Williams and his band The Drifting Cowboys made for radio broadcast in 1951 and teaming them with a 272-page hardback book, perceptions of Hank Williams were challenged. On the radio, he was droll, eloquent, sardonic, self-mocking and in never less-than good humour. His world was not entirely defined by hard living and misfortune.
Then, there were releases which fell short: the ones inducing some eye rolling. The reissue of John Coltrane's Giant Steps marketed as the Giant Steps: 60th Anniversary Super Deluxe Edition was only available as either a stream or a download, collecting what appeared to be every outtake from the album sessions. The logic of taking a digital-only tack was impossible to figure out. A physical box set collecting all this material in one place would have made more sense. A pile of Kraftwerk albums needlessly rewrote history as many of them came in front covers which first appeared in 2009. Wasn't what came out originally good enough?
Such clunkers aside, it's clear the world of archive releases is in fine fettle, as lively and unpredictable as that of current music. May it remain thus.
Next week: Lost Innocence – The Garpax Garage Era. California producer-engineer Gary Paxton's repost to British beat invasion is put under the microscope
The world of archive releases is in fine fettle, as lively and unpredictable as that of current music. May it remain thus
Share this article