Reissue CDs Weekly: Green Day, The Ramones, Solomon Burke, Anthony Moore |

reviews, news & interviews
Reissue CDs Weekly: Green Day, The Ramones, Solomon Burke, Anthony Moore
Reissue CDs Weekly: Green Day, The Ramones, Solomon Burke, Anthony Moore
Cali-punk trio collected, the music that influenced seminal NYC punks, the late soul-bluesman live and idiosyncratic post-punk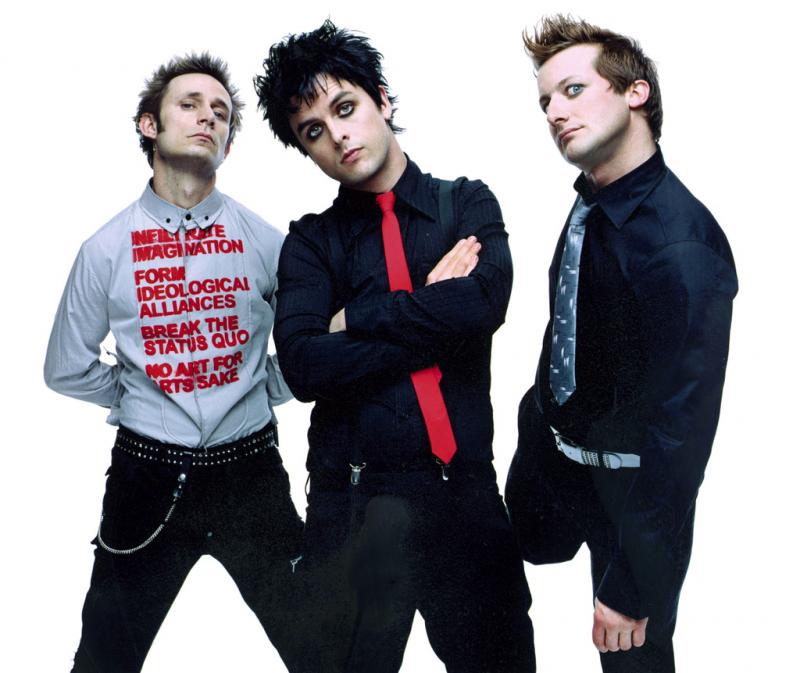 Green Day circa 2009: was their bratty early attitude their real appeal?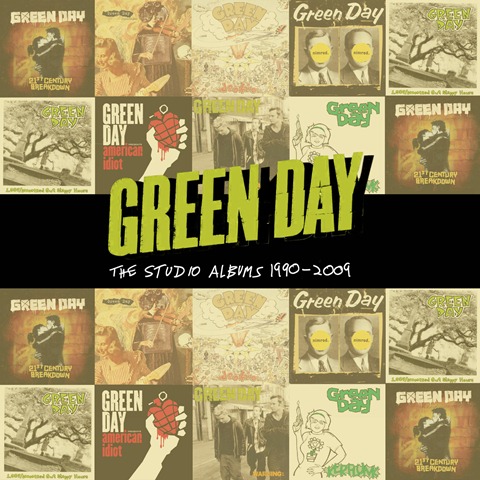 Green Day: The Studio Albums 1990-2009
Thomas H Green
Prior to a trilogy of new albums, ¡Uno!, ¡Dos! and ¡Tré!, all to be released by the end of the year, a box set arrives containing the eight albums that brought Californian trio Green Day to this point. At the dawn on the Nineties, parallel to grunge's hairy existential rock, there was another American punk explosion more directly imitative of Seventies originals such as The Clash and The Ramones. Alongside groups such as Rancid and The Offspring, Green Day led the charge and their first two albums, on the independent Lookout! label, lay out their template of goon-ish three-chord songs, but it wasn't until the major label Dookie in 1994 that they really blew up.
Listening to their albums one after the other, their early material, even Dookie, sounds relatively crude and, more to the point, melodically not as contagious as later fare. The less commercially successful but more adventurous Nimrod from 1997, for instance, has bite, a gripping, less juvenile album. It could be argued that Green Day's bratty early attitude was their real appeal, but listening cold, it's their gradual engagement with the wider world and musical possibility that brings them to one of the post-millennial era's only successful political albums, American Idiot. The songwriting here is a quantum leap from 39/Smooth, their debut for Lookout! Then again, American Idiot's follow-up, 21st Century Breakdown, sees them push the layered stadium-friendly FM radio sound too far. Like The Who before them, Green Day have channelled their original spirit into something bigger. However, their best material derives from the time when they were evolving from one to the other.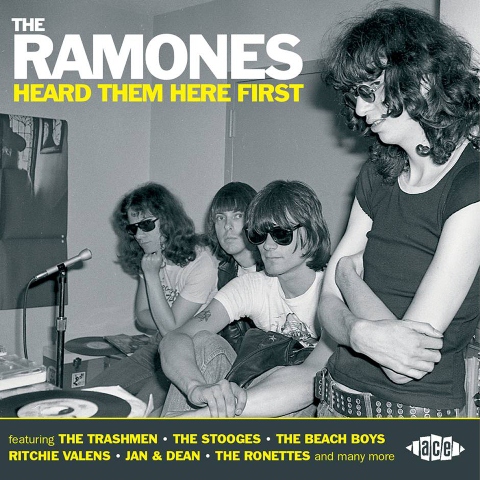 Various Artists: The Ramones Heard Them Here First
Kieron Tyler
Without The Ramones, there would probably have been no Green Day. And there would have been no Ramones without the songs that inspired them. Dee Dee, Joey, Johnny and their brethren were never shy of acknowledging the music they loved. Their first album included a romp through Chris Montez's "Let's Dance" and the "Judy is a Punk"'s "second verse, same as the first" was lifted from Herman's Hermits' "I'm Henry VIII, I Am". The 1993 album Acid Eaters was all covers. This fun comp collects 22 originals that were Ramone-i-fied (no Herman's Hermits) and teams them with "What a Wonderful World" and The Stooges' "1969", both of which Joey performed solo. Motörhead's terrific tribute "R.A.M.O.N.E.S." is also included. From surf to frat rock, garage psyche to Phil Spector and folk rock, they knew what ruled. They even covered Tom Waits's "I Don't' Wanna Grow Up". The Ramones Heard Them Here First is a confirmation of their faith in the power of pop.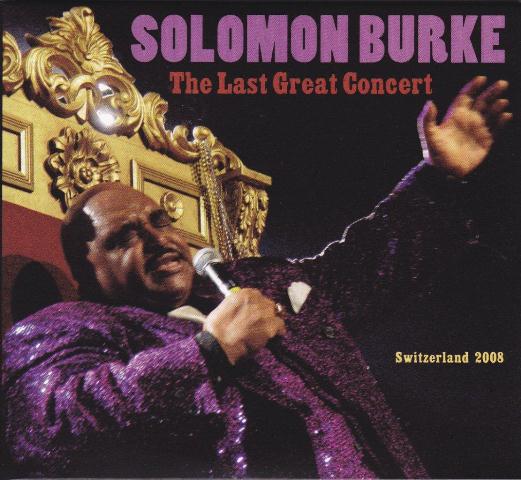 Solomon Burke: The Last Great Concert
Kieron Tyler
This presumptuously named double CD is curious – its unprovable title notwithstanding. The liner notes say the concert was recorded in Sweden in 2008, the front cover says it's from "Switzerland 2008". Where it was recorded, and whether or not it really is the tremendous rock and soul man's "Last Great Concert" will have to remain imponderables. What is certain is that in the decade up to his October 2010 death, Burke had been subject to a re-evaluation that had come about through renewed regular touring (he died while on the road) subsequent to his 2002 comeback album Don't Give Up on Me. What's heard here ranges from crowd-pleasers (a couple of medleys of rock'n'roll cover versions) to the more satisfying. His own "Cry to Me" is passionate, "A Change is Gonna Come" heartfelt and harrowing. Buy at the right price, but note the caveats.
Anthony Moore: Flying Doesn't Help & World Service
Kieron Tyler
Moore first came to attention in the early Seventies as the keyboard player in Slapp Happy. He was classically trained, and they were a peculiar, angular outfit that were neither progressive nor straightforward. Boundaries were there to be ignored. Faust bolstered their line-up in the studio. They also recorded with Henry Cow and would split in 1975. Moore then issued a solo album on Virgin on 1977. It was followed by these two idiosyncratic albums. Heard now, they feel more akin to what XTC were doing and even ex-Buzzcock Pete Shelley's early solo material. The post-punk era brought Moore a context. There are also echoes of wayward Brits Kevin Ayers and Eno. Art-pop gems that are ripe for rediscovery.
Watch the video for "Basket Case", from Green Day's Dookie
Green Day's 'American Idiot' is one of the post-millennial era's only successful political albums
Share this article