Reissue CDs Weekly: Factory Records, Dave Edmunds, Keith Whitley |

reviews, news & interviews
Reissue CDs Weekly: Factory Records, Dave Edmunds, Keith Whitley
Reissue CDs Weekly: Factory Records, Dave Edmunds, Keith Whitley
Factory Records bonanza, Welsh wizard's tribute to his influences and a country star's swansong
Glasgow's The Wake: being on Factory Records meant they'd never trouble the charts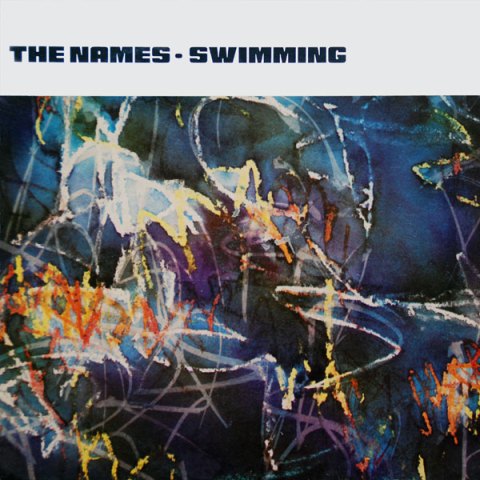 Crispy Ambulance: The Plateau Phase/The Durutti Column: LC/The Names: Swimming/The Wake: Harmony
Pre-Madchester and before New Order's breakout single "Blue Monday", Manchester's Factory Records was hard to penetrate. This quartet of reissues does a fine job in both dragging some great music out of the twilight and giving voice to the words subsequently written about the label. All are on the Factory Benelux imprint, resurrected to pay tribute to Factory's Belgian counterpart which had been launched in 1980.
The label's early releases came in abstract sleeves, and most of those on Factory were similarly enigmatic. The music press were largely immune to anyone who wasn't The Durutti Column, Joy Division or New Order, characterising the label's roster as long-coated, northern miserablists. There's some truth in this, but as these reissues amply show, it sold the label and those on it short.
The Names actually were Belgian, and had records released by Factory, Factory Benelux and Les Disques du Crépuscule (Factory's Belgian licensee) from 1979 to 1982. Their album Swimming is supplemented by singles and their sole Peel session. All their studio recordings were produced by Factory's in-house sonic architect Martin Hannett at 10cc's Strawberry Studios. Heard now, they shimmer like an underwater version of The Cure, crystalline and fractured, and nothing like the idea of what a Factory band ought to be. Keyboard colour prefigures techno.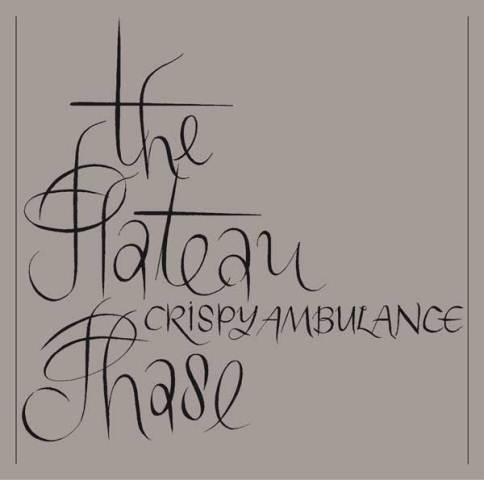 Crispy Ambulance though were from the north of England and sonically aligned with New Order and Joy Division – singer Alan Hempsall evoked Ian Curtis, but less so than the singers of Editors or Interpol. Their album wasn't produced by Hannett, but they also recorded at Strawberry. Some of it, especially when they focus on rhythm and little else, marks them as more in thrall to PIL's Metal Box than anything on their label. Thrillingly discordant and abstract, much of this requires slotting into the post punk canon.
The still-extant Wake hailed from further north, from Glasgow. Formed by ex-Altered Images guitarist Caesar, they had a pre-Jesus and Mary Chain, pre-Primal Scream Bobby Gillespie as their bassist for a while. The reissue of their sole mini album adds everything else they recorded 1982-3 and reveals another strange, then-impossible to place band. Treading a line between early Bauhaus and Orange Juice, The Wake also had the pop sensibility of Siouxsie & the Banshees. But on Factory, they were never going to trouble the charts with this accessible, yet angular, music.
LC was known quantity's The Durutti Column's second album, mostly self-recorded by Vini Reilly on a tape recorder bought from Bill Nelson. The classical-leaning pastoralism is supplemented by a whopping 23 bonus tracks.
All four of these well-packaged releases are presented with care. More than that, they tell an alternative, and essential, story of independent music in the first half of the 1980s.
Dave Edmunds: Subtle as a Flying Mallet
The title came from Keith Moon's phrase for over-the-top behaviour. Edmunds and the wayward Who drummer had palled up when they were both cast in the film Stardust. This album was originally issued in 1975, following the film's release. Like Stardust and Edmunds' 1972 and 1973 singles "Baby I Love You" and "Born to be With You" (both included here), the album pays tribute to the Sixties. Bolstered with in-depth liner notes, singles and tracks from the Stardust soundtrack, this is a true auteur album packed with covers, recreations of the Phil Spector sound, R&B and top-notch bluegrass/country – mapping out Edmunds' musical make up. HIs future Rockpile bandmate Nick Lowe and Dr Feelgood's Lee Brilleaux crop up en route. More than pastiche or showcase for his production skills, much of this finds Edmunds unpreciously re-arranging his source material. In the booklet, Edmunds says "some of it makes me cringe". He needn't worry. Subtle as a Flying Mallet is a fantastic pop album.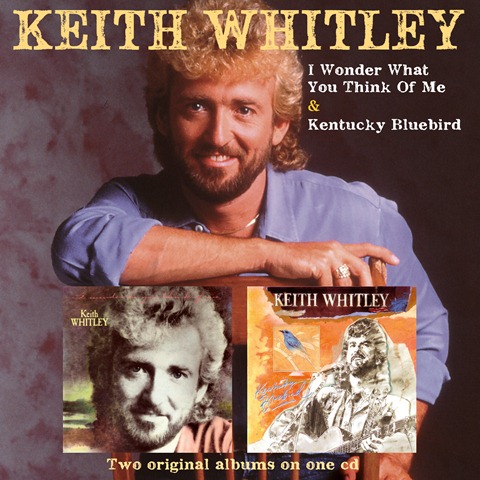 Keith Whitley: I Wonder What You Think of Me/Kentucky Bluebird
Whitley and Dave Edmunds' friend Keith Moon were fellow travellers in self-destruction. The Kentucky-born country star died in May 1989 as a result of his long-term alcoholism. Of the two albums paired on this single disc, Kentucky Bluebird is pretty much a sideshow and was issued two years after his death. It consists of archive material, mostly from radio broadcasts stretching back into the early Seventies and includes interviews. He was working on I Wonder What You Think of Me just before he died, yet there's nothing in the music to suggest what was coming. With a light touch, it draws joyfullly from Western Swing and bluegrass. Countrypolitain gloss is absent, as is maudlin barroom confession. The reissue of his final album raises the question of how Whitley would have adapted to the increasing homogenisation of mainstream country in the Nineties. We'll never know.
Watch the video for The Names' 'Nightshift'
Thrillingly discordant and abstract, Crispy Ambulance's 'The Plateau Phase' requires slotting into the post punk canon
Share this article