Reissue CDs Weekly: C86, The Motown 7s Box |

reviews, news & interviews
Reissue CDs Weekly: C86, The Motown 7s Box
Reissue CDs Weekly: C86, The Motown 7s Box
The NME's era-defining cassette gets boxed while more archive Motown hits vinyl for the first time
The Jesus and Mary Chain: conspicuous by their absence from the original C86 cassette yet still looming large over it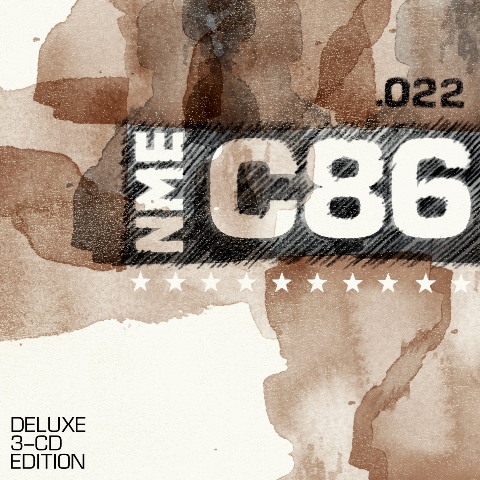 Various Artists: NME C86, The Motown 7s Box – Rare and Unreleased Vinyl Volume 2
With music – or anything really – few things develop or evolve neatly, and British grassroots music from the mid-1980s is a case in point. When, in 1986, the NME issued a cassette tape of 22 current and (hopefully) up-and-coming bands the stylistic jumps it presented were jarring. Beefheart-style herk-jerk sat side-by-side with Sixties-derived jangle pop. Dance-music polemicists battled it out with bands saturated in far too much of The Fall.
The C86 cassette caught the rag-bag nature of what infested pub back rooms, college bars and the odd traditional venue to a tee. Everything was indie – that is independent, not the style of music which became known as indie. The already totemic Jesus and Mary Chain had signed to a major label by this point so were not included. Still, enough JMC sound-alikes were included on C86. Everything was also written, played and sung by white people.
It's gratifying that C86 still sounds a mess, and also that what was irritating back then still irritates – a matter of taste, but it is close-to impossible to get through The Soup Dragons' hyper-sweet "Pleasantly Surprised". Only a few bands sound like they could have broken through to a wide audience and few indeed did – some with the help of a Madchester or rave makeover (e.g. The Soup Dragons and Primal Scream).
This "deluxe 3-CD edition" reissue of C86 sticks the tracks from the cassette onto one CD and supplements that with two more of tracks from 1986 (or 1985). The whole is within a nice, CD-sized clam-shell box. Overall, the elegant design is immaculate. The lengthy, erudite and extremely insightful liner notes in the 48-page booklet are by former NME contributor Neil Taylor, who was integral to compiling the original cassette (pictured left).
Problems come, not from the headache-inducingly disparate music but with the two CDs of bonus tracks which draw from much same well as the 2006 double CD CD86 and the recent Scared to Get Happy box set. In all, there are 50 bonus tracks. Parts of Taylor's liner notes were not written specifically for this release, but instead are extracts from a forthcoming book and have been included without correlation to the track list. He says the NME chose the bands in 1986, and then each submitted whatever track they favoured. Nowhere in this package is a rationale given for the choice (beyond the date) of the extra tracks. Presumably, each of the 50 musical contributors on discs two and three cannot have chosen the tracks heard today?
If this is the case, this take on C86 has nothing to do with the democratic ethos of the original, a point underlined by the inclusion of the formerly forbidden JMC. If history is going to be monkeyed with, at least do so in a spirit chiming with the original aesthetic.
History is transformed in a slightly different way with The Motown 7s Box Rare and Unreleased Vinyl Volume 2, the second of Universal's vinyl-only collections of Motown tracks. Instead of gathering the disparate in an attempt at reconstructing the random nature of a scene, this box of seven singles takes tracks which were either shelved and never intended for release, or lost on albums, and issues them as first-time singles, each mimicking an original Sixties UK Motown 45.
The 14 choices by 14 artists mostly lean towards the stompy Wigan Casino style. All are great and infectious, whether by Jimmy Ruffin, Stevie Wonder, Brenda Holloway or The Velvelettes.
Greater care has been taken with the production than was the case with Volume 1. The sleeves look more like original UK bags and are in the right gauge paper this time, without the inauthentic shine of the first volume's card sleeves. The labels are also less shiny and sport proper push-out centres, not the solid ones of Volume 1 (though solid labels are pictured on the back of the box which is very sloppy). The liner notes are longer than before. Also, at least with the copy sent for review, none of the singles skip (a problem with Volume 1) and the correct singles are in the box (some copies of Volume 1 missed one and replaced it with a double of another). Each box is numbered, but the amount manufactured isn't noted on the box or in the accompanying press release. At £55, this is expensive, so hardly an impulse purchase.
Both of these releases play with history. Each has unsatisfactory aspects. As so much is known about music from the past these days and how it was presented, there is no reason for the slapdash. Genuine mistakes and oversights do of course occur, but lack of care or thought cannot be excused.
If history is going to be monkeyed with, at least do so in a spirit chiming with the original aesthetic
Share this article
Subscribe to theartsdesk.com
Thank you for continuing to read our work on theartsdesk.com. For unlimited access to every article in its entirety, including our archive of more than 10,000 pieces, we're asking for £3.95 per month or £30 per year. We feel it's a very good deal, and hope you do too.
To take an annual subscription now simply click here.
And if you're looking for that extra gift for a friend or family member, why not treat them to a theartsdesk.com gift subscription?