New Music CDs Round-Up 6 |

reviews, news & interviews
New Music CDs Round-Up 6
New Music CDs Round-Up 6
New Young Pony Club, Chris Wood, Krystle Warren, John Hiatt, Gil Scott-Heron and Bebel Gilberto
Chris Wood: In tune with the public
This month's CD selection is headed up by extraordinary albums from modern folkist Chris Wood, a startling come-back from Gil Scott-Heron and pretenders to the New Rave throne New Young Pony Club. Among the new releases we have the late Johnny Cash, Krystle Warren, Midlake, John Hiatt, Frightened Rabbit and ex-e.s.t bassist Dan Berglund. The compilation of the month is from Soweto and there's a fabulous tango soundtrack. A veritable audio feast.
Our reviewers are Russ Coffey, Peter Culshaw, Thomas H Green, Howard Male, Marcus O'Dair, Neil Spencer, Sue Steward, Adam Sweeting and Graeme Thomson.
CD of the Month
Chris Wood: Handmade Life (R.U.F.)
By Neil Spencer
Chris Wood certainly knows how to bite the hand that feeds. "Isn't it a shame that the music press in this country is so bad?" he mused from the stage of the QEH last month, while warming up for The Imagined Village, the folk collective of which he is a member.
Putting aside that the UK has, even now, the most flourishing music press in Europe, one might suspect that Wood was retaliating after a critical mauling. In reality his albums and shows have been justly showered with praise since he emerged from the thickets of the folk scene in 2005 with The Lark Descending, an album of pensive beauty that mixed traditional material with his own songs, animating both with stirring fiddle and accomplished guitar. 2007's The Trespasser was better still, offering a dissident view of English history that lamented the enclosures and paid tribute to the "peasant poet" John Clare.
Handmade Life is his most ambitious work yet. Entirely self-written (with one lyric from storyteller Hugh Lupton) and using a small group with cello, brass and drums, it's a mixture of the contemplative and the incendiary. Into the first category come "Asparagus", a Lawrentian moment of wonder from the allotment, and "Spitfires", a meditation on patriotism that hymns "ordinary men and women" over the "Anglo-Claxon sound" of "Rule Britannia". An Orwellian sense of common decency likewise animates "Hollow Point", a remarkable, relentless account of the shooting of Charles de Menezes, and "The Grand Correction", a song of quiet anger that mocks the risky antics of "the market" and takes a well-aimed snipe at Margaret Thatcher, "the vicious old spiv who taught us all that greed was good".
At times it seems Wood has given up on actual songs in favour of sung commentary (the opening "No Honey Tongued Sonnet" is a case in point), yet the understatement and elegance of Handmade Life has a cumulative power, and one entirely in step with the wider public mood. Find Handmade Life on Amazon
Below, Chris Wood with trombonist Robert Jarvis and Henry Dagg, creator of the Pin-Barrel Harp (or Sharpsichord) perform 'Caesar' from Handmade Life:
CD Reviews
New Young Pony Club, The Optimist (PIAS)
By Thomas H Green
In 2007 a group of indie bands arrived yelling that they were "new rave". To anyone who'd ever raved, they didn't sound rave at all. Importantly, however, they appeared with a keen youthful following ready to kick years of Luddite post-Strokes/Libertines guitar pop back into the dusty grave where it belonged. Enthused teen new ravers appropriated a grab-bag of fashion from 20 years of club culture, coming on like a zany amalgam of DayGlo Gatecrasher trance kids and punky acid house DIY. It was all hugely exciting although much of the music was, like so many cobbled-together scenes before it, secondary to the neon-illuminated fun.
New rave's leading British lights were, in order of importance, The Klaxons, New Young Pony Club and Shitdisco. The Klaxons turned in one of the best albums of the decade, Myths of the Near Future, a brilliant amalgam of retro-psyche, pop-rock and twitchy techno flavour, rightfully winning a Mercury Music Prize for their efforts. Shitdisco flared briefly but have now vamoosed, possibly back to the world of haphazard house parties that bred them. New Young Pony Club, meanwhile, often appeared the most forced of the new rave bunch. Other bands looked like they were enjoying themselves but New Young Pony Club had something of the new romantics' po-faced cool about them. Their long-playing debut was alright, containing the contagious single "Ice Cream", but it wasn't a killer album. The best song was called "Hiding on the Staircase", a rolling groove akin to New York punk-funkers Liquid Liquid, full of singer Tahita Bulmer sneering low-toned sass.
Thrillingly, The Optimist expands on the possibilities that "Hiding on the Staircase" hinted at. The five-piece are now four, losing bassist Igor Volk, but whoever's stepped into the breach has blown the bass up into a lead instrument redolent of New Order's Peter Hook. The Optimist, like Primal Scream at their best, recalls multiple favourite bands while never mustering the thought, "This is just a pastiche." Names that jump to the fore include Blondie, Suicide, Roxy Music, The Fall and, especially, long-gone Eighties indie-popsters We've Got A Fuzzbox And We're Going To Use It. Bulmer's modus operandi as front-woman, apart from growing a vast peroxide mane, seems to be channelling Nico and Bryan Ferry at the same time, which works fabulously. Melodically straightforward but spiked with rude tribal funk, the lyrics are tight - "I stink of frustration, it's the perfume of excess, I think" runs "We Want To" - and whether the driving organ-fuelled goth of "Dolls" or the potent down-tempo synth-pop of "Stone", there's seldom any quality shortfall.
In short, The Optimist contains hardly any flab. A gauntlet has been laid down for The Klaxons. Unexpectedly, new rave's fellow travellers have delivered a hard one to top. Find The Optimist on Amazon
Below New Young Pony Club perform 'Chaos' from the new album The Optimist: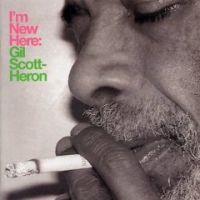 Gil Scott-Heron, I'm New Here (XL Recordings)
by Russ Coffey
There's irony in the title, I'm New Here. Scott-Heron has been recording since 1970 and has never looked so old. At 60 he looks 105 and is still struggling to make sense of the jumbled and fragmented reality in front of him. If it were not for Edinburgh publisher James Byng, this record would never have been made. Byng got London label-owner-cum-producer Richard Russell to write to Scott-Heron in prison, and the time was right for Scott-Heron to talk and make music again. He'd quit running, exhausted the possibilities of getting out of it, and was looking to what always gave him meaning.
The record largely comprises original poetry compositions, and covered songs. Robert Johnson's "Me and the Devil" is given an electronic reworking, and the Smog song "I'm New Here" is sung straight, complete with finger-picking drone. Elsewhere Russell creates a contemporary soundscape; the beats are the sort that label-mates M.I.A or Dizzee Rascal might employ. In fact, given the change of musical texture, it is surprising that the record sounds so immediately like the Scott-Heron of old.
The voice is never split and ragged like Dylan's. Spoken or sung, the baritone is still rich. It's just now a sad, melancholy instrument. Gone is the swagger of the young firebrand poet telling the world that the revolution will not be televised. It's replaced by the reflections of a man trying to convince himself that, no matter how many wrong turns you take, it's never too late. His focus may have turned from the world outside to the world within but Scott-Heron has returned with something to say and he says it well.
However good, I'm New Here is also incomplete. For a start, it's very short - about 27 minutes. And the accompaniments are too sparse and the balance from soul to spoken word leans too heavily to the latter. But given how dangerously ill he looks, no one is going to begrudge him his work ethic. Rather we should be amazed that a song like "I'll Take Care of You" sounds just like him at his peak. And if the album is short on commentary of African-American life, as some suggest, how refreshing it is to hear Scott-Heron look back on his life's influences and conclude in the final seconds of the record, "My life has been guided by women/ And because of that I am a man." Find I'm New Here on Amazon
Below, Gil Scott-Heron's video for 'Me and the Devil' from I'm New Here:
Bebel Gilberto, All in One (Verve)
By Adam Sweeting
The seductive lapping groove of track one, "Canção de Amor", feels a bit like lowering yourself into a warm musical jacuzzi, and immediately alerts you to the fact that you're about to enjoy this album a lot. Ms Gilberto has never been a prolific recording artist – this is only her third disc since 2000's Tanto Tempo– but every album edges a little closer to a perfect mix of her Brazilian roots and sophisticated polyglot pop. This time she has enlisted support from such smooth operators as Didi Gutman, Daniel Jobim and John "Dust Brothers" King, while Mark Ronson has produced Gilberto's version of Stevie Wonder's "The Real Thing". With its cunningly layered horns, strings, percussion, vibes and God knows what else, lining up behind a slapping dance beat, the latter is a masterclass in capturing clubland by stealth.
Bebel has numerous advantages, of course. She's the daughter of João Gilberto for a start, and when you possess her gift for singing sultrily in Portuguese you could croon the small print off the back of your council tax bill and still get mobbed by a delirious crowd. The Portuguese lyrics of "Nossa Senhora", "Forever" or "Port Antonio" look as though they're much more interesting than that, but anyway all are exquisite in their simplicity and restraint.
Equally impressive is the sleight-of-hand Gilberto and her cohorts bring to the more densely arranged pieces. "Segredo (Secret)" is built on a dramatic "Goldfinger"-like chord sequence and deploys a myriad of instrumental and vocal layers, but even as the focus shifts between different tonal shades, the track never loses its essential Bebel-ness. Again, the backing track of "All in One" is an elaborate mosaic of multiple instruments and electronic enhancements, but the heart of the song is Gilberto's vocal and Gutman's piano. Very simple and very clever – all in one indeed. Find All in One on Amazon
Amit Chaudhuri, This Is Not Fusion (Babel)
By Peter Culshaw
Too many fusion projects, argues Amit Chaudhuri, are simply an adding-on of ignorant exoticism, a mystical sitar or sexy Latinism, or coming from the other, non-Western, direction, half-baked metal guitars or electronic drums. Chaudhuri is both a novelist and an accomplished singer of Indian or Western styles and someone with a "dual lineage" who has pulled off something fresh and surprising. The album's genesis was Chaudhuri mishearing particular ragas in certain moods and finding tunes like "Summertime" and "Layla" buried in them and there are engaging East-West versions of these evergreens. Other musical "found objects", as they say in the art world (and this is an art record), include the All India Radio theme tune and "Moral Education", whose lyrics are the English language charts sometimes hung up in Indian classrooms with exhortations to do your ablutions, "study meekly" and respect your family.
The perspective is emphatically cosmopolitan - one track samples the U-Bahn announcement on the Berlin underground and another is the story of a Russian character who sells a magazine for the homeless. Chaudhuri's warm, uncynical tones draw you in as if to a book of compelling short stories. The music – a four-piece band of guitars, tablas, keyboards and bass - isn't flashy, but complements the songs nicely. We are used to intellectual, arty Westerners like David Byrne, Paul Simon or Brian Eno doing fusion records – here is a Calcutta-born equivalent, and as good as any of them. This is not fusion? On some surreal level maybe, in the sense that Magritte's painting of a pipe was not a pipe. Academic seminars will deconstruct it all – and Chaudhuri, you feel, will be highly amused. Find This Is Not Fusion on Amazon
John Hiatt, The Open Road (New West Records)
By Adam Sweeting
The nearest John Hiatt ever came to becoming a rock star was at the end of the 1980s, when Bring the Family and Slow Turning launched him on a streak of albums that consistently took him into the Billboard album charts (even though he never climbed higher than 47). But he has always been the songwriter's songwriter, and his work has been covered by a bevy of A-list performers, Bob Dylan, Rosanne Cash, Bon Jovi, Eric Clapton and BB King among them.
Having bounced along a string of record labels that collectively represent a kind of shadow history of the music business (Epic, MCA, Geffen, A&M etc), the battered but indestructible Hiatt resurfaces on New West for this latest, and rather fine, collection. In best frill-free fashion, Hiatt has simply written himself a batch of gruff and tender songs inspired by the rigours of the road, then gathered his trusty three-piece touring band to record them. It's the instinctive ebb and flow of the quartet's playing that breathes life into the material. The album opens with the title track ("nothin' fancy" must be Hiatt's motto), and at once establishes a template of raw guitars, Kenny Blevins' tough-but-loose drumming and Patrick O'Hearn's unobtrusive but deadly accurate basslines. Hiatt's voice grabs centre stage in its cracked and saddle-sore glory. He sounds just like his promo photos, where he resembles an old-time preacher conducting a burial.
The following 10 songs ring just enough changes to keep you paying attention, though you won't catch Hiatt having a go at crunk or the tango. The country-tonk "Haulin'" offers a whiff of Chuck Berry while "Homeland" punctuates its epic narrative with stuttery Luther Perkins-style guitar, but Hiatt's favourite grooves tend to be slower and raunchier. The grinding blues of "My Baby", powered by Doug Lancio's sizzling slide guitar, is a prime example, while "What Kind of Man" rollicks along over a lurching Memphis beat. And as soul-baring confessionals go, you can't beat the bone-weary lope of "Fireball Roberts", where the call-and-response between Hiatt's voice and Lancio's slide takes on a spectral intensity. It's like Dylan's "It Takes a Lot to Laugh…" with an extra 200,000 miles on the clock. Find The Open Road on Amazon
J
ohnny Cash, American VI: Ain't No Grave (American Recordings/Lost Highway)
By Graeme Thomson
Last Friday, 26 February, would have been Johnny Cash's 78th birthday, a quirk of timing that makes the title track of his "new" album seem all the more apt: "Ain't no grave gonna hold this body down," he rumbles, with the kind of ornery life-force that defies you to disbelieve him. It seems that the singer in Cash refuses to accept his own demise, consistently spilling out music since his death in 2003. American V: A Hundred Highways, released posthumously in 2006, was supposed to be the final word, and therefore the question hanging over Ain't No Grave is a simple but significant one: dignified final final farewell or barrel-scraping exercise in commercial exploitation?
There's little doubt that the release is driven by market forces but, unlike the way Cash's old Sun Studios buddy Elvis Presley was shamelessly abused after his death, there isn't anything particularly macabre or indeed jarring about Cash singing from the tomb. The success of the entire American Recordings series, after all, relied heavily on the dramatic context: ailing outlaw confronts his past mistakes and, increasingly, his impending mortality with a spare and unflinching eye.
Ain't No Grave, while not the finest in the series, resolves the theme satisfactorily while easily swatting away accusations of poor quality control. Overseen once again by Rick Rubin, it seems as carefully assembled as the previous five instalments. Any song requiring nuanced singing – Kris Kristofferson's "For the Good Times", for instance - tends to be the less successful of the 10 tracks; Cash in his final stages worked best as a blood-and-thunder prophet, testifying over swirling minor-chord play, and his reading of Sheryl Crow's "Redemption Day" in particular rattles along with something close to the force of his mighty reimagining of Trent Reznor's "Hurt". It's a clear highlight, as is old country standard "Cool Water" and Cash's own "I Corinthians 15:55", which rather wonderfully sets apposite biblical quotes ("O death, where is thy sting?") to the jaunty melody of "Oh Dear, What Can the Matter Be?" The album ends with "Aloha Oe", a twinkling Hawaiian song of farewell, and a timely reminder that Cash wasn't just the man in black; much more than the sum of his many parts, he could also sing a rainbow when the mood took him. FInd Ain't No Grave at Amazon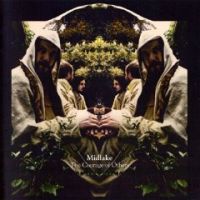 Midlake, The Courage of Others (Bella Union)
by Russ Coffey
Bearded Texans Midlake used to play lo-fi indie pop but changed their sound when they started to listen to British prog rock. And heartwarmingly for anyone who feared they might be just another bunch of fashionable hipsters, Midlake also actually claim to want to sound more like the perennially unfashionable Tull.
Like a few bands of the moment – Mumford and Son, First Aid Kit, Fanfarlo, not to mention the Fleet Foxes - their sound is complex, accomplished and folky. And although it's considerably heavier than some of the current crop, there's no doubt who their label think will like them: the hip kids sitting in trendy coffee shops listening to Pentangle and other retro-folkedelia. Undeniably Midlake have been listening to such bands too. What is also clear is that they have been listening to Rainbow and Rush and the ballads of a whole slew of rock bands that have yet to be reclaimed by trendsetters.
Which is why it will be unfair if they just get lumped in with the rest of the nu-folkers. Theirs is a much more authentically Seventies sound. It's a combination of nostalgia, distracted vocals and melancholy and it's this that makes listening to the record often like driving through the forests of Oregon listening to AM radio and feeling like Peter Fonda.
And yet none of it seems derivative or second-hand. It still sounds just like them, but a long way down a winding road from either their debut and sophomore offerings. That doesn't necessarily mean it always sounds better; rather it sounds more evolved. The fact some of the lightness of 2006's The Trials of Van Occupanther is absent here should not detract from the overall achievement. Tracks like "Fortune" and the title song truly deserve to be put on a loop. Find The Courage of Others on Amazon.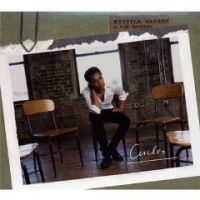 Krystle Warren and The Faculty, Circles (Because Music)
By Sue Steward
I first heard this voice while driving down the M1 over Christmas; I was hypnotised, and baffled. I couldn't read the sleeve notes in the car and knew nothing about the singer. But after the last track, "My Third Love" (radio edit) – filled with regret and memories about losing a love – I was driving through tears. And then I basked in imagery spun by other lyrics: the fragment "It's a long way from China to the Belizano Bridge," bringing memories of New York and a visit to China, is also the perfect opening line for a thriller. This singer understands the personal and the universal.
But I stayed baffled: I couldn't decide on the gender I was dealing with – of singer and subjects – and that internal discussion covered many miles. Does knowing affect how you interpret a song or its lyrics? It was exciting, floating in that genderlessness. I assumed a "black" voice, probably American, but then I heard Amy. Sometimes the deep, almost baritone grain seemed utterly male, then it would glide into sheer honeyed, bluesy woman-singing. Prince?
At the service station, I saw the photograph of a beautiful, androgynous black woman, and back home on YouTube, a boyish creature whose wide, toothy mouth was distorted as heart-felt lyrics struggled to emerge, hesitating because so revealing, then pouring out in a melismatic rush. This is ancient blues, gospel and soul but also post all of them, sort of evoking Meshell Ndegeocello and Tracy Chapman.
The hugely eclectic and original backing music suggests someone who studied songs she grew up with. I imagine her listening back to these - swooning to the swing style of August Darnell's Savannah Band and her soul-girls' breathy choruses, following the clarinet's spiralling to a Manhattan Transfer backdrop, nodding to her own deadened chords like a reggae guitarist, absorbing her guitarist's xylophone-like picked melodies and the pianist's icicle-sharp high note melodies.
The music, voice and lyrics vie for attention, but lines stay with you - about relationships ("I'm asking why you wanna go away again"), self-awareness ("I can always find my way but I can't come back the way I came"), pleasure - or desperation ("Drinking bourbon, rolling like a train") and hope ("Wish-list the size of Texas/A love with the spare key and plenty of room for me.") With "Sparkle and Fade", Warren magically anthropomorphises a leaf, realising resistance was in vain as it separated from the branch.
Krystle Warren seemed to come out of nowhere but no one ever does, of course. In fact, she busked her way towards our hearts, then came to play in London. But I was away. Find Circles on Amazon. Krystle Warren plays the Barbican on 8 March
Below Krystle Warren sings 'Circles' on Jools Holland's TV programme last September:
Dan Berglund, Tonbruket (ACT)
By Marcus O'Dair
That Sweden's Esbjörn Svensson Trio were figureheads for a generation of European jazzers was in part thanks to their collective eschewing of the flashy virtuosity that can turn the genre into a Steve Vai-style shredding contest. They were certainly capable of tackling Thelonious Monk if necessary, but what marked their originality – and rare appeal beyond the jazz ghetto – was original material that combined classical, dance and folk music influences with an explosive power more commonly found in contemporary rock.
This rock aesthetic extended beyond the music – Svensson himself deliberately rejected the musical promiscuity so common in jazz so as not to dilute the identity of e.s.t. (the rejection of capital letters further evidence of the care paid to the band, er, brand). So the pianist's sudden and tragically premature death in a diving accident in 2008 was a major professional, as well as personal, blow to drummer Magnus Öström and bassist Dan Berglund. Rather than making a vain attempt to replace their late friend, the pair have instead decided, for the moment at least, to go their separate ways.
Tonbruket is Berglund's effort and, while his CV will ensure interest from fans of jazz, their self-titled debut represents a tangible step away from the genre. The accompanying blurb speaks of both Deep Purple and ELP as influences, though the record is mercifully more tasteful than the reference to such bogeymen would suggest. Berglund was already known for his interest in rock and electronics – stamping on a distortion pedal could elicit the biggest cheer of an entire e.s.t. show – and such interests are further developed in his first venture as a frontman. Yet overall it's a surprisingly ambient effort, best described as brooding, occasionally prog-indebted post-rock.
The lap and pedal steel guitars of Johan Lindström make for an evocative, highly filmic soundworld, sharing prominence – for instance in the near-10-minute "Sailor Waltz" – with Berglund's melancholy bowed bass. Keyboardist Martin Mederos and drummer Andreas Werliin, the latter best known for his role in Swedish soul primitivists Wildbirds & Peacedrums, provide subtle but solid support. Comparisons with Berglund's former group are unhelpful, of course, but for all the enticing atmospherics, one can't help but miss e.s.t.'s melodic gift by the later stages of the record. A highly engaging listen, though, all the same. Find Dan Berglund's Tonbruket on Amazon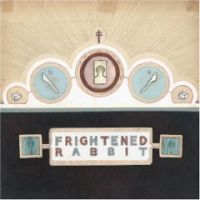 Frightened Rabbit, The Winter of Mixed Drinks (Fat Cat)
By Graeme Thomson
The third album from this Borders-born, Glasgow-based band of tightly wound and increasingly anthemic folk-rockers delivers on the considerable promise of 2008's The Midnight Organ Fight, a record that for all its merits sometimes sounded frustrated by its primarily acoustic foundations. Consistent touring has made Frightened Rabbit a big, euphoric experience in the flesh, and they've succeeded in harnassing much of their live power in the studio. Be warned: there's nothing vaguely fashionable here. The beards are more Wigtown bookies than Williamsburg bookshop, there's an occasional hint of Big Country in the skirling guitars, and Scott Hutchison sings as though a pair of size 12 Doc Martens are constantly pressing down on his windpipe, but they still manage to create an urgent, insistent sound that lies just the right side of desperate.
If Hutchison is a limited vocalist, at least his yelp remains distinctive, full of character and usually communicating something well worth hearing. Where lyrically The Midnight Organ Fight was a tortured trawl through a dissolving relationship – "You're the shit and I'm knee-deep in it" was a pretty representative sentiment – The Winter of Mixed Drinks surveys the landscape with a little more hope in its melancholy Celtic heart (there's even a song called "Not Miserable", although the thrumming "Nothing Like You" sounds suspiciously like a final kiss-off to an ex).
Written on the Fife coast, the words are full of water, alcohol and a billowing sense of space, and the sound is similarly expansive: built on drones and simple chord patterns, there's evidence aplenty that Hutchison has raised the bar on his songwriting, while the band have developed a greater grasp of dynamics. Horns, choral singing and hypnotic tribal rhythms weave in and out of the mix, rippling through the great wave of sound. If the melodies themselves are perhaps sometimes less nuanced than before, and if there's nothing as downright wracked and emotive as "Poke" from The Midnight Organ Fight, tracks like "Swim Until You Can't See Land" and the simply irrepressible "Living in Colour" are tailor-made for summer festival foot-stomping. A fine example of a band meeting its ambition head on and coming out on the winning side. Find The Winter of Mixed Drinks at Amazon
Toro Y Moi, Causers of This (Carpark)
By Thomas H Green
The sugary vocoder electro-pop song "Fireflies" recently topped the UK singles charts. Its creator, Owl City, is 23-year-old Minnesotan Adam Young who was initially based in his parents' basement. His big hit is, at one level, simply another addition to the Auto-Tune dross mountain but it also intriguingly indicates how the landscape of American pop is changing. Successful small-town bedroom electronic producers, from White Town to Calvin Harris, have been more of a European phenomenon (with the notable exception of US techno and house doyens). The Americans always seemed hung up on guitars, stuck on the hackneyed notion that rock was earthy while electronic music represented cold artifice. No longer. While Owl City take care of the blatantly poppy end of things, another wave of bands, who might previously have hidden behind feedback, fringes and an array of distortion pedals, bloom via home-grown electronics. These outfits are just starting to make waves with tours and debut recordings, names such as as Memory Tapes, Neon Indian and Toro Y Moi, the latter another 23-year-old, Chaz Bundick from Columbia, South Carolina.
Bundick uses guitars but they're played, as on Cocteau Twins' records, for ambience and atmospherics. Mostly his debut album is made up of synthesiser tones that bubble over one another to startlingly disorientating effect, topped with washes of airy singing. These songs may well have started as straightforward indie numbers but they've been minced so thoroughly through warped computer manipulation that what's left is woozy and new. Bundick even has a game crack at Eighties jazz-funk on the two closing numbers, but the most enjoyable material is mellower. Such songs, dizzy fare that sound like Aphex Twin attempting ballads, develop an exciting idea, the notion that Toro Y Moi, and even Owl City, could join Rihanna, Will.i.am, Pharrell Williams et al in thawing mainstream America's longstanding fear of electronica. Find Causers of This on Amazon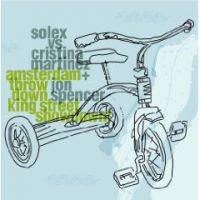 Solex .vs. Cristina Martinez + John Spencer, Amsterdam Throwdown, King Street Showdown! (Bronzerat)
By Howard Male
Multiple-fractured beats, Beefheartian lead vocals, cartoon girly backing vocals, spoken-word interjections, octave-scaling synthesiser squeals: this is pop music turned inside out, sliced into strips, and then put back together again by a very gifted, or very lucky, monkey at a mixing desk. Well, actually it was a little more premeditated than that. In Amsterdam Elisabeth Esselink laid down some tracks then sent them to John Spencer and Cristina Martinez (both of off-kilter blues band Boss Hog) in New York, who added further vocals, guitar, bass, Wurlitzer and Hammond organ. The end result is a good-humoured, knowing, noisy album that's hard to digest in one listen, but gets itself under your skin the more you submit to its perverse future-world energy.
I'm not sure to what extent you could say these short, sharp songs were danceable too; the arrangements are thankfully far too perverse and busy to make them obvious floor-fillers. Listening to this whole short (40 minutes) but highly condensed album in one sitting is the sonic equivalent to being stoned in front of the TV, when every image you rapidly channel-hop between seems hilariously or spookily connected to the last. If you're synaesthesic I'd imagine this music would come at you in red, orange and acidic yellow shards, but what do I know? Anyway, if you don't try it you won't know if you like it or not. But if you don't like it at first, do try it again later. Or maybe not. Find Amsterdam Throwdown, King Street Showdown! on Amazon
The Stranglers: Decades Apart (EMI)
By Adam Sweeting
With people like Kate Bush, Kate Moss and New Order's Peter Hook all declaring themselves fans, The Stranglers' 36-year career seems to have some life left in it yet. Indeed, they mounted a sizeable commercial comeback in 2004 with the Norfolk Coast album, and as we speak they're setting out on a UK tour which will take them from Aberdeen to Southampton. This two-CD retrospective gathers together as much of their music as you're ever likely to need, and bungs in a couple of new tracks. "I Don't See the World Like You Do" is OK, while new single "Retro Rockets" is actually pretty good, in a "No More Heroes" sort of way.
The aura of menace and confrontation that surrounded The Stranglers made them difficult to love (as did their habit of punching journalists such as Jon Savage). Most punk bands just pretended to be hard, but The Stranglers had a genuinely villainous streak. Still, the boiled-down grittiness of their best songs means the group have endured better than many of their contemporaries. "Nice N'Sleazy", "Something Better Change" and "No More Heroes" haven't lost their serrated edges, while the famously sexist "Peaches" (which was revived on the soundtrack of Sexy Beast) is the perfect showcase for Hugh Cornwell's sneering vocals and JJ Burnel's buzzsaw bass. They did a good job on "All Day and All of the Night" and garage-band classic "96 Tears" too. Find Decades Apart on Amazon
Compilation of the Month
Various Next Stop … Soweto. Township Sounds from the Golden Age of Mbadangay (Strut)
By Howard Male
Before there was Vampire Weekend, and before there was even Paul Simon's Graceland, an extraordinary explosion of raw yet sweet sounds rose up from the urban segregated townships of black South Africa. An incendiary collection, painstakingly researched from the Sixties and Seventies. Compilation of the month? Likely to be of the year. Find Next Stop Soweto on Amazon
Soundtrack of the Month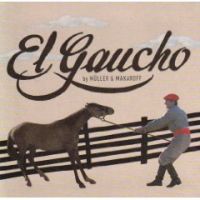 El Gaucho, (Manana)
By Peter Culshaw and Sue Steward
This gorgeous soundtrack, composed and performed by Christoph Muller and Eduardo Makaroff, two of the three core members of the Gotan Project, makes an atmospheric accompaniment to a short film directed by fellow Parisian Andrés Jarach. A wide-screen sweep across the pampas by horseback, it closes in on the work of a virtuoso horse-breaker, following the changing relationship between horse and man, leading to the animal's submission.
The music takes a parallel course into the roots of tango, making obvious comparisons with the power relationships in the dance. Pain and crushed pride are expressed by the bandoneon player, alongside the optimism of the guitar and the harmonica's calls and cries carrying across the vast landscape and shadow the deep soul vocals from Argentina's Tom Waits, Melingo. Gotan's familiar use of space in the style of dub-tango, is harnessed here to the on-screen scenery and drama. See trailer here. Find El Gaucho (OST) on Amazon