My Summer Reading: Musician Maxim |

reviews, news & interviews
My Summer Reading: Musician Maxim
My Summer Reading: Musician Maxim
The Prodigy's MC's revealing choice of reading matter
Thursday, 08 September 2011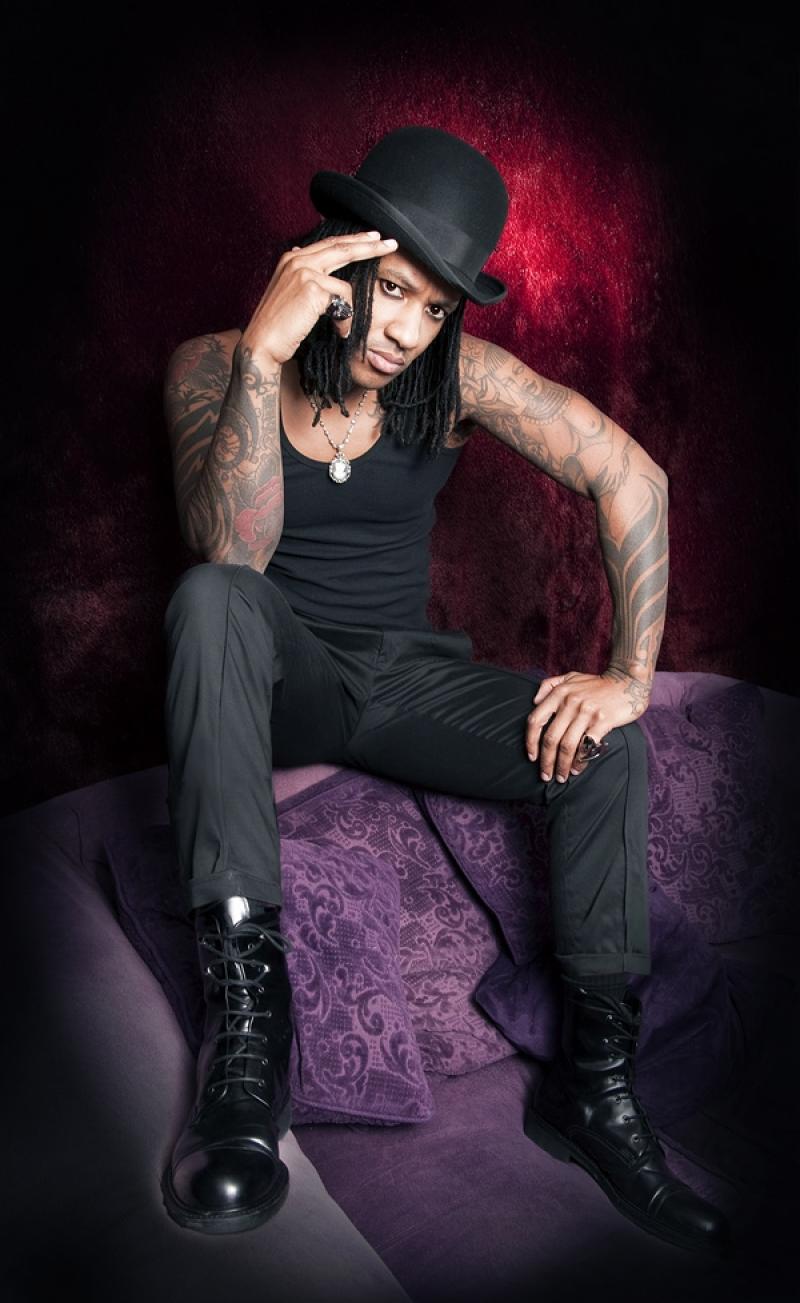 The musician known as Maxim, is now also an artist known as MM
Maxim (b. 1967) who is known for, amongst other things, his mesmerising, somewhat unnerving stage presence (he has a penchant for cats-eye contact lenses and is not adverse to wearing a skirt) is a founder member of the electronic dance group The Prodigy, which emerged on the underground rave scene in early 1990s.
The band's first album,
Experience
, was released in 1992 and since then they have sold over 25 million records worldwide.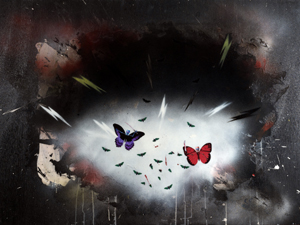 Maxim started out as the band's MC before performing vocals on "Poison", a track from their second album followed by several others on The Fat of the Land. For the past few years he has also, using the alias MM, been working as a painter and mixed media artist, using a wide variety of material from glue and paper to ink and even tar. He has recently been working on a series of paintings using, like artists such as Salvador Dali and Damien Hirst before him, a butterfly motif but although from afar MM's butterflies have a conventional beauty, close-up they are decidedly threating - sinister, armed creatures. His debut exhibition Lepidop Terror opens at the INC Space on 15 September. (Pictured above: Elysium (c) MM Art.)
What are you reading just now?
The Sixteenth Round by Rubin "Hurricane" Carter. This book was brought to my attention when I was reading another book called The 50th Law, by Fifty 50 Cent. He mentioned Hurricane Carter as a person with a strong character, who stuck to his goals in the face of adversity.
[Excerpt from The Sixteenth Round: From Number One Contender to Number 45472 by Rubin "Hurricane" Carter (Overseas Editions New)]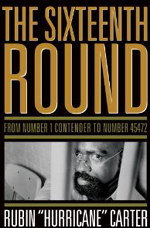 Our home was in a four-family apartment building in Passaic, and since we didn't enjoy the modern conveniences we have today, our principal fuel was wood or coal. Our friendly heat-maker was a monstrous, fuel-devouring four-plated burner, which we considered ourselves extremely lucky to have; not all families had stoves of this calibre then. Although our coal bill was exceptionally high, the stove was something we cherished.
My mother and father, Bertha and Lloyd, were born and raised in Georgia. On very cold evenings our family would gather around that homely stove and roast peanuts that had been sent to us by relatives still living in the South, while Dad would tell us strange stories about his childhood on the farm.
He would talk about stubborn mules named Sam or Jennie – white mules who wouldn't plow unless you called them "sir." He also told us about the snakes, coach-whipping snakes that could beat a man to death; ghosts that could scare a man to death; and tobacco-chewing crackers whose greatest pastime was tarring niggers, hanging niggers, and just plain killing black folks on some general principle.
Although I didn't understand the reasons for the things the crackers did to the niggers in Dad's stories, I would listen, enthralled, as his voice turned to an emotional whisper and his eyes brightly burned. Talking off my shoes, I would spread my legs out toward the warmth of the stove and allow my mind to race through the Georgia swamps with some big, terror-stricken nigger who had a pair of whooping crackers and howling dogs hot on his trail. Man! I was scared to death just thinking about it. But these were times we all enjoyed, pleasant evenings we all looked forward to.
Each family in our building had equal floor space in the basement for the storage of their coal – providing they had any. Since it was the duty of us boys in the family to replenish the fuel supply whenever we needed it upstairs, one of us would have to go back and forth to the cellar at least four or five times a day.
One day this irritating task fell to Jimmy. With the coal box in the house nearly empty, Jimmy was being very obedient (my father would tear his ass up if he wasn't), hurried to the cellar and was confronted with a neighbouring family's son – the dreaded bully of the block – who, to make an already bad situation worse, was stealing our coal.
What are you intending to read this summer and why?
The Secret by Rhonda Byrne. I have been told it is a book that gives you a more positive outlook on life. I never read fiction. I always read biographies and books that I can gain knowledge and understanding from.
[An excerpt from The Secret by Rhonda Byrne (Simon and Schuster)]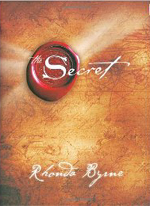 Any words you speak have a frequency, and the moment you speak them they are released into the Universe. The law of attraction responds to all frequencies, and so it is also responding to the words that you speak. When you use very strong words, such as "terrible", "shocking" and "horrible" to describe any situation in your life, you are sending out an equally strong frequency, and the law of attraction must respond by bringing that frequency back to you.
The law is impersonal, and simply matches your frequency. Do you see how important it is for you to speak strongly about what you want, and not to use strong words about what you don't want?
What are you planning to read next?
The Book Of Five Rings, by Miyamoto Musashi. It is a book about the Samurai way of life and their philosophy. I am intrigued by their humbleness and the strength of their traditions.
[Read an excerpt from The Book of Five Rings by Miyamoto Musashi (Shambhala Publications)]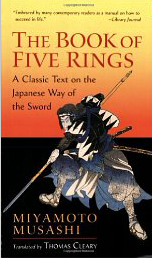 Martial arts are the warrior's way of life. Commanders in particular should practice these arts, and soldiers must also know this way of life. In the present day there are no warriors with certain knowledge of the way of martial arts.
First let us illustrate the idea of a way of life. Buddhism is a way of helping people, Confucianism is a way of reforming culture. For the physician, healing is a way of life; a poet teaches the art of poetry. Others pursue fortune-telling, archery, or various other arts and crafts. People practice the ways to which they are included, developing individual preferences. Few people are fond of the martial way of life.
First of all, the way of warrior means familiarity with both cultural and martial arts. Even if they are clumsy at this, individual warriors should strengthen their own martial arts as much as is practical in their circumstances.
People usually think that all warriors think about is being ready to die. As far as the way of death is concerned, it is not limited to warriors. Mendicants, women, farmers, and even those below them know their duty, are ashamed to neglect it, and resign themselves to death; there is no distinction in this respect. The martial way of life practiced by warriors is based on excelling others in anything and everything. Whether by victory in an individual duel or by winning a battle with several people, one thinks of serving the interests of one's employer, of serving one's own interests, of becoming well known and socially established. This is all possible by the power of martial arts.
Yet there are people in the world who think that even if you learn from martial arts, this will not prove useful when a real need arises. Regarding that concern, the true science of martial arts means practicing them in such a way that they will be useful at any time, and to teach them in such a way that they will be useful in all things.
I never read fiction. I always read biographies and books that I can gain knowledge and understanding from
Share this article