Music Reissues Weekly: Folk, Funk & Beyond - The Arrangements Of John Cameron |

reviews, news & interviews
Music Reissues Weekly: Folk, Funk & Beyond - The Arrangements Of John Cameron
Music Reissues Weekly: Folk, Funk & Beyond - The Arrangements Of John Cameron
Tremendous salute to the British musical innovator
John Cameron looks for the groove
Donovan's "Sunshine Superman" was the UK's first explicitly psychedelic record. Although there were delays with it hitting shops, it was recorded in December 1965. A large part of its impact came through the instrumentation and arrangement. Jazz players were on board, playing in a folky way without abandoning their core musical sensibilities. The ground-breaking arranger responsible was John Cameron.
In 1976, Heatwave issued the instant dance-floor filler "Boogie Nights" as a single. It was a world-wide chart smash in 1977. Producer Barry Blue brought in arranger John Cameron to work on the track.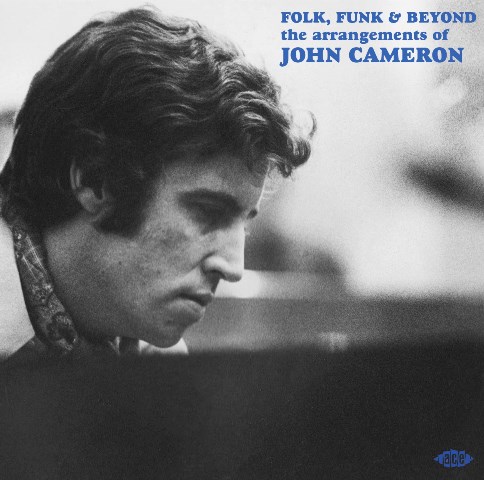 Drawing a line between these two quite different records ought to be difficult, but Cameron is the unifying factor. Between 1965 and around 1969, a lot of what he worked on were pop records with a folk slant. Jazz too. In 1970, he shifted towards soul. Amongst all this, he shaped the sound of Tony Christie's "Avenues and Alleyways" and created the soundtrack for Kes. He was crucial to how Hot Chocolate sounded.
Folk, Funk & Beyond - The Arrangements Of John Cameron doesn't include "Sunshine Superman" and "Boogie Nights", but equally representative cuts by Donovan and Heatwave are heard. An extract from the Kes soundtrack and "Avenues and Alleyways" are also collected. Hot Chocolate's brooding "Cicero Park" is selected, as is the 1979 disco nugget "I've Got Just What You Need" by Cheryl Lynn which, in the booklet, Cameron admits to not remembering. Then, there's Lionel Bart's deeply odd "Isn't This Where we Came in?"
Cameron's trajectory is unique. As this Bob Stanley of Saint Etienne compiled and annotated collection notes on its back: "Mod dancers, pastoral folk, funky soul – John Cameron mastered the lot." Stanley says "the arrangements of John Cameron are amongst the most distinctive and innovative in British pop" and points to his string, brass and woodwind arrangements as being exemplars of his sound. Yet he was sometimes not given a credit – his name does not appear on the labels of the "Avenues and Alleyways" and "Boogie Nights" singles. Although he composed "If I Thought You'd Ever Change Your Mind", a 1969 hit for Cilla Black in the UK and in 2004 for Agnetha Fältskog in Sweden, such absences can be the lot of a back-room pioneer. Now, with Folk, Funk & Beyond, credit is apportioned.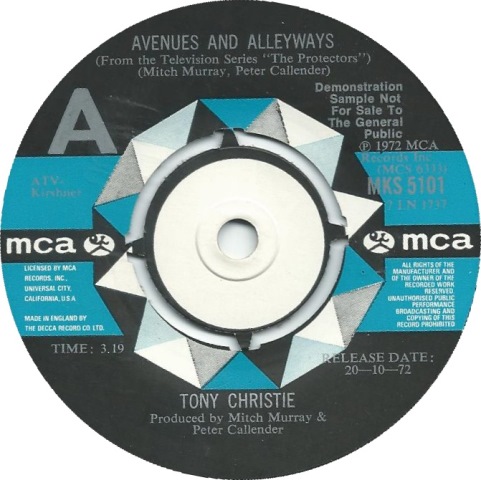 The comp's 24 tracks are of course all winners. The sequencing isn't quite chronological, but it flows forward through time with an emphasis on stylistic congruence. This makes it possible to appreciate how radically Cameron changed his approach as the Seventies loomed. In his good-natured interviews for the track-by-track commentary, he points to a Four Tops appearance on Julie Felix's TV show as decisive to his stylistic shift (he also worked on Bobbie Gentry's TV show and, in the Seventies the BBC TV In Concert series when solo acts like Joni Mitchell and Randy Newman appeared). He was leading the band which played on the Julie Felix show and as backing tracks were not allowed "Reach Out I'll be There" had to be played live. He says "My God, it was exciting. As soon as Levi Stubbs started singing, whoooa! I thought, I've got to get into this kind of music". He, as he puts it, moved "into Motown and funk" and credits producer Mickie Most with giving him the nod to do "a big jazz funk thing". Records by CCS, who he formed, and Hot Chocolate followed on Most's RAK label.
All the while, there was a parallel version of John Cameron – the one behind the soundtrack music of films like 1972's The Ruling Class, 1973's A Touch of Class and many more, into the 1980s and 1990s. In terms of cultural reach, his work for the 1980's stage production of Les Misérables would eclipse everything else.
All this means that Folk, Funk & Beyond is a very particular take on John Cameron. His move from the jazz world into pop is explained, and understanding this is fundamental to his seeming left-turn into soul and funk. It transpires that the folk-pop years of the Sixties can be seen as an anomaly, after which he reverted to being a version of he was before the Donovan job came along. Even so, it remains one of British pop's most distinctive shifts. Ultimately, the picture which emerges is of someone who never wanted to sit still. While this is a tremendous salute to the British musical innovator, it's also an important reminder that it's not just those credited on record labels who have shaped the soundtracks to our lives.
Next week: The heavenly sounds of Heavenly's Le Jardin De Heavenly
John Cameron's trajectory is unique: as this collection notes, 'Mod dancers, pastoral folk, funky soul – he mastered the lot'
Explore topics
Share this article