Larkin's Jazz, Proper Records |

reviews, news & interviews
Larkin's Jazz, Proper Records
Larkin's Jazz, Proper Records
Larkin's Jazz limns an entire lifetime's love affair with jazz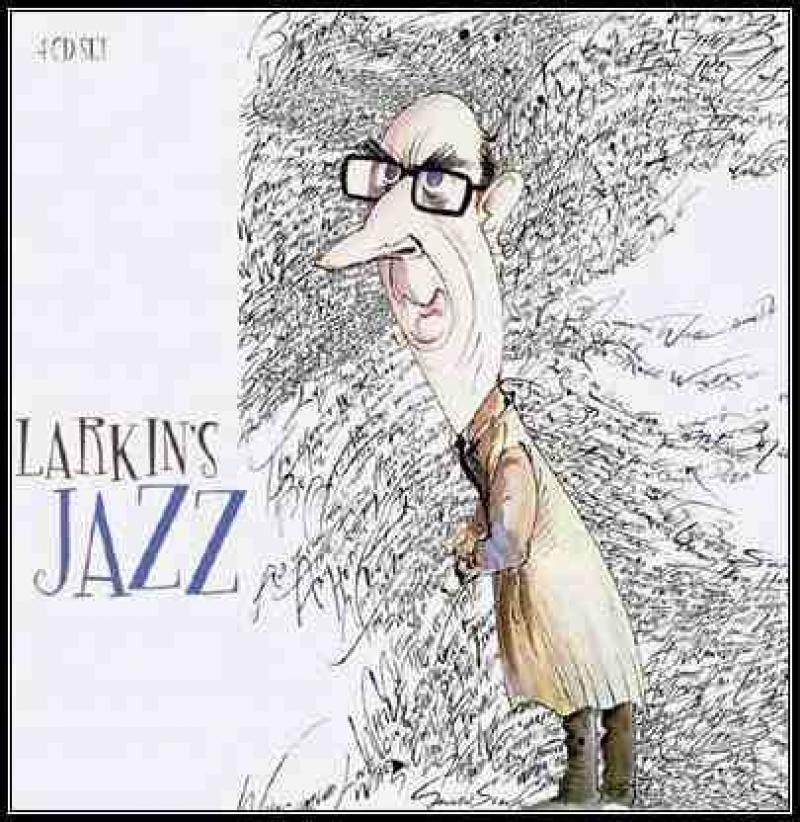 The brilliant cover illustration of 'Larkin's Jazz' by the cartoonist Gerald Scarfe
"A E Housman said he could recognise poetry because it made his throat tighten and his eyes water. I can recognise jazz because it makes me tap my foot, grunt affirmative exhortations, or even get up and caper round the room." For those curious to discover the kind of music that made poet Philip Larkin leap around shouting "Yeah, man", help is at hand.
As part of this year's
Larkin25
celebrations to mark the 25th anniversary of his death, Proper Records is releasing
Larkin's Jazz
, a four-disc conspectus that collects together many of his favourite jazz recordings.
Larkin became a jazz addict at the age of 12 or 13, an addiction fed initially via the radio, and started collecting records shortly after. His tastes were very much shaped by the jazz of the late Thirties and early Forties, and they remained remarkably consistent throughout his life: his gods (and goddesses) were Louis Armstrong, Count Basie, Sidney Bechet, Eddie Condon, Duke Ellington, Billie Holiday, Pee Wee Russell and Bessie Smith.
Although his decade of reviewing jazz for The Daily Telegraph was between 1961-71 - later published as the collection All What Jazz (AWJ) - it's fascinating to note the date of the latest track to be included in the Proper set: the great blues shouter Jimmy Witherspoon's "No Rollin' Blues", recorded on 2 October, 1959. Suffice to say that Larkin had absolutely no time for the modernism of John Coltrane, Miles Davis or Thelonious Monk ("Monk remains a funny-hat man to whom it would be idle to ascribe profundity" is one of several examples of Larkin's critical wrongheadedness which at times makes AWJ equal parts pleasure and pain).
Fittingly, disc one ("I Remember, I Remember") opens with the very first jazz recording Larkin bought: Ray Noble and his Orchestra's "Tiger Rag", a classic 'hot' number which, Larkin recalled in AWJ, featured "a drum break". Surprising as it may seem, Larkin had rather fancied himself as a drummer and had for a time "battered away contentedly" on a kit that his parents bought him.
Also featuring classic cuts from Louis Armstrong, Count Basie, Artie Shaw and Coleman Hawkins, disc one concludes with Bessie Smith's towering "I'm Down in the Dumps". Smith (pictured right) was a singer for whom Larkin had an especially high regard: "Some of her records...are beautiful in a way nothing else in jazz equals," he remarked in AWJ. This, the last record she ever made, was one of three jazz recordings that Larkin picked when he was a guest on Desert Island Discs in 1976, a complete transcript of which is given in the collection Further Requirements. When it came to the crunch of having to select just one of his eight chosen records, it was Bessie who got the nod: "It would have to be one of the jazz records, I can't live without jazz. The Bessie Smith I think, it is so full of life and so invigorating."
At Oxford, for Larkin and other initiates including Kingsley Amis, jazz "became part of the private joke of existence, rather than a public expertise...for some reason, Kaminsky's plaintive little introduction to 'Home Cooking' became a common signal, any of us entering the steam-filled college bath-house would whistle it to see if it was taken up from behind any of the bolted partition doors" (quoted in AWJ). Eddie Condon and his Orchestra's "Home Cooking", featuring trumpet player Max Kaminsky's aforementioned intro, appears on disc two ("Oxford") along with cornet player Bix Beiderbecke, blues singer Billy Banks, clarinetist Pee Wee Russell and more. One of the standout tracks, Billie Holiday (pictured below left) singing "These Foolish Things" with Teddy Wilson and his Orchestra, was the second of Larkin's three jazz selections for Desert Island Discs. Larkin reflected on the programme that "Billie here sings them with such a passionate conviction that I think they really become poetry."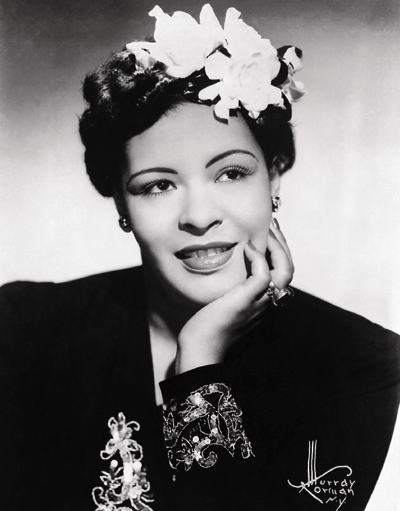 Disc three ("All What Jazz") takes in Sidney Bechet, Fats Waller, Duke Ellington and Louis Armstrong. Memorably described by Larkin as the "combined Chaucer and Shakespeare of jazz", Armstrong (pictured below right) represented something of a lifelong attachment for the poet and was considered by him to be one of the greatest artists of the last century. In a letter to Charles Montieth in 1971 he states that "Louis Armstrong was...more important than Picasso in my opinion, but certainly quite comparable." And in an earlier 1941 epistle to J B Sutton, commenting on a disc by Armstrong's Hot Five group, he writes: "For me the biggest thrill is to imagine what the other players felt like. Did they feel they were making great jazz with a Genius?" The disc includes the last of Larkin's trio of jazz selections for Desert Island Discs, Armstrong's "Dallas Blues".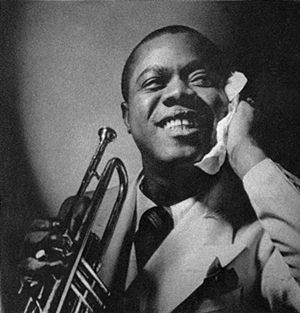 The final disc ("Minority Interest") presents some of the records that Larkin and his friends listened to at their informal, alcohol-fuelled "jazz evenings" held in Hull during the 1970s and 1980s. Including music by Earl Bostic, Eddie Condon (again) and Jimmy Witherspoon, the disc signs off with a track - "Have you Met Miss Jones?" - from the celebrated 1956 ballads session by the Art Tatum/Ben Webster Quartet. That title, of course, would have had its own resonance for Larkin: Monica Jones, an assistant lecturer in English at the University of Leicester, was his closest lover for almost 40 years.
Limning a lifelong love affair with "the righteous jazz", Larkin's Jazz simultaneously presents an introduction to some of the finest, most innovative music from the first half of the 20th century.
I can't live without jazz - Bessie Smith is so full of life and so invigorating
Explore topics
Share this article