Ladytron, SWG3, Glasgow review - synth stars show time hasn't diminished their relevance |

reviews, news & interviews
Ladytron, SWG3, Glasgow review - synth stars show time hasn't diminished their relevance
Ladytron, SWG3, Glasgow review - synth stars show time hasn't diminished their relevance
The quartet were thunderously loud and consistently danceable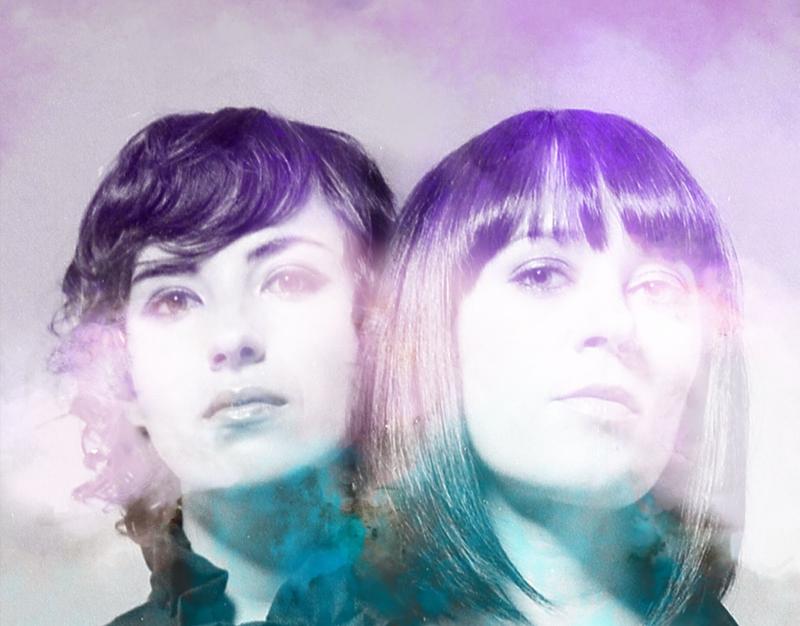 Ladytron's two vocalists remain as cool as ever
It is a sign of Ladytron's longevity and relevance that their support acts are now performers clearly inspired by the quartet. Elisabeth Elektra, here picked for opening the night in her home city, may not have the icy cool of the evening's headliners, but the lineage of her buoyantly loud electro pop was clear.
At its best, she showcased a wickedly clear groove, at worst her vocal was submerged by the live drummer pounding away behind her. However it was a lively, enjoyable start to affairs.
That noise, though, was merely a light blow compared to the hammering assault when Ladytron themselves arrived. Aided by Peter Kelly on drums and a constant wave of visuals behind them, they opened with a towering "City of Angels" from this year's Time's Arrow, and then did not let up for the following 90 minutes. It was thunderously loud and consistently danceable, to the extent one audience member's glasses went flying off his face at one point as he bopped away.
There was a warmth there too, which is perhaps not always associated with the group. Their chief vocalist Helen Marnie would glide around the stage with enough movement, from an arm thrust here to a sudden swivel there, to suggest she was relishing this return, while her comrade Mira Aroyo's vocals were delivered with bite, rising above the din. Their bandmate Daniel Hunt cut a more obscured figure, playing synths in shadows at times, before moving forwards on guitar. The chat was similarly intermittent, but when Marnie asked if anyone had Time's Arrow the response from the Glasgow crowd was enthusiastic.
That was just as well, because around half the set came from it and their previous self-titled release from 2019. Rather than looking back and playing it safe, the quartet (onstage here minus Reuben Wu) still seem to be pushing forwards, and that's understandable when the likes of "Faces", all bruising noise and pop smarts, and the lush tone of "Flight from Angkor" are among the repertoire, while from past glories a battering version of "International Deadline" and a terrific, fiery take on "Ace of Hz" were thrilling, rumbling across with as much noise as the nearby trains you could see passing by from the venue's windows.
Yet if Ladytron's best moments come when their pop sensibilities run free alongside a love for sheer noise, then their main flaw is becoming a little too wedded to that template. At times their songs could just run together, all virulent synths and so much dizzying visuals that it could have doubled as a brainwashing programme for a villain in an old time conspiracy thriller.
It became a little too repetitive, and while bringing out the acoustics would be inadvisable you did wonder if something less full on might have provided a welcome change of pace. Instead a handful of tracks, from newbies like "Misery Remember Me" to older material such as "Fighting in Built-Up Areas" became rather muddied.
However there are always familiar comforts to rely on, and the encore's blistering "Seventeen" and "Destroy Everything You Touch" delivered a pulsating finale. There was a dynamism and relevance still beating through those tunes, much like the band themselves.