James, O2 Academy, Brixton |

reviews, news & interviews
James, O2 Academy, Brixton
James, O2 Academy, Brixton
Powerful statement of intent from Tim Booth's Manchester veterans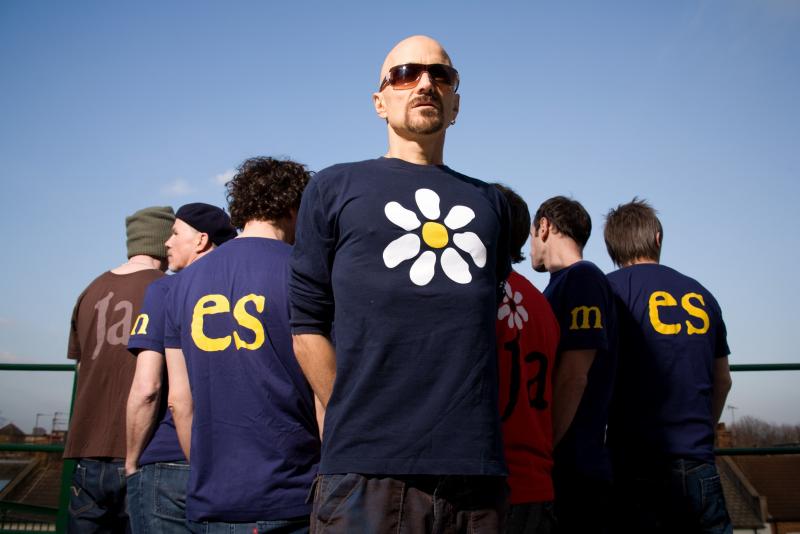 James: fresh as daisies
If one thing unites James and last night's support act, Echo & the Bunnymen, it's that they both tend to be underrated. James's big college rock songs can overshadow the true splendour of their weird, poetic and off-kilter worldview. The Bunnymen's problem is that, outside their fanbase, too many simply know them for their song "The Killing Moon", which featured in the film Donnie Darko. Last night, they didn't seem to want to do much to change that.
It was only partly their fault. They came on in front of a half-empty Academy with an atmosphere more soundcheck than gig. The way they'd lit the stage, however, was just bizarre. They had chosen only a couple of small coloured spotlights to silhouette them. The figures on stage were made all the more obscure by a ton of dry ice, and unfortunately much of the music was equally foggy. At least "The Killing Moon" was a treat. It was also one of the few songs where you could just about make out the figure of vocalist Ian McCulloch on stage.
Tonight he took the stage in a velvet jacket and a pair of grey pyjamas

James, however, aced this concert. The gig was ostensibly intended to promote a set of reissues, but there's also the promise of a new album on the way. If the band intended last night to be a statement that they're back, then it was heard loud and clear. As ever the magnetic persona of Tim Booth dominated.
Booth is one of rock's great oddballs. As a graduate of a religious cult, he also knows a thing or two about presence and personality. Tonight he took to the stage in a velvet jacket and a pair of grey pyjamas. His head was shaven, and his goatee beard made him look like a strangely benevolent Ming the Merciless.
The set comprised a mixture of best-ofs, rarities and a couple of new ones. This sense of proportion was particularly welcome as we had all been wedged sardine-like into a horribly overcrowded Academy. Too much movement would have been simply exhausting. The exuberant "Sit Down" and "Born of Frustration" were balanced by a newly arranged "She's a Star", complete with youth choir and soft instruments. "Five-O" and "Just Like Fred Astaire" remembered themselves to everyone successfully, and of the new songs "Moving On" went down the best. The more lacklustre tracks, like "English Beefcake" and "Medieval", at least served the purpose of letting an unusually thirsty crowd get to the bar.
The band were drum-tight and the sound was strong and muscular, with particular mention due for guitarist Larry Gott and trumpet player Andy Diagram, whose solos provided a number of treats. The choir, however, was barely audible.
After two hours, the evening felt like it had reached its natural end when the long-anticipated guitar riff and military drums of "Laid" arrived. It felt even more so when half a dozen women of varying ages were invited up to dance with the band. In the end, though, Tim and the boys felt they also had time for "Tomorrow". If the audience were feeling encore exhaustion they weren't showing it, and applause piled on applause.
What does this tell us about James's current prospects? The somewhat overlooked EPs The Morning After and The Night Before from 2010 showed the band providing a much subtler take on the kind of music Elbow have been finding a mass audience with. On the evidence of last night, if they manage to get a release out this year, it could win over many of those fans.
Watch James perform "Laid" live
If the band meant last night as a statement that they're back then it was heard loud and clear
rating
Explore topics
Share this article