Franz Ferdinand, OVO Hydro, Glasgow review - a homecoming with all the hits |

reviews, news & interviews
Franz Ferdinand, OVO Hydro, Glasgow review - a homecoming with all the hits
Franz Ferdinand, OVO Hydro, Glasgow review - a homecoming with all the hits
A charismatic Alex Kapranos led his band on a showy trip through the years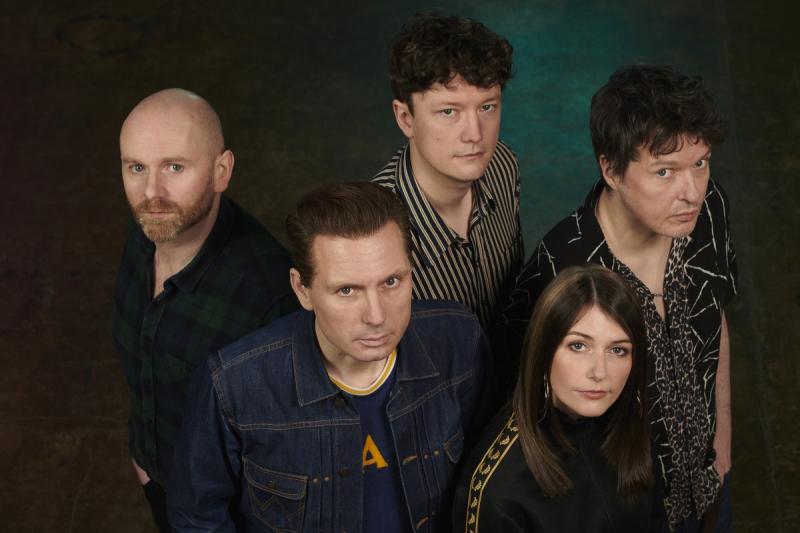 Franz Ferdinand have some new faces but familiar hits
There was something devilish about Alex Kapranos at this homecoming gig, and not simply due to the blood red shirt the Franz Ferdinand frontman was wearing. Throughout the night the singer would cajole and conduct the crowd with finger-pointing flair, as if tempting them to join him on the dark side, and when he spoke it was to demand more from the audience like a preacher zealously seeking extra funding for a mega church.
The response, inevitably, was warm and eager. The original line-up of Franz Ferdinand may have come from across Scotland, England and Germany, but they were forged in Glasgow and are therefore considered one of the city's own. Only Kapranos and the taciturn bassist Bob Hardy remain from those days, with the group expanded to a five-piece over the years, but this greatest hits touring jaunt rightfully retained a celebratory spirit.
The group's material, meanwhile, has never lost it's ability to lure you to a dancefloor, and that meant their newest track "Curious", a punk-funk blend that whipped by, could nestle alongside the indie joy of "Darts of Pleasure" without feeling out of place. The heart of the band still loves a good groove, and if this gig displayed anything it was just how successful they've been at it over the years, from the filthy glam stomp of "Do You Want To" and the rousing power pop of "Love Illumination" to a version of "Michael" soaked through with lust.
Throughout there was a showy pizzazz from Kapranos, who has rarely seemed as content playing to the gallery as he was here, while his compadres Dino Bardot and Julian Corrie eagerly leapt upon small raised platforms at the stage front to cut poses.
Hardy, by contrast, climbed his podium with the carefulness of a man traversing a crevice, but his bass lines, and the drumming of the group's newest member Audrey Tait, underpin so much of the band by providing such vibrant rhythm. That status reached a crescendo when they were joined by support bands Medicine Cabinet and Los Bitchos on added percussion for an ending of "Outsiders" that was a joyful noise.
Not everything worked quite as well, given the OVO Hydro's large confines. The loungeful pop of "Walk Away" faded away, and the psychedelic flourishes on "Lucid Dreams" were somewhat lost, which created a thought that perhaps a smaller sweatbox of a venue would have helped better. Yet those qualms only occurred rarely and when the riff of "Take Me Out" crashed in, it was arms and legs akimbo across the dancefloor.
There were little surprises here beyond the first album's "Jacqueline" emerging from storage, and nor should there have been. It was about the hits and they were delivered with flair, right through to the extended jam that concluded "This Fire", at which point Kapranos decided to join his congregation with a stage dive and accidently knocked over two girls in the process. They were fine though, and were soon up onstage to share a bow with the band themselves. It was that sort of night.