Deep Purple, NIA, Birmingham |

reviews, news & interviews
Deep Purple, NIA, Birmingham
Deep Purple, NIA, Birmingham
Too many solos, not enough volume, but metal gurus can still do it
Wednesday, 16 October 2013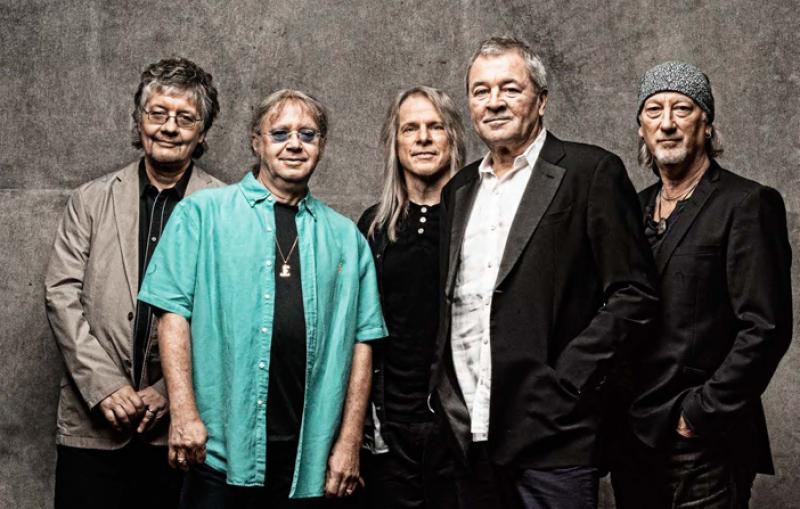 No longer go up to 11: Deep Purple
Read anything about rock music in the Seventies - about British hard rock music in particular - and three bands are pushed forward as titans: Black Sabbath, Led Zeppelin and Deep Purple. However, while both Black Sabbath and Led Zeppelin have gone on to receive widespread critical acclaim and massive sales since their glory days, Deep Purple have assumed the position of a guilty pleasure – at best.
How is it that the band who produced songs such as "Black Night", "Highway Star" and "Smoke on the Water" have not been subject to a whole Friday night's coverage on BBC Four?
The line-up fronted by Ian Gillan between 1969 and 1973 (the same years that Iggy and the Stooges had their first go-round) is generally regarded as the band's purple patch. However, it was only in existence for a very small part of the 35 years or so that Deep Purple have been in action, and only released three decent studio albums. Yet, as Gillan has been permanently back behind the microphone since 1992 (and on and off since 1984), it's this period that provides most of the highlights of Purple's set tonight. Even now, these songs have enough about them to get a fair number of the elderly rockers that make up the band's primary fan base off their chairs and on their feet - even if the volume was so low that those with hearing aids were at an advantage. No longer can Deep Purple claim to be "the globe's loudest band", as they were hailed in the Guinness Book of World Records in 1975. Now you could easily have had a conversation when you were within five metres of the stage.
Gillan may have spent more time off the stage than on it
The newer material, including a fair slice from their current album, Now What?!, is a great deal better than might be expected, but it just isn't in the same league as when we welcome the likes of "Space Truckin'" from 1972's Machine Head, a song and album regarded as prototypes for the genre of heavy metal itself, or the steroid blues-pop of "Strange Kind of Woman" from its predecessor. However, the songs themselves are leagues more refreshing than the seemingly never-ending solos (yes, there was even a bass solo during the encore) that made up a considerable part of the show and meant that Gillan may have spent more time off the stage than on it.

Seeing Deep Purple in the same week I was introduced to hard rock's latest young Turks, Deap Vally, made me wonder if they might seem washed up after all these years. No fear of that. Deep Purple are not ready to be put out to grass yet. That said, they might consider calming down with the excessive noodling and playing more of their fine back catalogue. It's not like they're short of material.
No longer can Deep Purple claim to be the globe's loudest band
rating
Explore topics
Share this article