CD: The Waterboys - Modern Blues |

reviews, news & interviews
CD: The Waterboys - Modern Blues
CD: The Waterboys - Modern Blues
Mike Scott's crew bring some psychedelic soul to the Big Music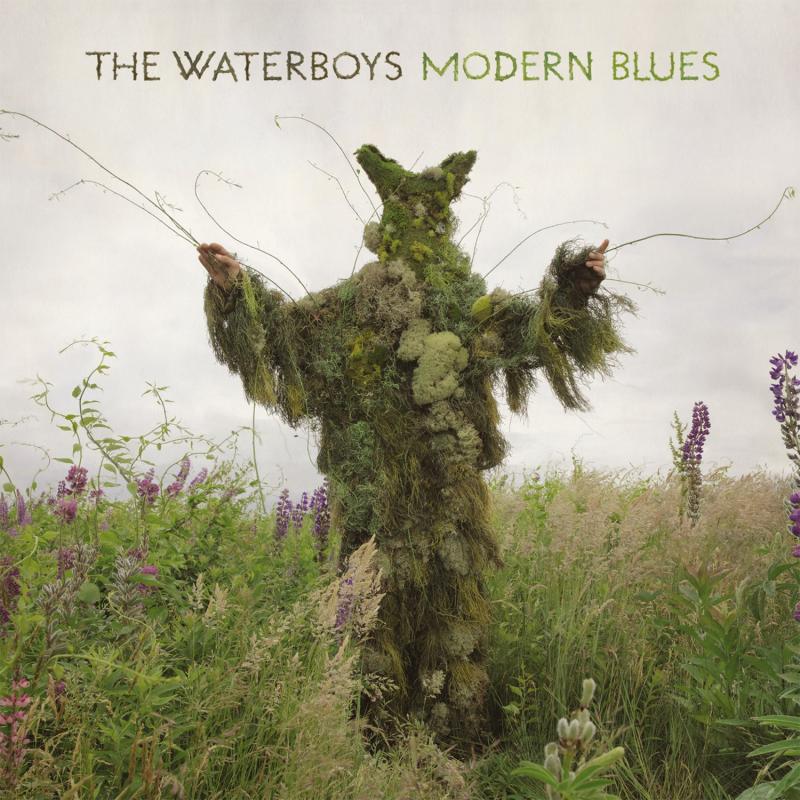 The Waterboys - Cheese-free anthems
The Waterboys' lynchpin, singer, guitarist and main song-writer, Mike Scott clearly has no interest in pretending that he's still a young man. Modern Blues, the band's first set of new material following 2013's 25th anniversary celebration of Fisherman's Blues, is a mature album of tunes that contemplate the world from a distinctly middle-aged perspective with all its attendant regret, nostalgia and more than a dash of hope for the future.
Scott's singing freely references the likes of Sun Ra, Charlie Parker, Miles Davis and Elvis. There's even a sample of a Jack Kerouac monologue from
On the Road
and there's certainly no Nick Cave-like mention of Miley Cyrus. In fact, "Middle-aged Blues" might have been a more accurate title for this set of tunes.
Alongside old hands, Scott, multi-instrumentalist Steve Wickham and drummer Ralph Salmins, Modern Blues sees the band's ever-changing line-up welcome aboard keyboardist "Brother" Paul Brown and legendary Muscle Shoals bassist David Hood. This is a stroke of genius that brings plenty of psychedelic soul touches to the Waterboys' usual gumbo of Celtic folk, gospel, country and rock – particularly on "Rosalind (You Married the Wrong Guy)", recent single "November Tale" and the glorious finale that is "Long Strange Golden Road".
Other highlights include the rousing "Destinies Entwined" and an anthem for disco dads everywhere, "Still a Freak", as well as a sweet celebration of long-term relationships, "Beautiful Now". It isn't all gold though and Scott does drop the ball on "The Girl Who Slept for Scotland", which wanders far too close to Chris Rea territory for comfort. But given that this is the Waterboys' tenth album since 1983's self-titled debut, Modern Blues suggests that growing older is nothing to be feared by a songwriter of Mike Scott's calibre and a band that can avoid cheesiness while delivering anthemic songs that could fill any room.
Overleaf: listen to "Destinies Entwined"
A mature album of tunes that contemplate the world from a distinctly middle-aged perspective
rating
Share this article