CD: Tonbruket - Masters of Fog |

reviews, news & interviews
CD: Tonbruket - Masters of Fog
CD: Tonbruket - Masters of Fog
Swedish quartet celebrates 10 years with fifth jazz-rock fusion album
Monday, 30 September 2019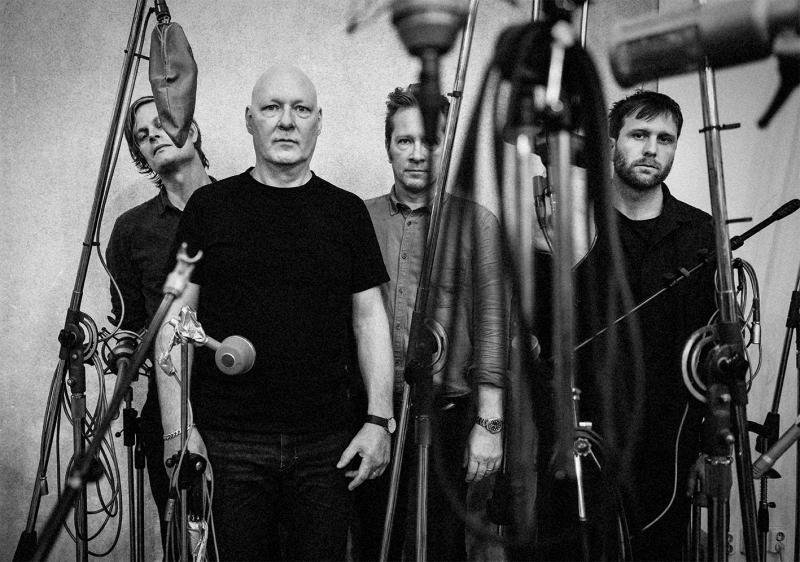 Dan Berglund (second from left) and Tonbruket
Bassist Dan Berglund was a founding member of the highly influential euro-jazz Esbjörn Svensson Trio (e.s.t.) until the accidental death of Svensson, while diving, in 2008. The first Tonbruket album appeared the following year, with Berglund joined by guitarist and multi-instrumentalist Johan Lindström, keyboardist Martin Hederos and drummer Andreas Werlin, the music stretching into prog-rock territory, some distance away from e.s.t.'s supple euro-jazz dynamics.
Since then, four further albums have come, including last year's live set, Live Salvation, with each musician bringing their disparate influences from jazz, rock, psych and prog to the fore. Their fifth, Masters of Fog, continues that focus on fusing disparate elements with genre-bending musical explorations that traverse jazz, progressive rock, Americana, psychedelia, North African music, ambient trance and avant-garde pop.
On the best tracks, there's the sense of Nineties Pink Floyd jamming with late Seventies Harmonia, the ambient Kosmische masters that featured Cluster's Hans-Joachim Roedelius and Dieter Moebius, and Neu! guitarist Michael Rother. Let's call it Euro-prog-psych-jazz rock, then. Lengthy opener "Dating" is languid, all slide guitar, sleek bass lines and soporific drums, while "AM/FM" resonates to a funky bass drum and electric keyboard riff and fuzz guitar. Piano-led "The Enders" again straddles that languid Floyd/Harmonia vibe, while the likes of "Wheel No 5" is a juddering, stop-start slab of rock riffery that opens up the doors to an angular, full-band workout.
While it's all some way from the improvisatory, extended jazz explorations of e.s.t – for contrast, ACT has also just released a fine double live set from Gothenberg in 2001, a performance the late Esbjörn Svensson considered as one of their best – there's a different kind of logic at play in Tonbruket's fusions, nicely exemplified in the addictive acoustic guitar riff that drives the atonal "The Barn" with its sweep of Middle Eastern-style strings unsettling the flow, or the fuzzy atonality of the closing Pavlova Murders.
On the best tracks, there's the sense of Nineties Pink Floyd jamming with late Seventies Harmonia
rating
Share this article