CD: Sunn O))) - Kannon |

reviews, news & interviews
CD: Sunn O))) - Kannon
CD: Sunn O))) - Kannon
Ambient metalheads drop the collaborators and lay down some raw and doomy soundscapes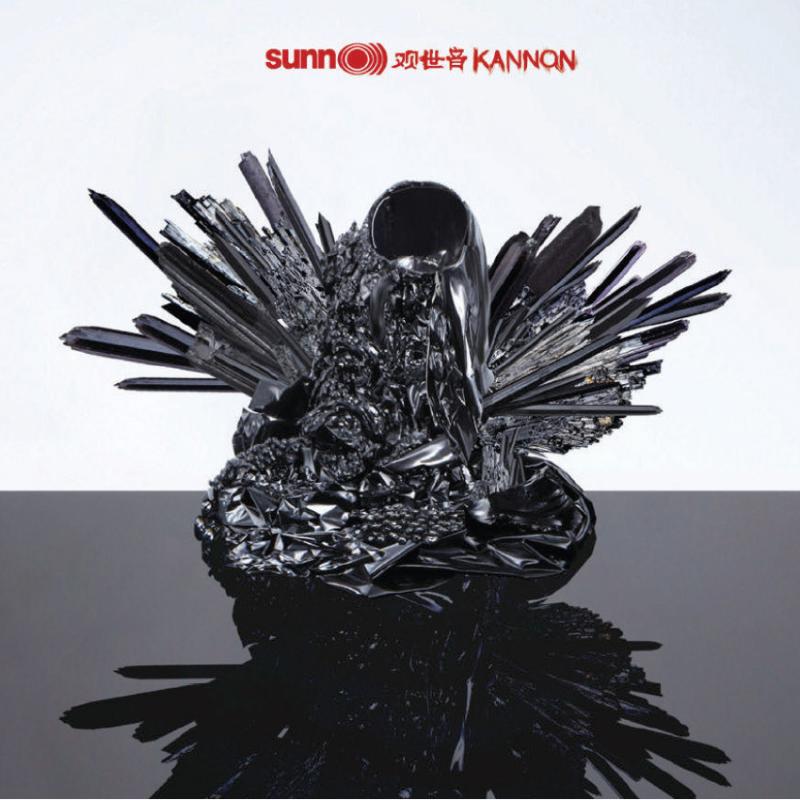 Kannon: very, very heavy
Kannon, Sunn O)))'s (pronounced "sun") first non-collaborative album since 2009's epic Monoliths and Dimensions, is a doomy triptych that will make long-term fans of the American band very happy indeed.
Taking inspiration from the Buddhist Guanyin Bodhisattva "perceiving the cries of the world", walls of distorted guitars played very, very slowly provide a cosmic and crushingly heavy groove that suggests that Stephen O'Malley and Greg Anderson are still very much on top of the drone metal game after their recent, more avant-garde collaborations with Ulver and Scott Walker and almost 20 years since their debut release.
"Kannon 1" is a slow and beatless apocalyptic soundscape of heavily distorted electric guitar and bass with half-heard demonic vocals from Attila Csihar that sound like a very old door on rusty hinges being forced open. Soaked in reverb, it is quite a statement of intent and its immersive drone comes in waves to produce a sludgy and bleak enveloping atmosphere. "Kannon 2" adds feedback and dissonant guitar sounds that bring to mind Hendrix's infamous take on "The Star-Spangled Banner" to plainsong flavoured incantations. "Kannon 3" is a menacing ambient drone – flavoured with shimmering bursts of off-kilter guitar and sporadic howls from the deep as portentous tones and textures weave in and out of the mammoth glacial whole. "Kannon 3" may occasionally hint at Sunn O)))'s 2013 Terrestrials collaboration with Ulver, but generally these tunes hark back to the more raw feel of Monoliths and Dimensions and the magnificent Black One album.
Kannon will thrill anyone looking for doom-metal riffs doused in Mogadon and played at extreme volume. It is only to be hoped that Sunn O))) will be donning their monks' cowls and lugging their dry ice machines over to the UK before long, because on this evidence they are still one of the heaviest yet truly engaging bands around.
Kannon will thrill anyone looking for doom-metal riffs doused in Mogadon and played at extreme volume
rating
Explore topics
Share this article