CD: Sum 41 - Order In Decline |

reviews, news & interviews
CD: Sum 41 - Order In Decline
CD: Sum 41 - Order In Decline
Big guitars and high drama from the punk-ish Canadians but no soul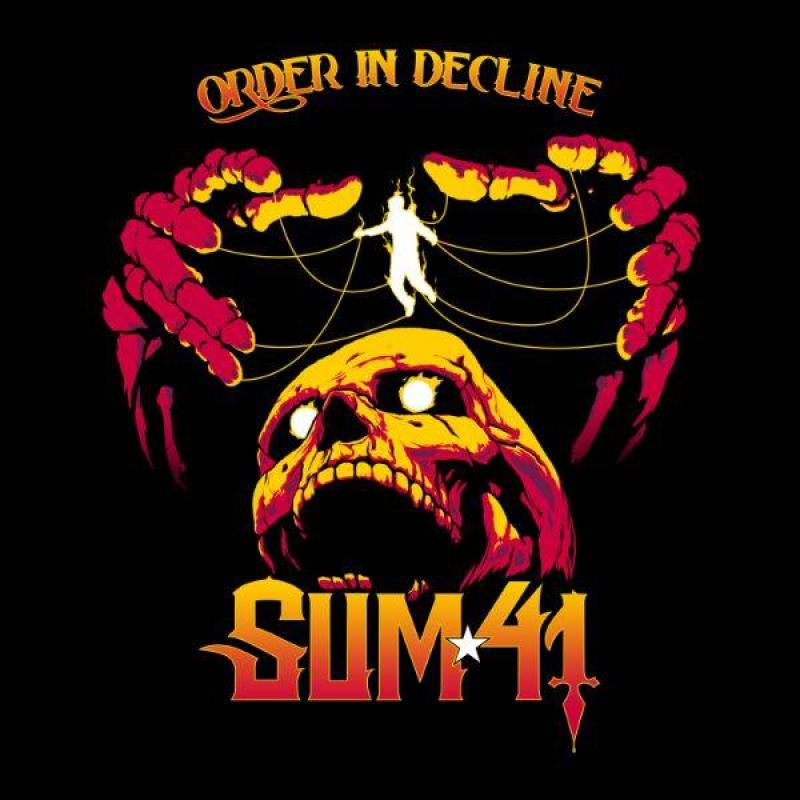 'Order in Decline': white bread
Sum 41 were one of those light-weight punk-ish bands in unfeasibly large pairs of shorts that washed up in the wake of Green Day's early success in the mid-90s. They soon became the acceptable face and sound of punk, sold millions of albums and picked up armfuls of awards, and even played a role in the rehabilitation of Iggy Pop's career, by accompanying him on 2003's Skull Ring album.
On returning home from their last, three-year world tour for 13 Voices, instead of doing the smart thing and taking a break, band frontman Deryck Whibley sat down and wrote Order In Decline in less than a month. Anyone hoping for a radical change in direction or even splashes of colour from the countries that Sum 41 had visited prior to Whibley's monster writing session, however, is going to be sorely disappointed. As with most of their previous work, Order in Decline is characterised by big guitars, an overly sleek production and vapid lyrics sung in a melodic nasal whine with a bit of autotune assistance.
The bombastic opener "Turning Away" sets the album's tone, with anything raw, edgy or even just non-middle-of-the-road expunged, and a flashy, vacuous guitar solo inserted towards the end. "Heads Will Roll" is more promising, but the slightly raw introduction soon gives way to excessive polish and the somewhat unconvincing refrain of "You don't want to make me lose my shit, 'cause heads will roll". There are even a couple of power ballads in "Catching Fire" and the overwrought "Never There".
Towards the final straight, Sum 41 partially redeem themselves with the metal power-chords and driving thump of "Eat You Alive" and the speedy and sharp "The People vs…". But it's too little, too late and while they do seem to have their hearts in the right place, that really doesn't excuse anything as artistically white bread as Order in Decline.
Big guitars, an overly sleek production and vapid lyrics sung in a melodic nasal whine with a bit of autotune assistance
rating
Share this article