CD: Slaves - Acts of Fear And Love |

reviews, news & interviews
CD: Slaves - Acts of Fear And Love
CD: Slaves - Acts of Fear And Love
Kentish punks tread water with their third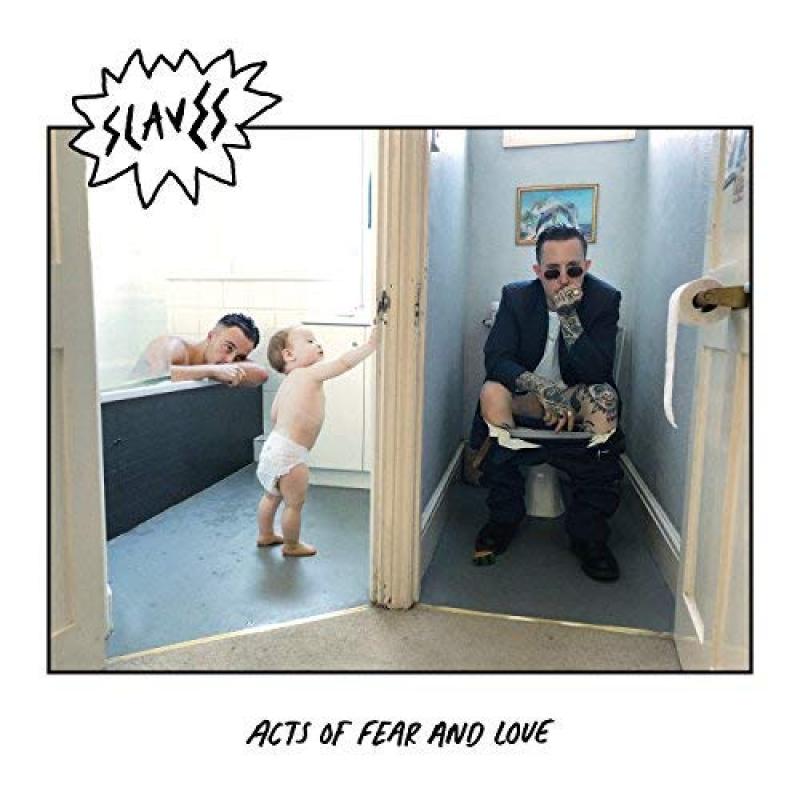 Slaves' third goes back to the punk ghetto
When Kentish hardcore punk two-piece, Slaves emerged with their debut album, Are You Satisfied?, they caused quite a stir with lairy tunes of austerity Britain like "The Hunter", "Sockets" and the magnificent "Hey".
Since the heady days of 2015, however, they seem to have been somewhat stuck in the musical doldrums, in need of something to reinvigorate their sound. 2016's follow-up album,
Take Control
, had great tunes like "Rich Man" and "Consume Or Be Consumed" but proved to be a set to cherry pick rather than cherish. And so, it continues to be with
Acts Of Fear And Love
.
Isaac Holman's Ian Dury-cum-Madness-flavoured lyrics of social observation married to Laurie Vincent's spikey punk rock guitar and a pounding beat still provide the meat of Slaves' sound, and on tunes like "Artificial Intelligence" and "Bugs", it's pretty thrilling stuff. But there's still a feeling that the duo they might consider bringing others into the fold to freshen things up.
That said, lyrically Slaves have plenty to say on Acts Of Fear And Love. "Daddy" is an entertaining tale of a man in a mid-life crisis, trying out "things he wished he did back when he was a kid" and "Magnolia" is a call to stop following the herd and do your own thing. "The Lives They Wish They Had" takes a swipe at people who spend their time projecting a somewhat "enhanced" life on social media. However, while their tales are sharp, Slaves' performance frequently apes Sham 69's Chas and Dave-style punk rather than anything with a real sense of menace.
On previous album, Take Control, Slaves looked like they might be opening themselves up a bit and even managed to get former Beastie Boy Mike D involved. However, Acts Of Fear And Love sees them back in the punk ghetto. It just has to be hoped that they'll be brave enough to add to their sonic pallet next time around.
While their tales are sharp, Slaves' performance frequently apes Sham 69's Chas and Dave-style punk
rating
Share this article