CD: The Script - Sunsets & Full Moons |

reviews, news & interviews
CD: The Script - Sunsets & Full Moons
CD: The Script - Sunsets & Full Moons
Bombastic, saccharine-soaked vulnerability-pop from Irish superstar band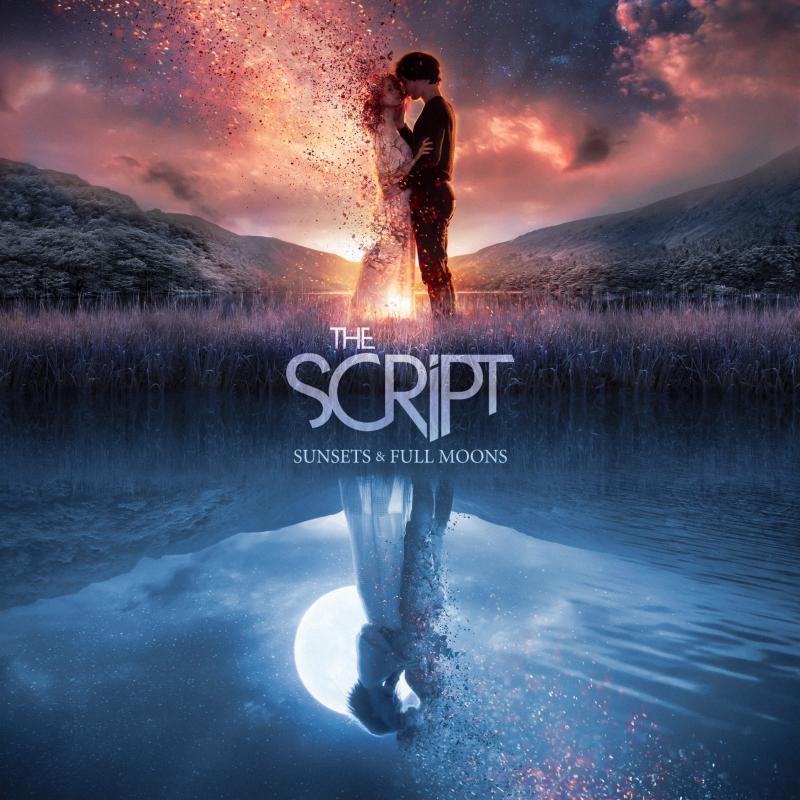 Candied kisses
Massively successful Irish trio The Script could, loosely speaking, be called a rock band. But they aren't really, are they? Their sixth album is an indictment of the kind of music they play.
It's packed with over-produced post-Coldplay anthem-
pop
featuring lyrics calibrated for a generation gnawed by social media anxiety. Listening to it is an edgeless, squeaky clean experience. The buzz, if there is one, is all sugar rush and no sharp edges. Who could have known a quarter century ago that a key genetic ancestor of 21
st
century "rock" would be the Benidorm-friendly Euro-cheese of Haddaway, Dr Alban and the like.
Future generations will listen to this and wonder, "Did young people really need their music to offer such relentless and crassly stated emotional support?" For there's little poetry here, no sense of humour, no wit or nuance. Instead, Sunsets & Full Moons offers gigantic, empty, stomping, self-empowerment batons that whack the listener over the head until they feel better, while waterboarding them in EDM-tinted slushies.
"How can you love if you don't love yourself?" asks one song (as well as adding, "Every night is the dawn of a new day/You don't lose if you learn from your mistakes"). This is just the tip of a vast iceberg of triteness. One song is even called "Hurt People Hurt People". And all of it is delivered in that breathy quiver which, post-Ed Sheeran, is keeping pace with falsetto voice-breaking as the default setting for "vulnerability".
The Script are massive, their albums huge, and there's no reason to think this one will be any different. It was created in response to deep upset in singer Danny O'Donoghue's life, apparently, which this review in no way seeks to belittle. However, as a half hour listening experience it feels like a trip to a giant, garishly lit shopping mall.
Below: Watch the video for "The Last Time" by The Script
Offers gigantic, empty, stomping, self-empowerment batons that whack the listener over the head until they feel better
rating
Share this article