CD: Ry Cooder - Election Special |

reviews, news & interviews
CD: Ry Cooder - Election Special
CD: Ry Cooder - Election Special
Ornery old coot nails his colours to the mast in election year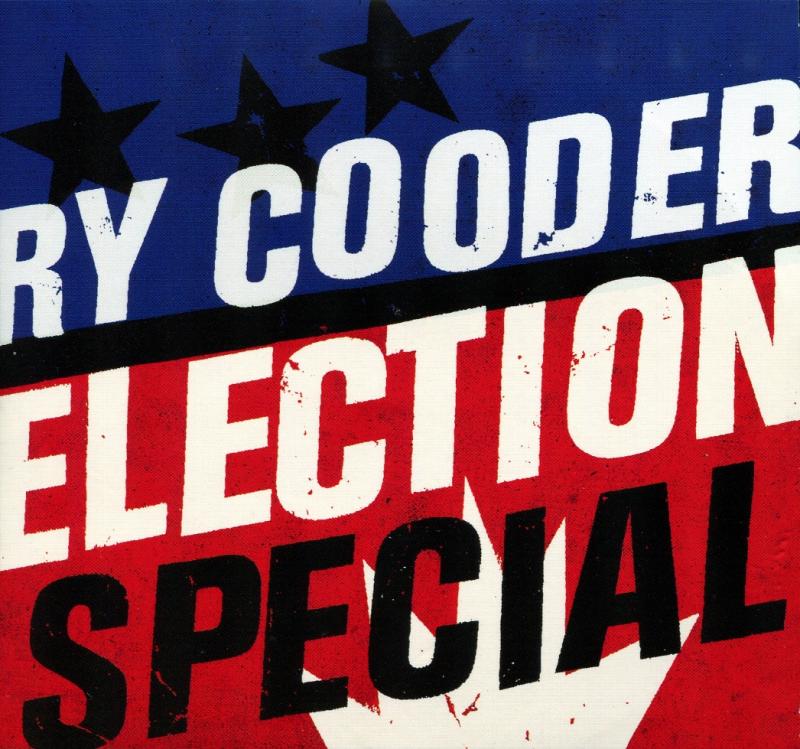 Righteous liberal-left anger: Ry Cooder places his vote
Ry Cooder is an unpredictable quantity. He's a prickly, opinionated old coot who doesn't seem the type to pass a night in the pub with. He'd probably not get your jokes and moan about the Rolling Stones nicking his songs. His musical output is equally tricksy.
For every fab film soundtrack (
Paris, Texas
,
Southern Comfort
,
The Long Riders
) or Buena Vista Social Club, there's some less loveable tangential whim, such as his
Buddy
concept album, about a cat and a toad.
However, there's little doubt Keith Richards did find a golden seam of new songwriting via Cooder in the early Seventies, or that Cooder is an extraordinary guitarist with a broad musical vision. Even better, his latest album protests directly and angrily at the state of US politics. In tone it's a sequel to Neil Young's anti-Bush Living with War album. Cooder, over raw blues, lays out his righteous liberal-left anger in songs such as the self-explanatory "Mutt Romney Blues" and the excellent anti-Tea Party sneer of "Going to Tampa". It's less riveting when he amps up the blues-rock aspect, as on "The Wall Street Part of Town", but wins out when he pares back to raw blues, such as the Spartan, spooked "Cold Cold Feeling", which imagines a beleaguered Obama pacing the Oval Office at night. Woody Guthrie is also a reference pount – the anti-war "The 90 and the 9" is full of folky ire.
The album closes with a direct plea to "get your hands off my Bill of Rights" which has something of Young's "Rockin' in the Free World" about it. Musically it's not brilliant but, by the time the listener reaches it, Cooder's well-directed fury, observational smarts and passionate upset at the state of his country have done their work. It would be a great thing if more and younger artists were making music like this.
It would be a great thing if more and younger artists were making music like this
rating
Explore topics
Share this article