CD: Roy Harper - Man & Myth |

reviews, news & interviews
CD: Roy Harper - Man & Myth
CD: Roy Harper - Man & Myth
Heady comeback from the seemingly eternal British singer-songwriter
Monday, 23 September 2013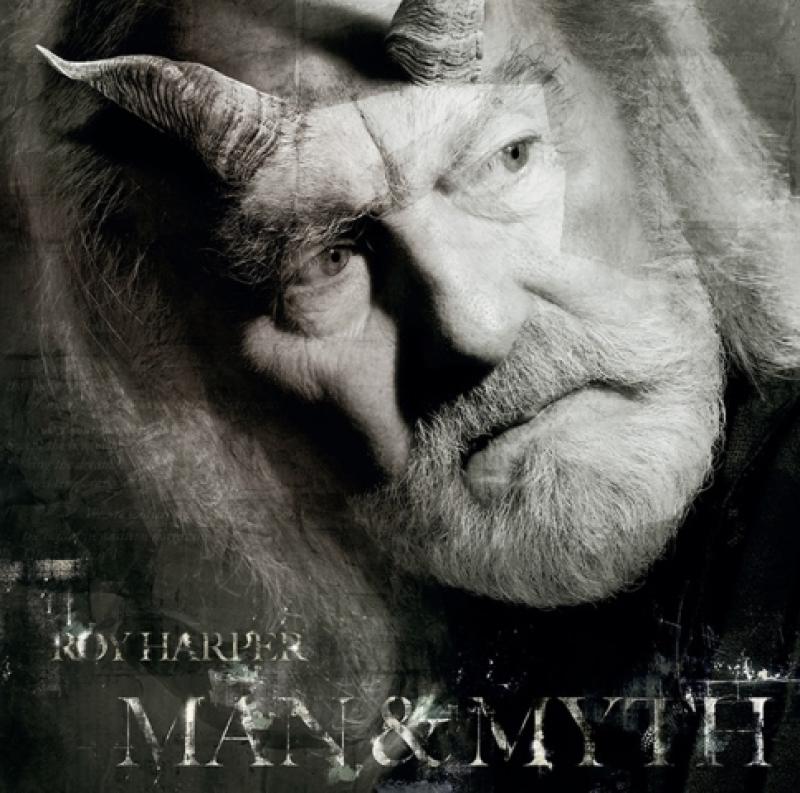 Roy Harper's 'Man & Myth': a career highlight
If it seems mythical that a singer-songwriter in his early seventies has made an album this vital yet so timeless, then it's worth pondering that Man & Myth is Roy Harper's first for 13 years. In 2011, he celebrated his 70th birthday on stage but in the decade before his profile had been low, with time in his Irish home seemingly filled by anything that wasn't creating new music.
It might be making up for lost time, but
Man & Myth's
23-minute closing epic "Heaven Is Here"/"The Exile" is a career highlight. With 20 albums behind him (depending how it's counted), the first of which came in 1966, that's some feat. Led Zeppelin's 1970 endorsement "Hats Off to (Roy) Harper" remains as spot-on as it was then.
Although seamless, the arresting Man & Myth is actually where two paths meet. The first, and the impetus for the album, were sessions recorded in Los Angeles with current leading light of West Coast rock Jonathan Wilson. The second is a brace of more acoustic-inclined songs completed in Ireland which muse on the passing of time and tricks it plays. There are no appearances from long-term supporters Jimmy Page or Dave Gilmour, or even Joanna Newsom, but there are slabs of fearsome Neil Young-esque guitar from Pete Townshend on "Cloud Cuckooland" – an excoriation of empty celebrity and corporations. Even this doesn't distract. Harper's voice is so strong it fuses it all into an indivisible whole.
The myth in the title is not (necessarily) Harper's undimmed creativity, but the Greek legend-inspired "Heaven Is Here"/"The Exile", an aromatic suite where destiny, endings, loneliness and nostalgia propel a musical fever dream taking in North African rhythms, exotic tunings, abstract choral vocals, sinuously psychedelic lead guitar and a dense, mystical atmosphere. "Life is eternal, death is eternal," he sings. Judging by Man & Myth, so is Roy Harper.
Overleaf: Watch Roy Harper's fantastically incongruous appearance on BBC Breakfast at the time of his 70th birthday in 2011
Led Zeppelin's 1970 endorsement 'Hats Off to (Roy) Harper' remains spot-on
rating
Explore topics
Share this article