CD: Mary Ocher - The West Against the People |

reviews, news & interviews
CD: Mary Ocher - The West Against the People
CD: Mary Ocher - The West Against the People
Berlin-based avant-pop songwriter has enough pop to balance the avant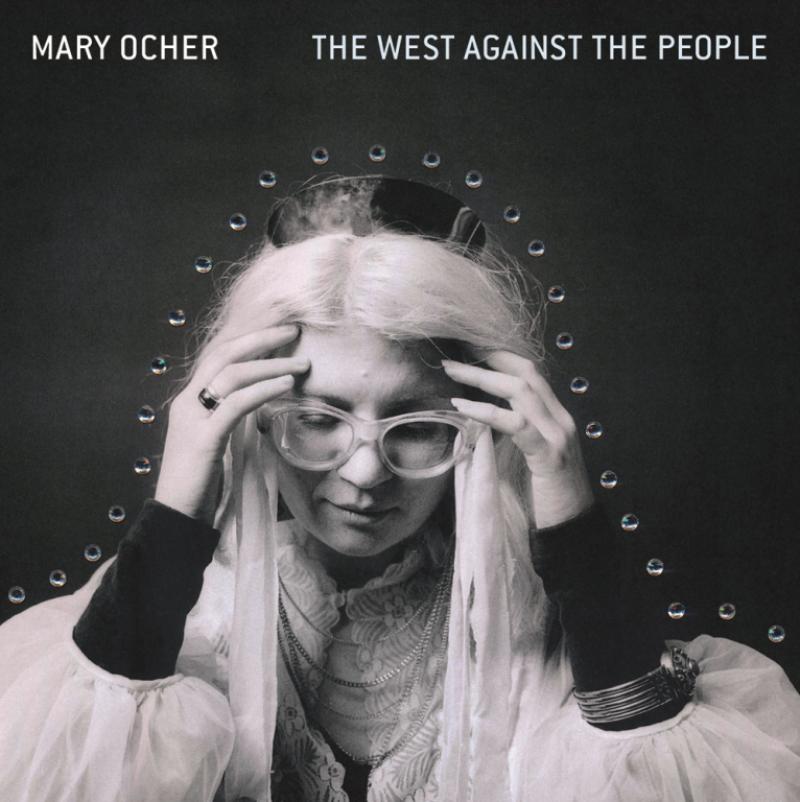 Mary Ocher will take you to some peculiar places
OK, the title could be offputting, suggesting as it does the crassest of adversarial politics. But this record is something far deeper, far subtler and far more enjoyable than that. Yes, the Russia-born, Israel-raised, Berlin-based singer-songwriter Mariya aka Mary Ocher things to say about authoritarianism, xenophobia, and gender and sexual politics – but there is so much more to her expression.
This record is produced by Hans Joachim Irmler of Krautrock and international psychedelic scene mainstays Faust, and features a variety of other German legends including long-standing electro-provocateur Felix Kubin, and though she is very significantly younger, Ocher operates very happily alongside these underground legends, and lets none of them dominate her record.
Here you can hear ambient vocal drones, loose funk, subtle electronic manipulations and synth riffs that hint at Berlin's long-standing techno scene, and disintegrations into random noise. You can hear, too, vocal repetitions that seem like rituals designed to tear down the structures of society, or maybe to hypnotise you into dismantling your own presuppositions.
But none of this is avant-garde pissing about for its own sake: Ocher's songwriting and personality dominate whatever the musical texture, and hold the whole together effortlessly. No matter how weird or ideological it gets, each individual song has its own structure, and so does the album. It will definitely take you to some peculiar places, but The West Against the People will also leave you feeling unexpectedly satisfied, and with a whole bunch of hooks echoing through your brain along with the strange thoughts.
Ocher's songwriting and personality dominate whatever the musical texture
rating
Explore topics
Share this article