CD: La Féline - Triomphe |

reviews, news & interviews
CD: La Féline - Triomphe
CD: La Féline - Triomphe
A too-methodical approach weakens the impact of classy French pop album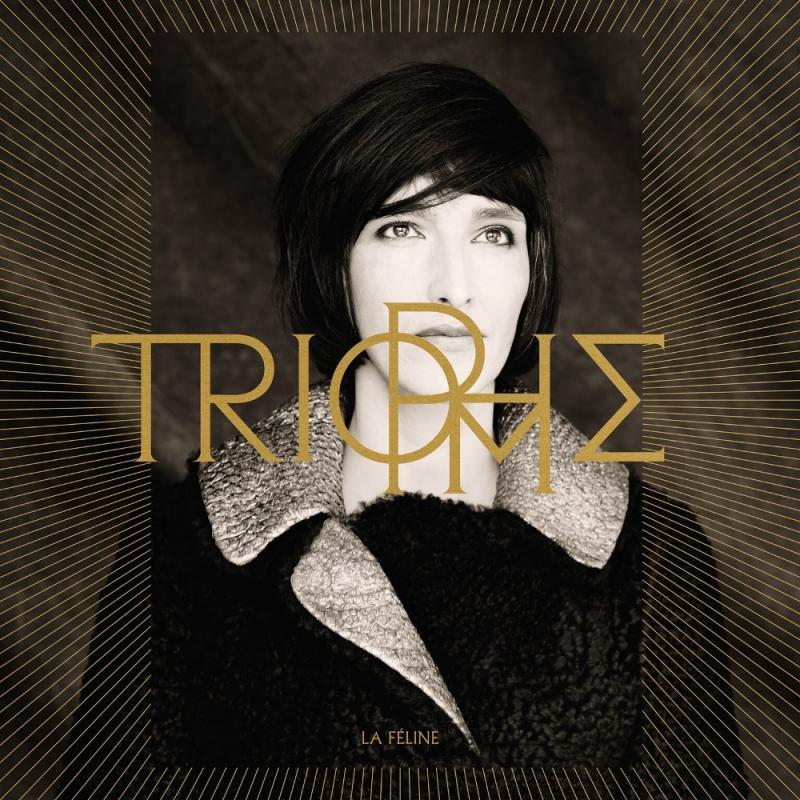 La Féline's 'Triomphe': thoroughly agreeable
As a prime example of high-end Gallic art-pop, Triomphe pushes the right buttons. The mid-tempo opening cut "Senga" sets the tone. A motorik rhythm and a shuffling counterpoint are complemented by bubbling bass guitar, insistent single note guitar lines and subtle keyboard stabs. The French-language vocal line is hooky, minor key and delivered in close-miked yet distant voice. It exudes class. Krautrock and Air are in there. A smidge of Stereolab too. As is – with the way the song builds and builds – a suggestion of stadium-rock dynamics.
It's the same throughout Triomphe, where a sense of reflectiveness and resignation in the melody lines is teamed with finely tuned instrumental arrangements. Perhaps unsurprisingly, the descending structure, Mogadon-paced drums and brooding atmosphere of "Trophée" evoke Serge Gainsbourg's Histoire de Melody Nelson. The opening bars of "Sépares" nod to Lee Hazlewood. Triomphe is a knowing album.
While also thoroughly agreeable, Triomphe – issued in the UK exactly a year after its French release – is overly deliberate and would have benefitted from some surprises. When Algerian-sounding wind instruments arrive on sixth track "La femme du kioske sur l'eau" it's as if they were plucked from a style sheet rather than providing evidence of spontaneity.
La Féline used to be a trio but now, for the third album under the name, it is the vehicle of Agnès Gayraud alone. A doctor of philosophy and music journalist, she writes for the French newspaper Libération, has a lengthy academic bibliography and has lectured at California's Stanford University.
In 2016 she published an academic paper titled Are There Any Skills Required to Listen to Pop Music? A crux issue for the article was getting to grips with the concept of "structural listening". Whether or not the album is listened to "structurally" and despite the distracting meticulousness, Triomphe and its terrific highlight "Sépares" mark Gayraud as a pop auteur worth watching.
Overleaf: Watch the video for "Sépares" from La Féline's Triomphe
'Triomphe' marks Agnès Gayraud as a pop auteur worth watching
rating
Explore topics
Share this article