CD: Kacey Musgraves - A Very Kacey Christmas |

reviews, news & interviews
CD: Kacey Musgraves - A Very Kacey Christmas
CD: Kacey Musgraves - A Very Kacey Christmas
Childlike Christmas wonder from country star - but it's a hard pass on the cookies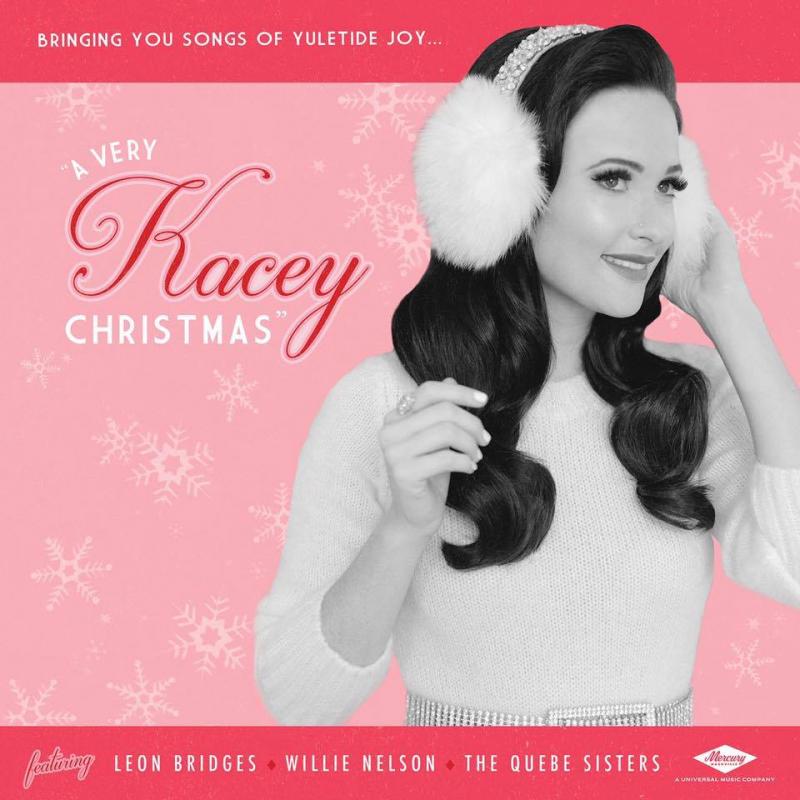 Kacey Musgraves: vintage holiday fun with a side of Willie
Slade. McCartney. Jona Lewie. There's a reason that every festive compilation album released since the mid-90s has featured exactly the same songs: the human race has lost the ability to write a Christmas-themed track that is just the right combination of schmaltz and saccharine to become an instant Mariah Carey-level classic.
It's not for lack of trying: almost every Christmas cash-in that arrives with us at theartsdesk includes at least one, usually more, self-penned number amongst the usual selection of classic covers. Sometimes, they come close to working (although I confess to having not played that Kelly Clarkson album since). But sometimes they're "A Willie Nice Christmas", with "Willie" used an adjective to mean best enjoyed with Mr Nelson's favourite herb.
The Texan swing and hazy Hawaiian elements don't really translate I am an unashamed fan of Kacey Musgraves, the Texan country singer whose lyrics have often pushed the boundaries of that notoriously most conservative of genres. But I could have gone the rest of my life without hearing her offer to bake "special cookies" for Santa in a duet with the Grey-Headed Stranger.
A Very Kacey Christmas starts strongly enough, even if the USP of her "Have Yourself A Merry Little Christmas" is a slightly incongruous flamenco vibe. Fiddlers The Quebe Sisters join her for a relatively faithful "Let It Snow", while Musgraves' take on Alvin and the Chipmunks' "Christmas Don't Be Late" - the last cover before the Willie Nelson monstrosity - maintains plenty of the vintage holiday fun of the original despite ditching the silly voices. But the Texan swing and hazy Hawaiian elements Musgraves brings to her versions of "Mele Kalikimaka" and "Feliz Navidad" don't really translate for listeners on this side of the Atlantic, dreaming of a wet Christmas.
There's not a trace of irony in Musgraves' performances: her Chipmunks cover and her take on the 50s novelty "I Want a Hippopotamus For Christmas" are charming and joyous, although it's a little unclear if her "Rudolph The Red-Nosed Reindeer" kiddy backing singers are flesh and blood or sophisticated sound effects. And "Christmas Makes Me Cry", a sentimental original, is a sweet, if ultimately forgettable, contribution to the festive canon. Those cookies, though? I think I'll pass.
Below: Hear Kacey Musgraves' take on "Feliz Navidad"
There's not a trace of irony in Musgraves' performances
rating
Share this article