CD: Jon Boden - Afterglow |

reviews, news & interviews
CD: Jon Boden - Afterglow
CD: Jon Boden - Afterglow
Solo effort from Bellowhead frontman pictures a bleak vision of the future
Monday, 25 September 2017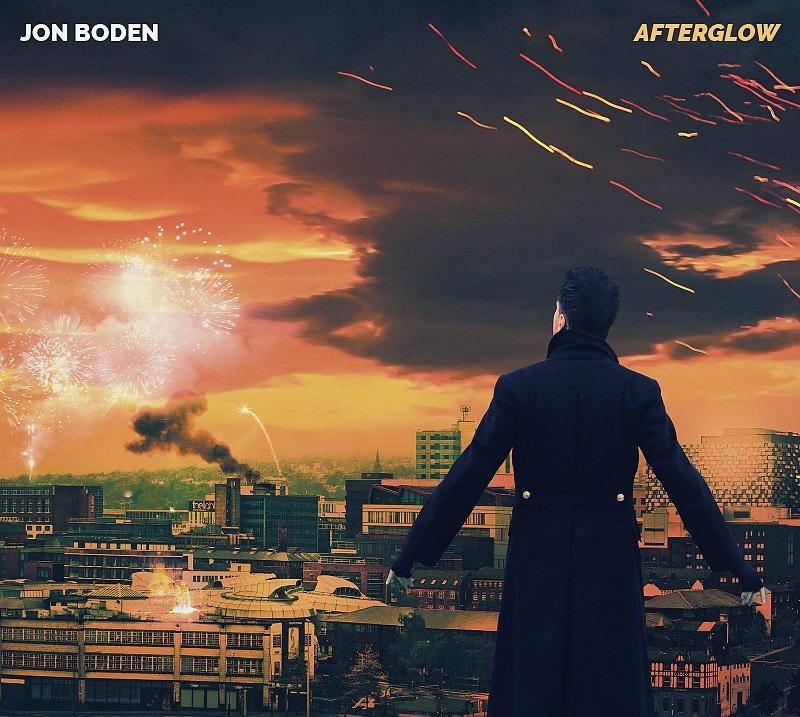 Afterglow: dystopian
The main man of folk big band Bellowhead steps out solo with a companion piece to his 2009 outing Songs from the Floodplain.
Where that album was essentially rural, the new one is altogether more urban, Boden describing it as a story of "two star-crossed lovers trying to find each other amongst a backdrop of decaying buildings, burning oil drums, home-made fireworks, tribal rioting and Bacchanalian revelry".
Once again we are in a dystopian near-future, a world transformed by global warming though less bleak than the apocalyptic vision conjured up in prose by Cormac McCarthy, over whose Pulitzer Prize-winning The Road Boden cried. As rats run down the street, Boden is searching for "a neon guiding star" and he sounds at times eerily like David Bowie. Even the cover is somehow Bowiesque, sort of Low meets Ziggy.
"Take my hand, close your eyes, we'll go running through the burning streets… We'll find a place to hide," Boden sings in "Burning Streets", "Leave the world we know, let's be bold let's go". And they do, the jagged rhythms and discords giving way in "Yellow Lights" to a cushion of lush strings and oboe counterpoint over acoustic bass as the lovers hunker down "while the world outside goes up in flames". The song's tonality resolves fully only in the final bars, which give way to birdsong (the dawn chorus) and segues in to "Aubade" in which electric guitar and concertina combine with fiddles to take us back to more familiar folk-rock territory.
Music consistently trumps lyrics and the textures vary pleasingly throughout, each song occupying its own sound world – the acoustic guitars and pentatonic string arrangements in "Bee Sting" (which closes with an owl's hoot) are a highlight. Musicians on Afterglow include Bellowhead compadres Sam Sweeney on drums and Paul Sartin and oboe and fiddle, as well as bassist Ben Nicholls who has played with Martin Carthy and Seth Lakeman). Boden himself plays guitar, piano and concertina.
Music consistently trumps lyrics and the textures vary pleasingly throughout
rating
Share this article