CD: John Hiatt - Dirty Jeans and Mudslide Hymns |

reviews, news & interviews
CD: John Hiatt - Dirty Jeans and Mudslide Hymns
CD: John Hiatt - Dirty Jeans and Mudslide Hymns
Riding with the king of country-rock-soul on his 20th album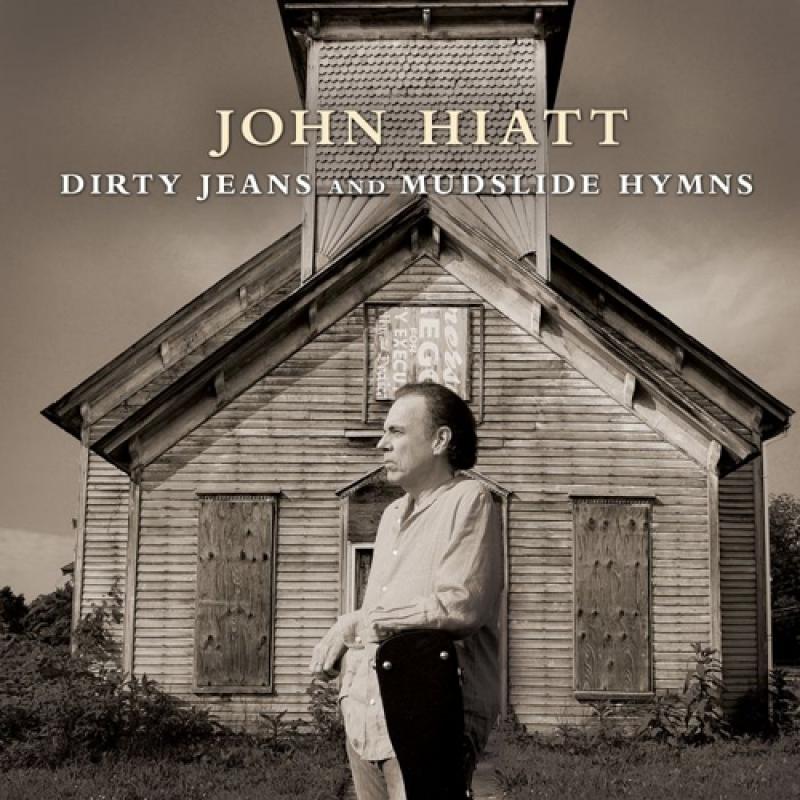 Only 20 albums in 40 years? What does this guy do all day?
Hiatt's regular band play as if they're taking a road trip from Nashville to... well, California maybe, Hiatt's former home which he sings about eloquently on the wistful country-rocker "Adios to California". Despite its title, it's the Golden State that springs to mind once again when he sings "Detroit Made", a dust-raising automobile ode not a little reminiscent of Chuck Berry's "Promised Land" and its tale of a trip out west.
Hiatt has some serious stuff in his sights too. He wrote "Down Around my Place" after freak flooding wreaked havoc in his home town of Nashville last year, and the song's doomy organ, funereal pace and sense of primitive bleakness almost manage to outdo Dylan's "Ballad of Hollis Brown" in the savage-wilderness stakes. Then there's the doleful blues-waltz of "Hold on for Your Love", an evocation of lawless urban breakdown that evokes echoes of "Night of the Living Dead". Or possibly Tottenham.
Perhaps thanks to the passage of time, his belated song about 9/11, "When New York had her Heart Broke", strikes a note of reflective sadness as it seeks to put the events into some sort of historical frame. But I'd hate you to get the impression it's all doom and disaster. Hiatt sounds almost coltish in the loose and twangy "And I Love That Girl", while the band find a lovely springy groove for the JJ Cale-ish "All the Way Under". Here's to the next 20 albums.
Share this article