CD: Guadalupe Plata - Guadalupe Plata |

reviews, news & interviews
CD: Guadalupe Plata - Guadalupe Plata
CD: Guadalupe Plata - Guadalupe Plata
A serving of raw and spicy blues from Andalusia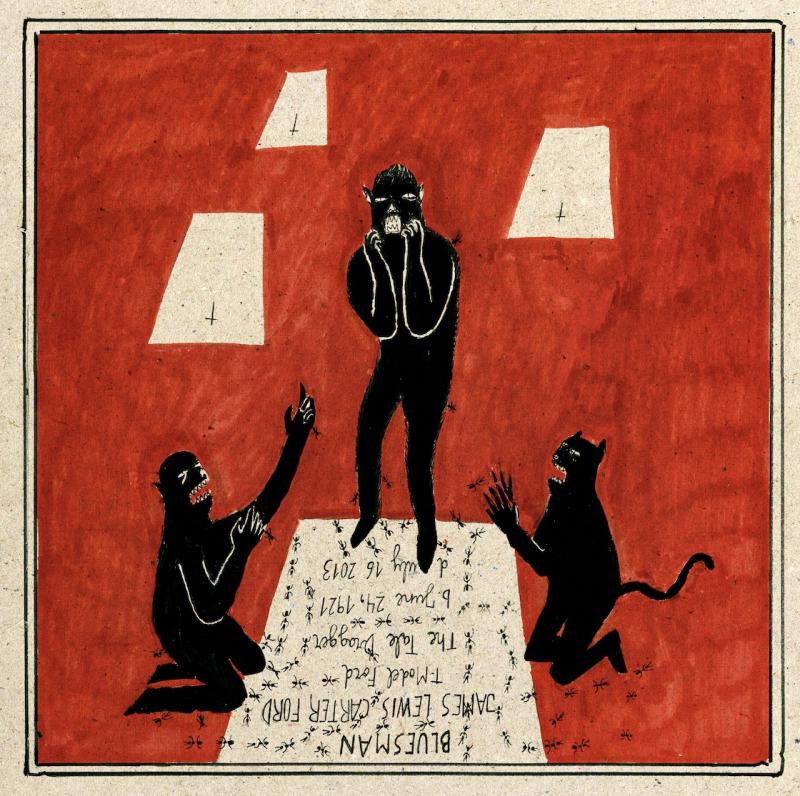 Guadalupe Plata: voodoo flamenco blues
Guadalupe Plata are a Spanish three-piece whose tunes will be a sonic treat for those who like their blues raw but with an extra dash of flavour. On their self-titled second album, spikey blues, bebop and rockabilly sounds rub up against the Moorish and Romany roots of Andalusian traditional music to produce a very special gumbo that will appeal to lovers of RL Burnside, Tav Falco, Link Wray and gutsy Latino bands like The Plugz and Tito and Tarantula.
In fact, there are plenty of times on this disc when Guadalupe Plata could quite easily be deputising for the supernaturally groovy house band at the Titty Twister strip club in the celluloid version of
From Dusk Till Dawn
.
"Tormenta" is almost cinematic in its scope and kicks things off with a dark and brooding desert blues that is characterised by plenty of distortion and more than a hint of Stevie Ray Vaughan at his best. While "Huele a Rata" and "Hueso de Gato Negro" lay down a dirty boogie with punky blues overtones and head straight for the dancefloor. Similarly, "Mercha Corta" throws up a thick rockabilly groove and "Hoy como Perro" adds a dash of Eddie Cochran's primal rock 'n' roll to Pedro de Dios Barcelō's yearning vocals. There is light as well as darkness in Guadalupe Plata, however, as "Filo de Navaja" brings a jazzy groove driven by Paco Luis' stand-up bass and Jimena's percussive skills and "Agua Turbia" also provides a laid-back, if menacing interlude. It's all exciting stuff that firmly turns its back on polite blues rock and emphatically returns things to striking midnight deals with the Devil at out-of-the-way rural crossroads.
Guadalupe Plata is a rootsy yet far from tame beast which should have plenty dipping into its voodoo flamenco blues as the sun goes down and the darkness closes in, as it would seem that the Devil really does still have the best tunes.