CD: Connan Mockasin - Caramel |

reviews, news & interviews
CD: Connan Mockasin - Caramel
CD: Connan Mockasin - Caramel
How does this talented Kiwi's second dose of curiosity pop stand up?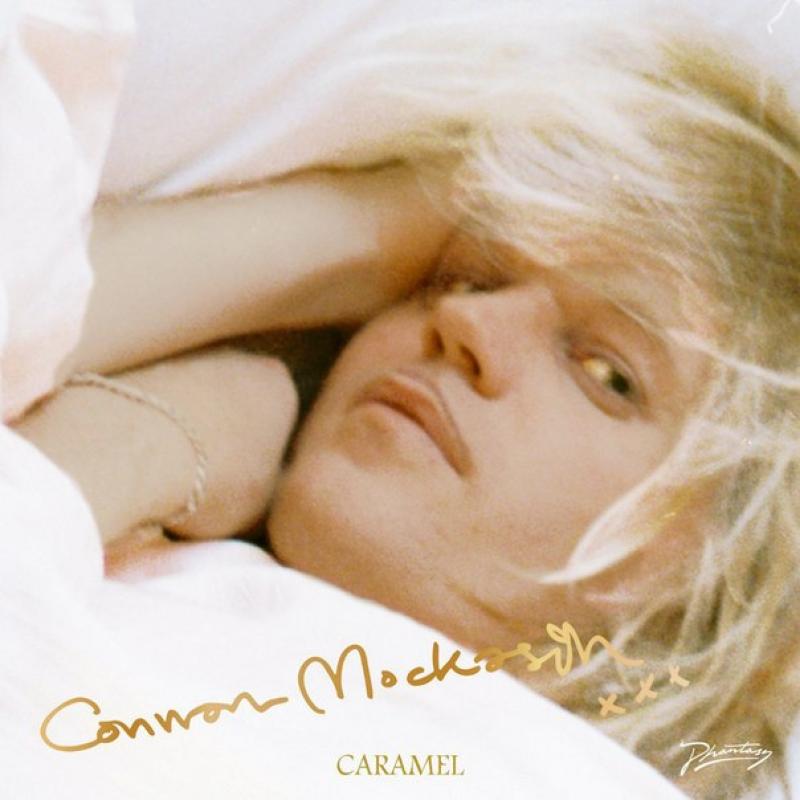 Connan Mockasin, enigmatic in both gaze and music
Enigmatic troubadour Connan Mockasin returns with his second album, a follow-up to 2010's critically acclaimed Forever Dolphin Love which won him a cult following. Championed by the likes of Erol Alkan, Radiohead and Charlotte Gainsbourg, the elfin New Zealander is governed by his creative whimsy, writing music only when the mood takes him. This album is the musical equivalent of an indulgent Galaxy Caramel bar – smooth, sweet and stupor-inducing.
Apparently inspired by the mellifluous qualities of the word, Caramel was self-recorded over a month in a Tokyo hotel room. It's a concept album, of sorts, stuffed full of Mockasin's trademark psych pop, woozy soul and swaggering blues. There's also a choir of Japanese schoolgirls whose vocals add a layer of Oriental exoticism.The overall effect is a whacked out, Prince-style sound with elements of Serge Gainsbourg's sensual lunacy and Scritti Politti's perfectly processed soul.
After multiple listens, I have to confess I'm no closer to understanding what the creative vision for the album actually is. And Mockasin's explanation doesn't shed much light. "The concept is that it's actually an album," he said in a recent interview. "It starts with the dolphin [from the debut album] leaving, and the boss (the man) who is so in with love with the dolphin is sad, and then it kicks into the new album, and he is happier. But there's a car race and a crash…". Erm, right.
Meaning aside, the real problem with Caramel is that it's just not as good as his debut. The majority of the tracks have echoes of that album's standout title track, "Forever Dolphin Love", but none of them have the same anthemtic quality. The odd one, such as "I'm the Man, That Will Find You", comes closest, but it still feels like more of the same.
There's no doubting Mockasin's ability to conjure up sonic delicacies and craft ambient soundscapes but there's something strangely lacklustre about his latest collection of leftfield love songs. It's all a bit too tranquil, a bit too Zen. Mocaksin famously doesn't collect records and claims not to listen to new music, which is a shame because a bit more external influence might help him open up his sound and hone his ideas. Mockasin is skilled at exploring his inner space; he just needs to learn to invite the rest of us in.
Overleaf: watch Connan Mockasin play "I'm The Man, That Will Find You" live at Studio Brussel in Belgium
Meaning aside, the real problem with Caramel is that it's just not as good as his debut
rating
Explore topics
Share this article