CD: Cheap Trick - Christmas Christmas |

reviews, news & interviews
CD: Cheap Trick - Christmas Christmas
CD: Cheap Trick - Christmas Christmas
It's a glammed-up Yuletide with the Illinois power pop veterans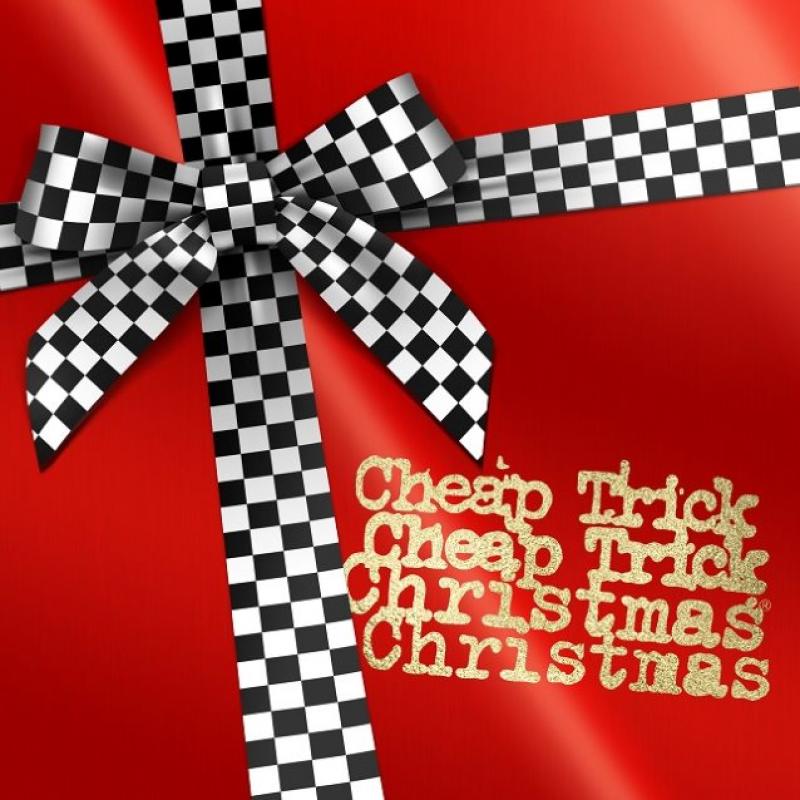 Christmas Christmas: Glam-tastic
It's been a busy year for veteran power poppers Cheap Trick. Christmas Christmas is their second album in six months, after June's We're All Alright, and their nineteenth since the heady days of 1977. The sound of Christmas for Cheap Trick, however, will be forever anchored in the early 70s with Slade and Roy Wood's Wizzard on heavy rotation. And this is precisely what they have set out to recreate.
Somewhat inevitably we get faithfully anthemic renditions of both "I wish it could be Christmas everyday" and "Merry Xmas Everybody" but they're done with enough gusto to carry the listener along, as are Cheap Trick originals "Merry Christmas Darlings" and "Christmas Christmas" – even if they are really pastiches of our Midlands' heroes. Nevertheless, Christmas Christmas is much better than this might suggest and with hefty dose of camp and a glam stomp, it makes for some lively and entertaining fare during this time of year when most of us are prepared to be a bit more musically accommodating.
That said, Christmas time with Cheap Trick has little room for any quiet contemplation of shepherds watching their flocks by night. In fact, their only stab at mellowing things down turn into the hysterically over-the-top versions of "Silent Night" and "Our Father of Life" that are a Disney-fied Christmas writ-large. Robin Zander and Rick Nielsen have, with a handful of their own compositions, come up with a quirky choice of Yuletide tunes that avoids most of the obvious anthems (with two obvious exceptions), while putting a worthwhile spin on the likes of the Ramones' "Merry Christmas (I don't want to fight tonight)" and especially their New Wave-ish take on Chuck Berry's "Run Rudolph Run".
Without doubt, Cheap Trick have come up with one of those rare things: a Christmas album that is quite likely to be welcomed onto the stereo for a few more Decembers to come.
Christmas time with Cheap Trick has little room for any quiet contemplation of shepherds watching their flocks by night
rating
Share this article