CD: Ariana Grande - Sweetener |

reviews, news & interviews
CD: Ariana Grande - Sweetener
CD: Ariana Grande - Sweetener
The 24-year-old adds much-needed humanity to the lower-case sound of current pop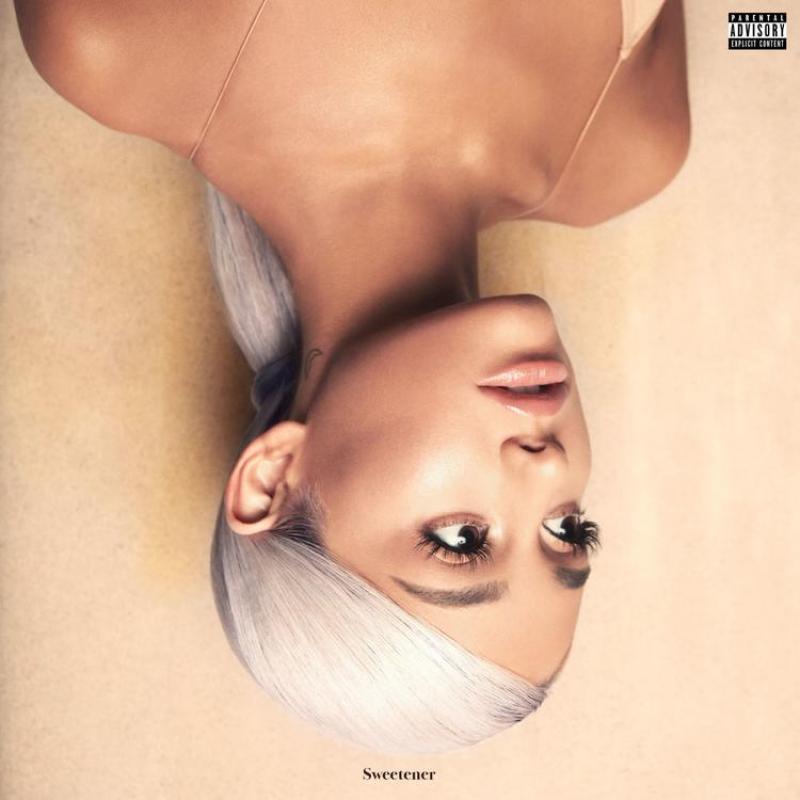 'Witness this album: at only 24 years old, it's her fourth, and definitely her best'
This may be tempting fate, and minutes after publication of this she'll probably be arrested for stabbing a dog or something, but Ariana Grande seems like an abnormally benevolent presence in the superstar stratosphere.
Even leaving aside her dignified and genuine-seeming reactions in the aftermath of the bombing at her Manchester concert, she generally has an air of unstarry, unforced enjoyment of what she does, which stands in stark contrast to the gimlet-eyed
faux
-sincerity of the Drakes, Taylor Swifts and Ed Sheerans of this world.
She can also really, really sing. And not just in the way that you'd expect a former child star to, treating singing as an athletic event, like every phrase is a last-ditch American Idol audition. OK, she has been guilty of that occasionally, but like her predecessors in melisma, Mariah Carey and Christina Aguilera, she seems able to transcend it. Witness this bit of improv with Jimmy Kimmel to see how in control of her craft she is. And witness this album: at only 24 years old, it's her fourth, and definitely her best.
Her previous records were an often clunky hodge-podge of current styles – mostly southern rap and fizzy EDM – but here, as the all-lower-case track titles maybe indicate, these influences are woven into something much more subdued. It's a little in keeping with the aesthetic running through pop at the moment that Lykke Li summed up in so sad so sexy. But where others have washed-out tropical house beats and winsome mitherings, Grande brings together all her influences into a crisp, subtle funk, and sings (on an album highlight collaboration with Nicki Minaj) "the light is coming to give back everything the darkness stole".
Unusually there's no flood of guest spots – just Minaj, plus Missy Elliot and Pharrell Williams, both on top form – and as the album progresses, Grande seems to have more and more fun, harmonising with herself and generally cutting loose as a musician. It ends with the hilariously giddy miniature "pete davidson" (her boyfriend's name) followed by the sci-fi soul ballad "get well soon" exploring her own anxiety, hinting at even more interesting and individualist territories she might roam into in future.
Where others have washed-out tropical house beats and winsome mitherings, Grande brings together all her influences into a crisp, subtle funk
rating
Explore topics
Share this article