Bebel Gilberto, Barbican |

reviews, news & interviews
Bebel Gilberto, Barbican
Bebel Gilberto, Barbican
Nervy Brazilian chanteuse eventually wins the audience round
Wednesday, 08 October 2014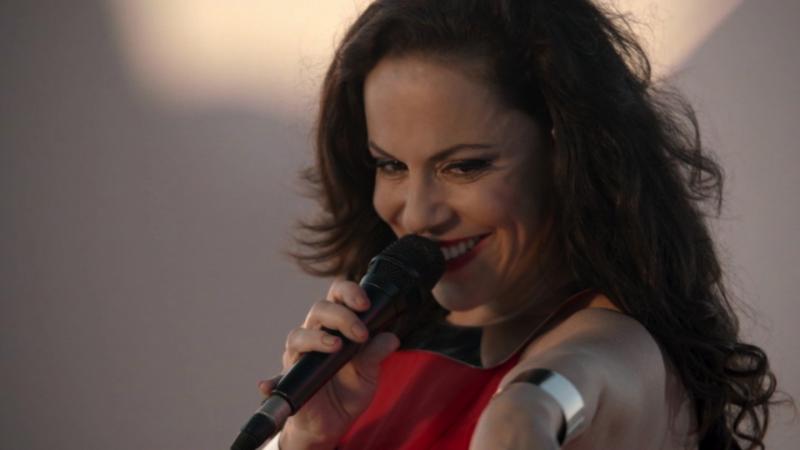 A nervy Bebel Gilberto
Bebel Gilberto seemed very tentative when she first appeared onstage; dressed in semi-Goth black, she kept saying how nervous she was. "Calm down, Bebel. It's only the Barbican," she muttered and we did get a sense of the terror and exhilaration of performing live to a big crowd. Her shambolic approach is in some ways, though, preferable to some slick operators who have their stage patter timed to the second. There's a problem with a wire, she goes off-stage.
Then she can't work the mic stand and tells the stage hand to get her a drink. It's all a bit of tightrope act, and there's a sense of jeopardy – one gig last year in New York was by all reports a trainwreck in which they offered refunds.
It takes a few numbers for her to relax and let her voice fly – her four-piece band, with a fifth, a bass player, coming on for the occasional number, are tight which means her hazy, slurred vocals can pleasantly drift over them. She opened with Bob Marley's "Sun Is Shining" before going retro-bossa on the Luis Bonfa number "Saudade Vem Correndo" recorded by Stan Getz 50 years ago, a reminder that she is Brazilian music royalty – her father is bossa nova pioneer João Gilberto and her mother, the singer Miúcha. She says, "He taught me to be a perfectionist. But my mother taught me how to lose it. And you can hear it in my music today, I think." As she spends most of her time in New York, it wouldn't surprise if there is some shrinkage about having to live up to both parents and balancing the two elements of discipline and wildness.
By mid-show, she shows that she really can sing, the highlight being a romantic and slinky version of Neil Young's "Harvest Moon" from her latest album Tudo. She did a few numbers from that as well as a handful from her first breakthrough album Tanto Tiempo from 2000. That was where most of us discovered her, and it was bossa mixed with modern electronica, the music being shaped by the brilliant, late producer Suba. Judging from her performance, her taste is actually a little more M.O.R. than that edgy production. The show ended with a hit from that album "Samba Da Bencao". She got a warm response from a packed Barbican, but if only she could relax and enjoy the show, both she and the audience would have a much better time of it. Easier said, it seems, than done.