Backstreet Boys, SSE Hydro, Glasgow review - 90s boyband showcase grown-up new material |

reviews, news & interviews
Backstreet Boys, SSE Hydro, Glasgow review - 90s boyband showcase grown-up new material
Backstreet Boys, SSE Hydro, Glasgow review - 90s boyband showcase grown-up new material
Florida five-piece balance newness and nostalgia on DNA arena tour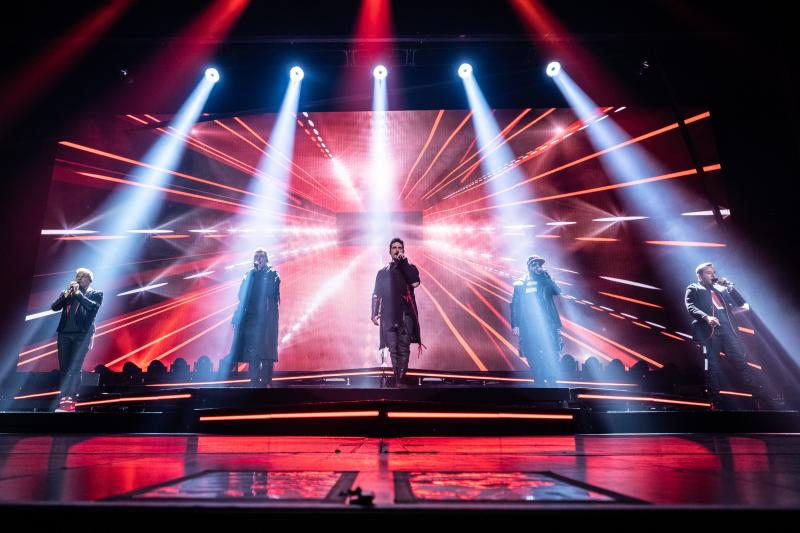 Five guys and a backing track: Backstreet Boys live
They showed up with a 30+ song setlist, four costume changes and a floating platform, but the strongest moment of the Backstreet Boys' tour was when they dispensed with all of that for an a cappella version of "Breathe", from new album DNA.
"Like we used to do it," Howie Dorough explained. "Not a lot of people know we started out as an a cappella group."
More than a quarter of a century after their formation in Orlando, Florida, the Backstreet Boys' live show draws more from their recent two-year Las Vegas residency than doo-wop or harmonies. Unlike contemporaries such as Take That who, a couple of decades past their boy-band era, tour with live bands and troupes of backing dancers, a 2019 Backstreet Boys show is five guys and a bass-heavy backing track. With little to distinguish between the big ballads and the up-tempo numbers, the result was a strangely one-note performance despite the staggering number of hits crammed into just under two hours.
The five-piece resisted the obvious temptation to open with "Everybody (Backstreet's Back)", despite leaning heavily into the nostalgia for their opening medley ("I Wanna Be With You", from their 1996 debut; Black and Blue's "The Call" and "Don't Want You Back", from the Millennium album). But the relentless soundtrack made it hard to distinguish between the songs, beyond a seedy red light district inspired video backdrop.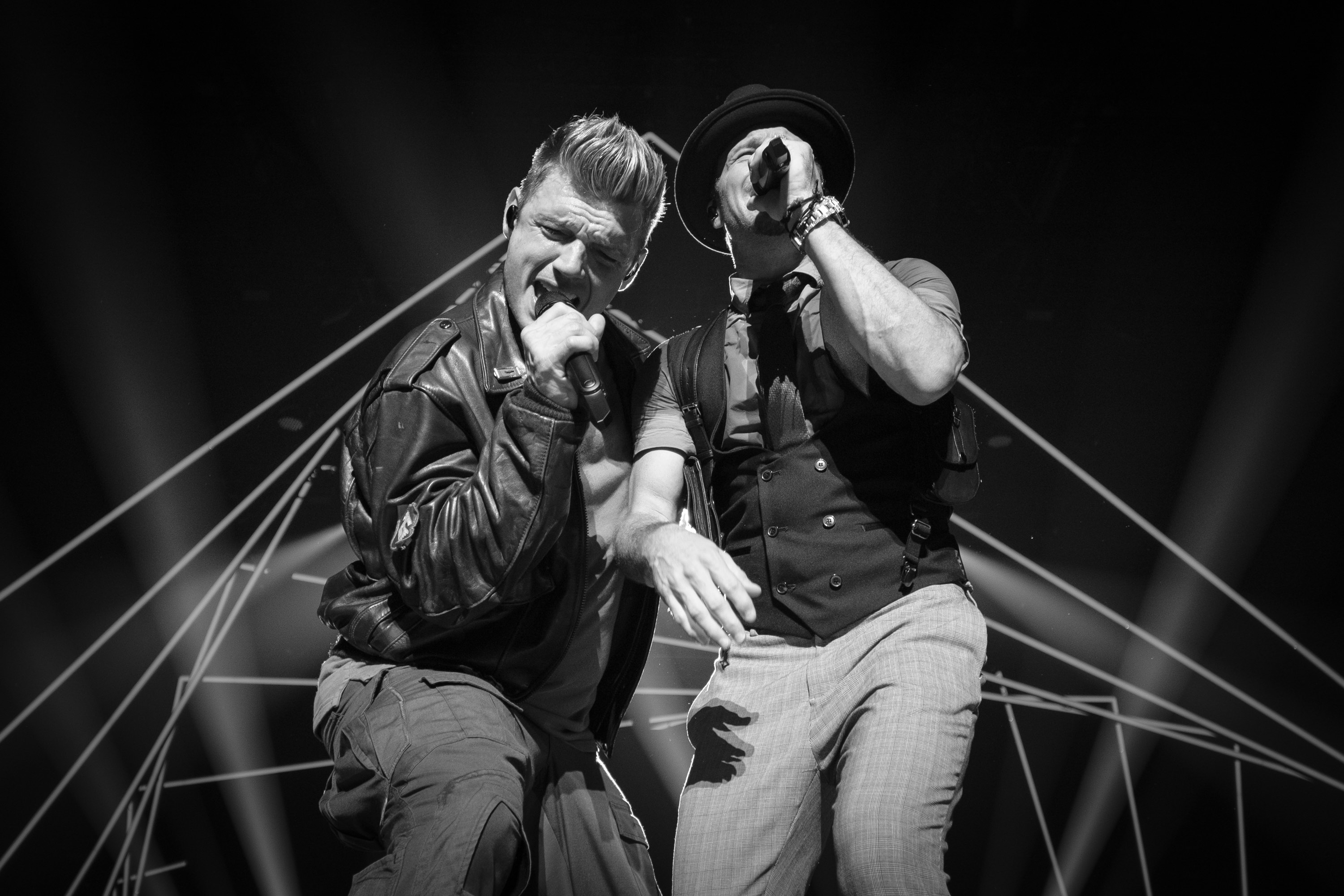 Short segments during which each group member got the chance to address the crowd before performing a snippet from a DNA favourite were a clever device for introducing the new material. Brian Littrell (pictured right, with Nick Carter) who, as one fan told me, nearly lost his voice as part of a stress-induced muscle condition, was visibly emotional as he introduced "Nobody Else", while Dorough brought cruise ship cool to his solo moment on "Chateau". Later, AJ McLean (with a passable Scottish accent) and Kevin Richardson performed a strange comic skit along with their snippet of "Passionate", changing costume on-stage behind DNA-emblazoned screens and throwing boxer shorts and signed T-shirts into the crowd.
While the band still joyfully perform their old hits – a huge video screen displayed the inevitable archive footage before "All I Have To Give", with Nick Carter's transformation from floppy-haired teen idol to beefcake in cargo pants almost as dramatic as Richardson's rebirth as a chiselled stage magician – their pride in their new material is obvious. "No Place" is introduced as an autobiographical song, its lyrics crossing off tour destinations and longing for home and family; although "New Love" dials up the sleaze factor, like an extended 21st century update of Carter's famous "Am I sexual?" lyric without the cheeky charm.
But it's during the final chunk of the show, when the group re-emerged in the all-white ensemble of their 90s heyday, that the crowd really went wild. "Everybody", "We've Got It Going On" and "It's Gotta Be You" were built to be belted out at ear-splitting volume while strobe lights blazed: I don't mind admitting to knowing every word of "I Want It That Way".
Backstreet Boys' live show draws more from their recent two-year Las Vegas residency than doo-wop
rating
Share this article