Album: Maria Wilman - Dark Horse |

reviews, news & interviews
Album: Maria Wilman - Dark Horse
Album: Maria Wilman - Dark Horse
London-based singer-songwriter's strikingly assured debut album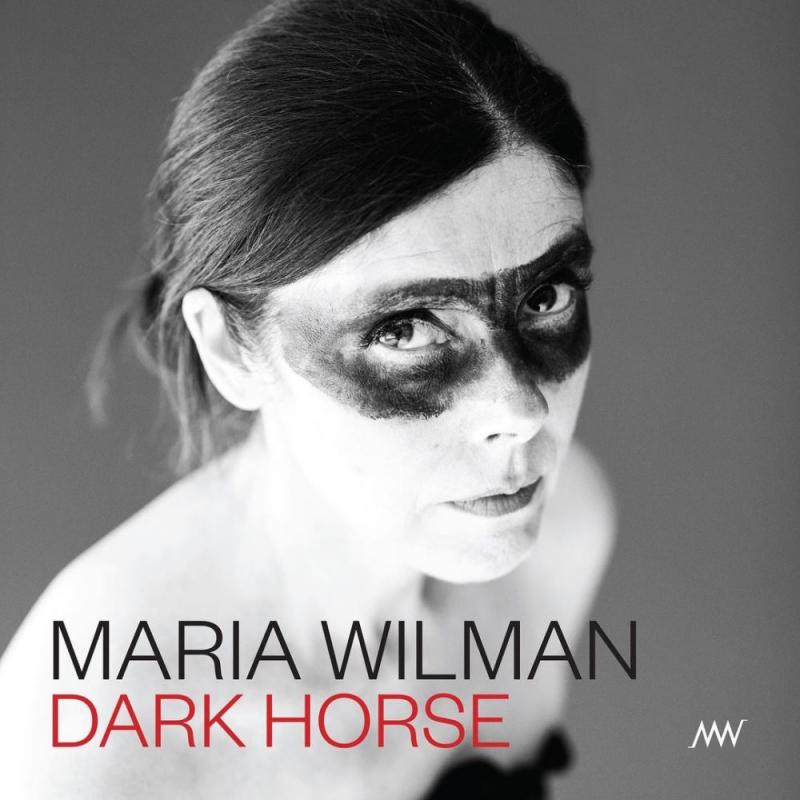 Maria Wilman's 'Dark Horse': a familial relationship to latter-day Chrissie Hynde
Although Dark Horse is Maria Wilman's first album, it feels as though it's the latest entry in a string of releases. The songs are fully formed. The delivery is assured. The overall character of what's heard is cohesive, suggesting the person who recorded these 12 tracks draws from previous experiences with framing what they want to express, and how it should be expressed. But there it is, Dark Horse is a debut.
Dark Horse shares its attitudinal stance with Americana, but mostly lacks nods towards country or rootsiness though a gospel-soul feel surfaces on the pedal-steel-aided "Mastermind." This is singer-songwriter pop-rock with a familial relationship to latter-day Chrissie Hynde. Their voices are similarly direct; conversational yet melodic. Album opener "Full Circle" sets it up. Strings colour a song with minor-key verses and a soaring chorus. Next, "Man with a Dream" has a powerpop chug and correspondingly animated repeat refrains.
As Dark Horse unfolds, lyrics bubble up: "You say you're going to clean up your mess, apologise in a letter", "Questions that I have, rounding in my head, some will find an answer, others die instead", "Find it hard to see, what the point would be." The London-based Wilman is concerned with chances lost, mistakes made, uncertainty.
The album was made with producer Colin Elliot at his Sheffield studio Yellow Arch. Amongst others, he has worked with A Girl Called Eddy, Richard Hawley and Slow Club. Of these, the first and second are the closer touchstones. The arrangements and sound are very careful, with no room for angularity – even on the driving "Roll You Soul." Some looseness rather than precision would have been good. Nonetheless, Dark Horse makes it presence felt.
Where this takes Wilman is impossible to predict. Were this America, fans of Aimee Mann would be heading straight towards Dark Horse. Here, those with a yen for Chrissie Hynde will want to dive in. And after the introductions are made, it's up to Maria Wilman to run with it.
Were this America, fans of Aimee Mann would be heading straight towards Maria Wilman's 'Dark Horse'
rating
Explore topics
Share this article