Album: Islandman Feat Okay Temiz and Muhlis Berberoğlu - Direct-to-Disc Sessions |

reviews, news & interviews
Album: Islandman Feat. Okay Temiz and Muhlis Berberoğlu - Direct-to-Disc Sessions
Album: Islandman Feat. Okay Temiz and Muhlis Berberoğlu - Direct-to-Disc Sessions
Turkish grooves with a Western sensibility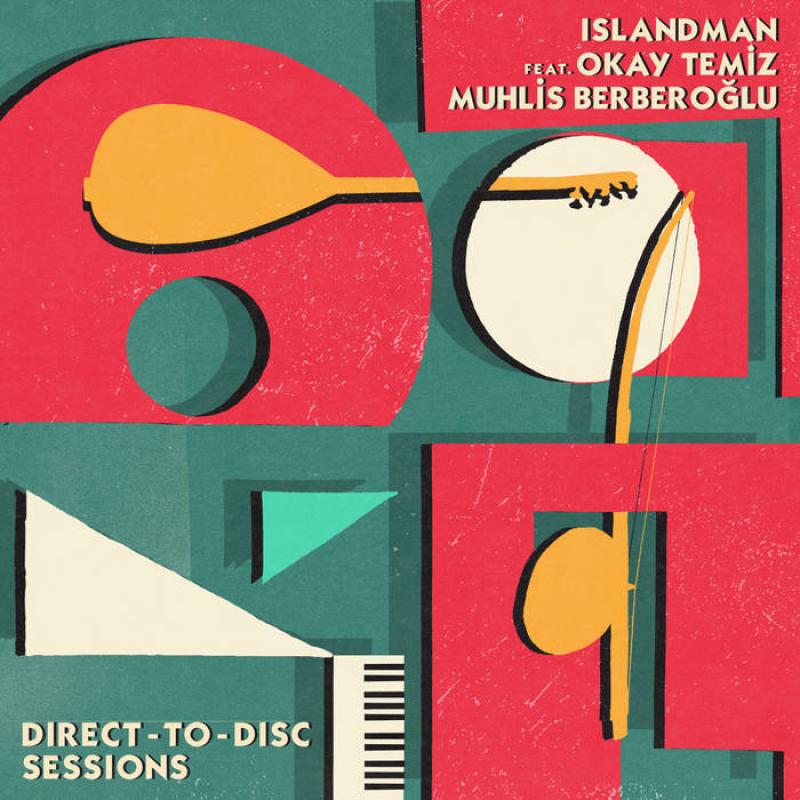 'Slow-burning grooves rather than short and sharp tracks'
Turkish traditional music lends itself for marriages with other genres, not least rock and jazz: something about rock's deep roots in African trance music and Turkey's soul connection to the shamanic music of Central Asia.
Although at times, the music of Islandman and his friends evokes Santana and Weather Report, this isn't so much fusion as a reconciliation of musical streams that reach back to common archaic forms in which music is a powerful means of healing. The album brings together a group of excellent musicians: Muhlis Berberoğlu plays various members of the saz family with a regard for tradition some of the time, and a taste for experiment at others. The tracks often start with a searching taxim, in which the player explores the various intervals and notes in a particular mode and makes the most of the crazy harmonics produced by doubled and trebled strings.
Virutoso master of percussion Okay Temiz has graced many groups of adventurous musicians – including Don Cherry. He contributes a varied range of luminous sounds to a mix that's held together by the Turkish trio knowns as Islandman, with Tolga Böyük drawing every possible sound from his synths in this eminently danceable mix of East and West. The overall sound evokes Steve Hillage's brilliant combination of punk rock aesthetic, trance and North African chaabi that he achived in the late Rachid Taha's best albums.
These are slow-burning grooves rather than short and sharp tracks. Some vocals might have been good, but there's the question of language: this is music that spans cultures. Words would tie it down in a way that's not true to the nature of a journey in which there are no frontiers.
This isn't so much fusion as a reconciliation of musical streams that reach back to common archaic forms
rating
Share this article