Album: Iggy Pop - Every Loser |

reviews, news & interviews
Album: Iggy Pop - Every Loser
Album: Iggy Pop - Every Loser
The Ig returns with a short, catchy album of California-touched, punk-tinted rock
Wednesday, 11 January 2023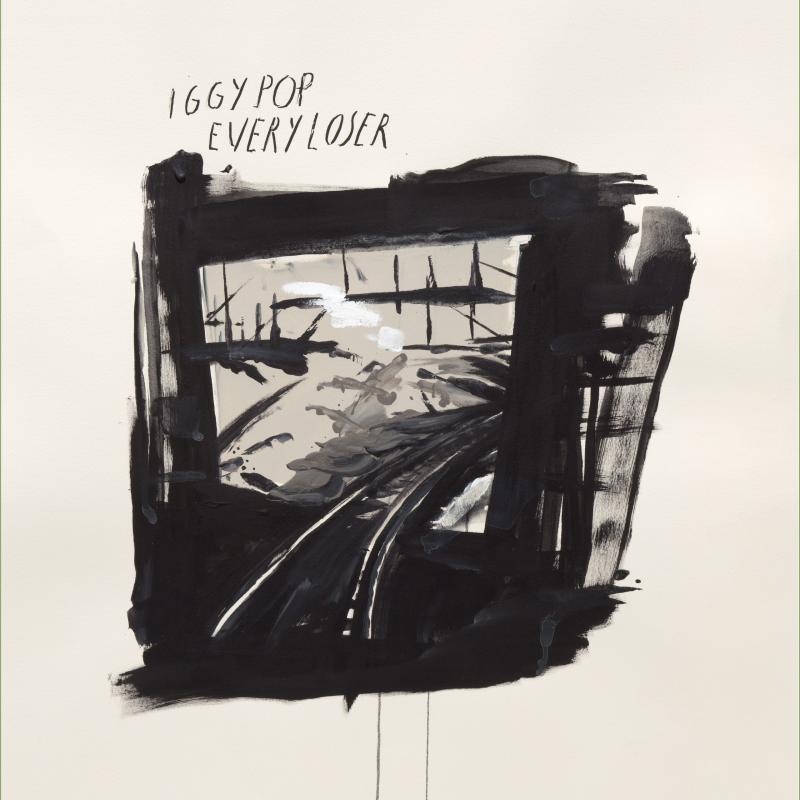 Cover by Ray Pettibon, the man behind iconic Black Flag and Sonic Youth art
Iggy Pop is one of rock's great survivors but his fans are divided into two categories; those who claim he hasn't done anything worthwhile since the late-Seventies and those, like this writer, who find much to enjoy, right up to the present.
Every Loser-era Pop takes a break from the less visceral directions his solo career has pursued for the last 20 years, the jazz experiments and the knowingly crafted hat-tips to his Berlin years. Instead, while laced with delicious, crooned West Coast rock slowies, such as the lost sunrise sadness of "Morning Show", it's also righteously rooted in goofy punk-pop.
Emphatically punching up the rock aspect, the backing band are Chad Smith and Josh Klinghoffer of Red Hot Chili Peppers (present and past), and Duff McKagan of Guns N' Roses. Together this team are capable of deliciously arch LA soft-rock in the vein of "New Atlantis" and the shimmering Eighties-sounding "Comments" but, as often, hark back to the first couple of a trio of albums Iggy made for Arista as the Seventies turned into the Eighties, New Values and Soldier, wherein the already veteran singer clambered aboard the "new wave" he'd originally instigated.
Thrashes such as "Neo Punk" and the rollicking, tunefully Green Day-ish single "Frenzy" sit alongside moodier, slower but no less combative songs such as "All the Way Down", which contains the memorable couplet "This ain't no free-as-a-bird/I'm gonna blow up a turd". In fact, one of the joys of the album is that sweary Ig is back, tilting at whatever takes his fancy, notably on the spluttered chorus of album closer "The Regency".
Happily, underneath the enjoyable two-fingers-to-the-world posturing, there's heart. Iggy is 75 years old and the autumnal reflection of 2019's Free continues here. "The problem with life is that it stops," he states on "Comments", but mostly it's subtler, a mood, a melody, a melancholic underpinning. Combined with the album's flab-free, nine song/two skit, 37 minute brevity, and the high quotient of memorably catchy songs, Every Loser is an essential for Iggy fans, and may even persuade those doubters too.
Below: watch Iggy Pop perform "Frenzy" on the Jimmy Kimmel show
He takes a break from the less visceral directions his solo career has pursued for the last 20 years
rating
Share this article