Album: Gabrielle Aplin - Dear Happy |

reviews, news & interviews
Album: Gabrielle Aplin - Dear Happy
Album: Gabrielle Aplin - Dear Happy
Self-love soundtrack to a songwriter piecing herself back together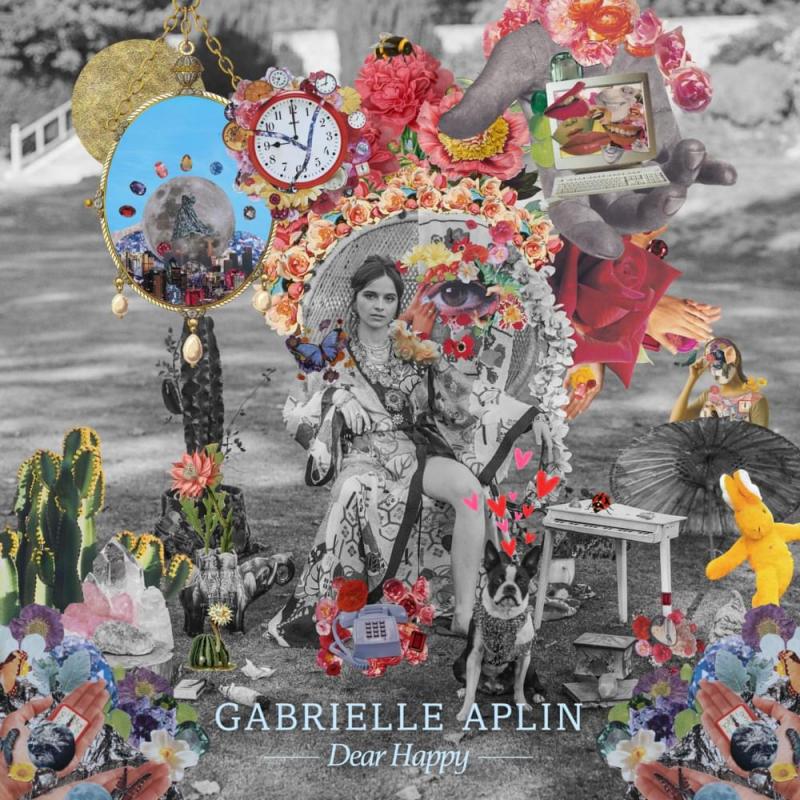 Dear Happy has been years in the making
According to Gabrielle Aplin, the delicate piano ballad which closes, and provides the name of, her first album in over four years was written as a letter to herself; and one penned at a particularly turbulent point in her life. "It's not easy for me, but I know that I'm close," she sings, as if willing the emotion into being.
Dear Happy – which arrives on Aplin's own Never Fade label following her 2017 split from Parlophone – is full of little moments like this: of resilience, reflection and recovery, providing a consistent through-line on a record which ranges from bubblegum pop and electro-funk to powerful, piano-driven showstoppers and back again. It is, to an extent, an album that's been years in the making: penultimate track "Miss You", re-released last week as a glossy, electropop duet with fellow John Lewis advert alumnus Nina Nesbitt, first emerged on an 2016 EP of the same name. But you also get the sense that both the album and the writer have benefitted from the break, whether spent hosting friends on her good-natured vegan cookery show on YouTube or piecing herself back together.
The Japanese art of kintsugi – mending broken pottery with gold-dusted lacquer, so that the breakage becomes part of the object – was of particular resonance to Aplin as she came up with the concept for the album. The upbeat track of the same name is one of the album's biggest earworms, even if the repeated refrain smacks a little of schoolgirl-level appropriation – but the concept, of shining light on one's scars, is a golden thread as resonant as Aplin's "glue-glue-glue me back together", shining through the sweetness of album opener "Until The Sun Comes Up" and graceful recovery ballad "Just One of Those Days".
The cross-genre experiments tend to be at their weakest when self-love gives way to romantic love: "Invisible" is a Katy Perry-lite kiss-off anthem, "Losing Me" is deflated by lacklustre duet partner JP Cooper and "So Far So Good" buries Aplin's lovely voice under so many vocal effects you might just miss her rhyming "come so far, we" with "driving a Ferrari". But there's more than enough good here – the joyous call-and-response-style chorus of "Nothing Really Matters", the dreamy romanticism of "Magic", stunning piano ballad "My Mistake" – to make up for it.
Below: hear "Kintsugi" by Gabrielle Aplin
The album is full of little moments of resilience, reflection and recovery
rating
Share this article