Album: Dope Lemon - Rose Pink Cadillac |

reviews, news & interviews
Album: Dope Lemon - Rose Pink Cadillac
Album: Dope Lemon - Rose Pink Cadillac
Angus Stone's Australian cosmic cowboy music is just the thing for those missing the sun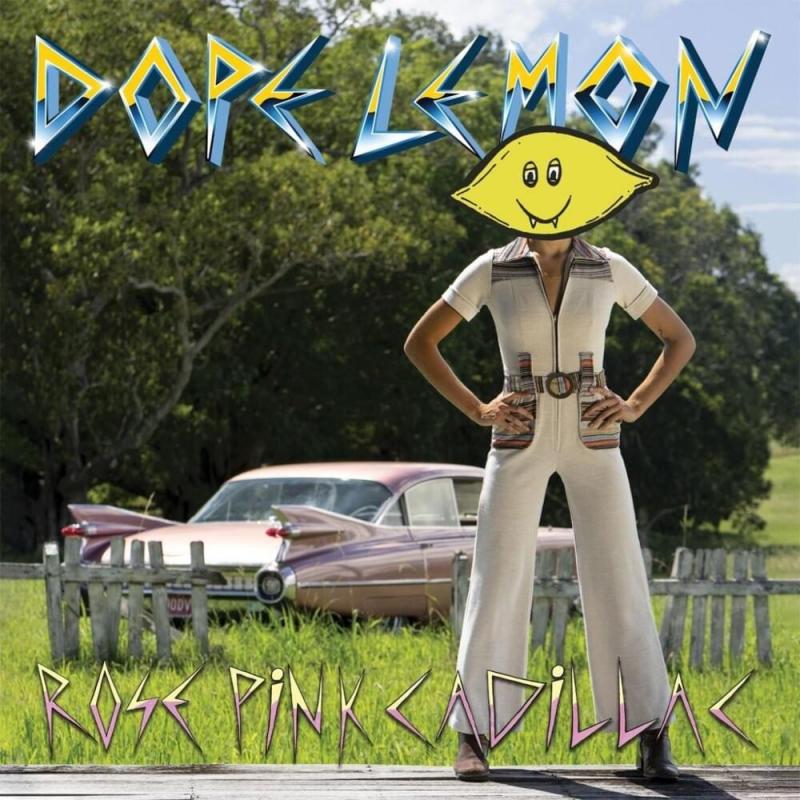 Rose Pink Cadillac: cosmic cowboy stuff
I think that it would be fair to assume that Angus Stone likes the odd toke on a big, fat joint. Certainly, the music of his alter ego Dope Lemon has been infused with a hazy, hippy, laidback groove throughout both his previous albums, Honey Bones and Smooth Big Cat, and his latest release is no different.
That's not to say that there is anything stale about Rose Pink Cadillac. In fact, it's a perfect album for chilling out with the one you love and dreaming about hot summery days spent relaxing in the sunshine and soaking up some rays with nothing particularly important trying to muscle in on your attention.
Spaced-out vocals and lo-fi production entwined with mellow, soulful grooves that are woozy and mellow predominate for much of Rose Pink Cadillac. The title track and "Kids Fallin' in Love" are sweet love songs that are funky and laidback with just a sprinkling of old school soul. While "Howl with Me" and "Stingray Pete" add a bit of trippy psychedelia to the mix, giving off a slight smell of the Mamas and Papas and the Lovin' Spoonful and all those other optimistic former folkies, who helped pave the way for the original Summer of Love.
Rose Pink Cadillac isn't stuck in one gear though, and "God's Machete" adds a more than persuasive call to the dancefloor with an insistent bass and a baggy groove. In fact, it's a tune that's just begging for the full remix treatment to propel it wholeheartedly into the middle of a crowd with hands in the air and beatific smiles. Indeed, as Stone sings on closing track "Shadows in the Moonlight", "Everybody knows that if you want to find love, all you've got to do is dance in the moonlight" – which is certainly something to consider while we wait for Spring to return.
It's a perfect album for chilling out with the one you love and dreaming about hot summery days spent relaxing in the sunshine
rating
Share this article