Album: Carl Cox - Electronic Generations |

reviews, news & interviews
Album: Carl Cox - Electronic Generations
Album: Carl Cox - Electronic Generations
One of the world's best-loved DJs returns with a set of techno-centric bangers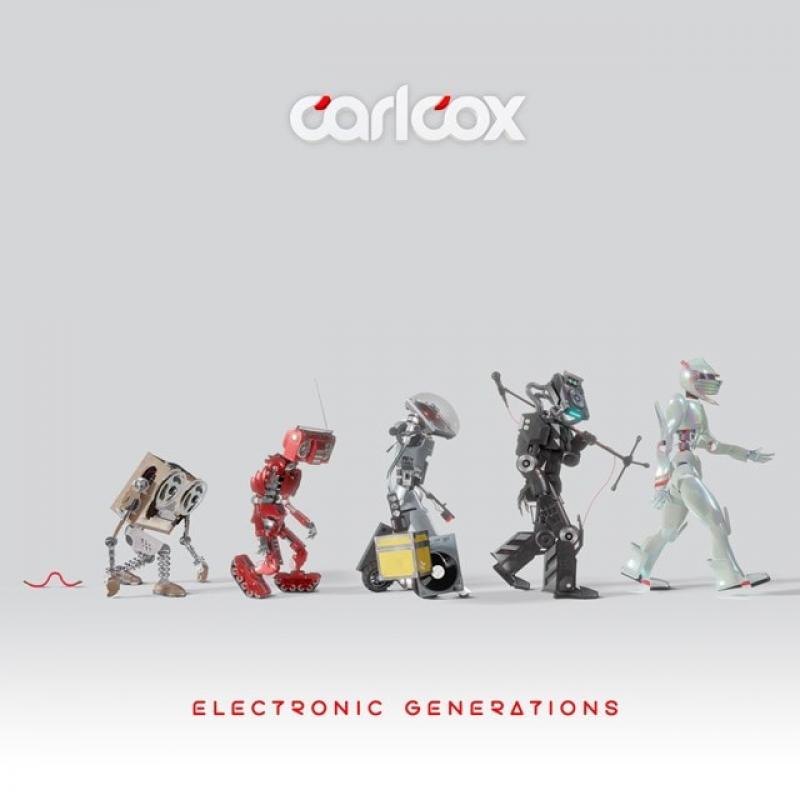 Rise of the rave robots
Carl Cox is one of the key DJs of his generation, the generation that propagated the club culture which blossomed from the European acid house/rave scene (and originally, of course, from black American house and techno).
Going through various musical stages Cox ended up as "the three-deck wizard", focusing on tougher techno-centric sounds. These are the core of his fifth album, and first in over a decade. Utilising analogue equipment dug out of his garage, he achieves mixed results, but the best of Electronic Generations, despite its uninspiring title, has solid exhilarating whip-bang foot-moving oomph
It's not a traditional album experience. Back in the Nineties Cox had actual chart hits, notably 1991's "I Want You (Forever)", and his albums since have sometimes tentatively offered a smörgåsbord of contemporary club styles without grabbing the attention garnered by his DJ sets. The new album, however, is an extension of Cox's recent experiments in live performance with the aforementioned kit. There are no songs; instead, this is about recreating the exhilarating battering he might give a festival field.
The early section does not hold the attention. This material may be intended as a warm-up but, unfortunately, also sounds noticeably like someone just playing about with old kit. However, once we reach "Deep Space", we're in business, a noisy, disorientating, sci-fi floor-smasher. From there it's into Nineties rave-ish banger "Lokma", the compulsive acid attack of "World Gone Mad" and "Speed Trials on Acid" (the latter featured in various versions with Fatboy Slim at the album's end), the crushing 2022 big room techno of "Get After It"… and more in this vein.
None of it is particularly original and it all sounds very Nineties. But, in this case, that's OK. Since the 1990s, "underground" 4/4 club music has gradually slowed down, become more civilised, the punk edges neutered, made suitable to jog lightly around to while communicating the experience with the wider world. Not this album. Despite its flaws, and provided you start about half an hour in, Electronic Generations drops you straight into a noisy, pleasingly fast-druggy dancefloor maelstrom.
Listen to the single version of "Speed Trials on Acid" by Carl Cox & Fatboy Slim
This is about recreating the exhilarating battering he might give a festival field
rating
Explore topics
Share this article