Album: Biffy Clyro - A Celebration of Endings |

reviews, news & interviews
Album: Biffy Clyro - A Celebration of Endings
Album: Biffy Clyro - A Celebration of Endings
Metal without doom and gloom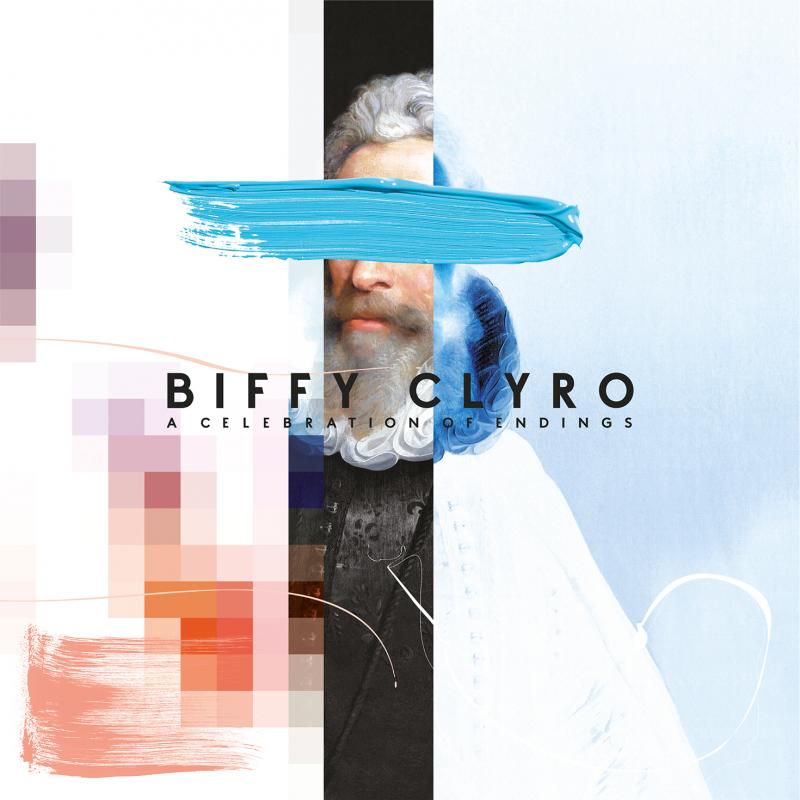 Ninth album from Scottish metal trio
Together for over 20 years and with a string of incredibly successful albums, the Scottish trio return with a ninth release that offers more of the relatively sophisticated bombast they've consistently delivered, not least in perfectly-paced audience-pleasing festival performances.
Biffy Clyro are a metal band with heart, with little of the doom and gloom or Gothic menace associated with so much of the genre. They're creatures of the golden sunlight rather than the dark underworld. And yet also macho guitar heroes, fuelled by fiery energy that borders on anger but never gives way to excess. They harness a native aggression but the almost clichéd machismo of the metal genre is tempered by a sense of fun and joy. They thrive on a faultless gift for creating anthemic music, an insistent pulse that's guaranteed to get an audience letting go. The new album, produced by regular collaborator Rich Costey displays on every track the band's gift for providing high-energy entertainment.
Metal has always been about theatrics – making threatening sounds with voice and guitar, and summoning the wolf-pack fury of motorcycle gangs or rebels with a never-ending cause. What the bravado and posturing has always hidden, though, has been a vulnerability in need of the armour provided by super-charged noise. Biffy Clyro wear their hearts on their sleeves, rather than pretending to be invulnerable.
With "Space", a love song about breaking up, the fury is set aside, and frontman Simon Neil reveals a romantic strain, a sweet evocation of loss that provides a welcome contrast to his massive power-chords and the tightly-knit boogie of the Johnson brothers' bass and drums .The paradoxical (and yet usually repressed) interplay between aggression and vulnerability that makes sense of metal's perennial appeal manifests here in a way that Biffy Clyro have made their own. Simon Neil has spoken of the album's focus on a brighter future. As he sings in the closing track "Cop Syrup" which demonstrates perhaps more than any other the way in which the band can switch from metal fury to dream-like serenity, "I'm not dumb, I'm not blind / You don't have to be cruel to be kind". The music they've made in these dark times celebrates a faith in the possibility of collective redemption, rather than being a desperate rant that evokes the end of the Anthropocene.
Biffy Clyro are a metal band with heart
rating
Share this article