Alabama Shakes, King Tut's Wah Wah Hut, Glasgow |

reviews, news & interviews
Alabama Shakes, King Tut's Wah Wah Hut, Glasgow
Alabama Shakes, King Tut's Wah Wah Hut, Glasgow
A strong beginning as Southern four-piece prove they're more than the hype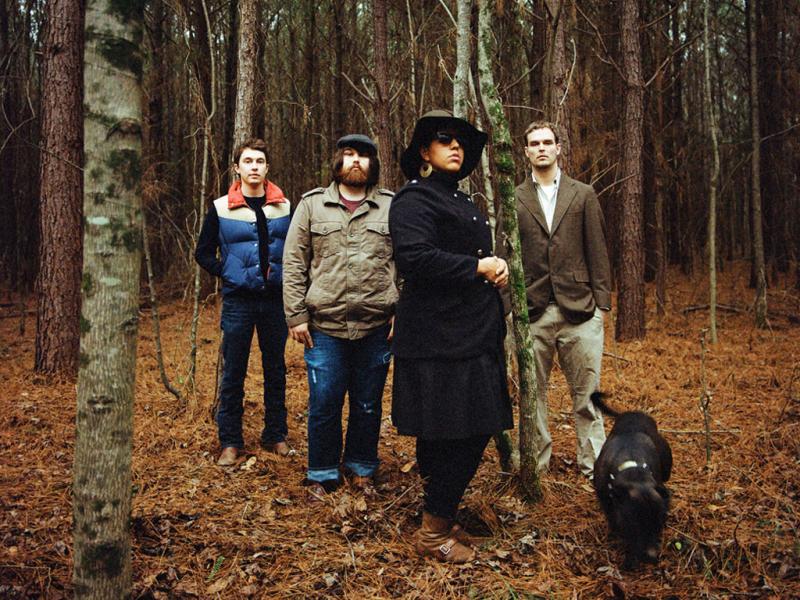 Got soul: Alabama Shakes
With last month's debut album, Boys and Girls, still riding high in the charts and a buzzworthy Jools Holland performance under their belts – to say nothing of the attention they've attracted on their own side of the Atlantic from the likes of Jack White – Southern roots four-piece Alabama Shakes have become the hottest ticket in town on this, their first headline UK tour.
Those dates on the run that aren't full have been upgraded to bigger venues and when they told me that their Glasgow date was sold out they meant
SOLD OUT
. The only reason I made it in at all was through creative use of an access all areas pass and an innocent expression.
I was sold on the Shakes the first time I heard Brittany Howard's powerhouse of a voice. They're an unassuming-looking lot, this band, and their bass-heavy retro grooves tread ground that has already been well-tramped by the contemporary likes of the Black Keys or even the White Stripes, but the girl's got some lungs on her that could stop traffic. You've probably heard her holler and swoon her way through "Hold On" already. King Tut's was hotter than an Alabama snakepit, packed to the rafters with hipsters on a knowing mission to see if the band "lives up to the hype".
"Which one dae ye hink's pumpin' her?"
Ah, Glasgow. Here in the provinces we don't do those poseur-packed record exec showcase gigs that you read about in the papers. Everybody in the room was there to have a good time, singing along to the words they already knew and unashamed in their awkward dancing. For want of a better word, Alabama Shakes simple, bluesy sound has got soul.
There wasn't a still foot or pair of hips in the house
The band was tight, drums and bass and double guitars and not a note wasted. Although the music was obviously a collaborative thing it was Howard, front and centre, who commanded the eye and the attention of the room. The way she opened her mouth, threw back her shock of hair and put her whole self into every note that she sung was really something to watch. Plus, she easily has the most expressive pair of eyebrows working in rock'n'roll today.
Still they started subtly, with the languid doo-wop jam of "Goin' to the Party" only hinting at the madness to come. "Gotta take me home, I know you ain't drinking water / You gotta take me back 'cause I'm still somebody's daughter," Howard sang knowingly, building up to play the one track everybody came to hear. "YOU GOTTA HOOOOOOOOOOOLD ON," the room bellowed together, and there wasn't a still foot or pair of hips in the house.
Of course the problem with getting their strongest song out of the way so early is that little of what comes after can live up to the magic of that moment. One 35-minute album and a self-titled EP stretch out a little thin over an hour-long set, and there are lulls where some of the less memorable slow burners fall.
It's only a slight criticism though, because when Alabama Shakes get it right there are probably few new bands more compelling live. The lulls, when they come, never last - the same songs that open subtle and soulful (like "Be Mine", which leads into an impassioned "if they wanna fight, they done fucked with the wrong heart" from Howard) chug and throb and break down into something enormous by the end. Another six months and they'll be selling out venues twice this size, so catch the beginning of something very special while you can.
Follow Lis Ferla (@lastyearsgirl_) on Twitter
Watch the video for "Hold On"

When Alabama Shakes get it right there are probably few new bands more compelling live
rating
Share this article