Blackbar |

reviews, news & interviews
Blackbar
Blackbar
An intriguing game of censorship and rebellion
Friday, 27 September 2013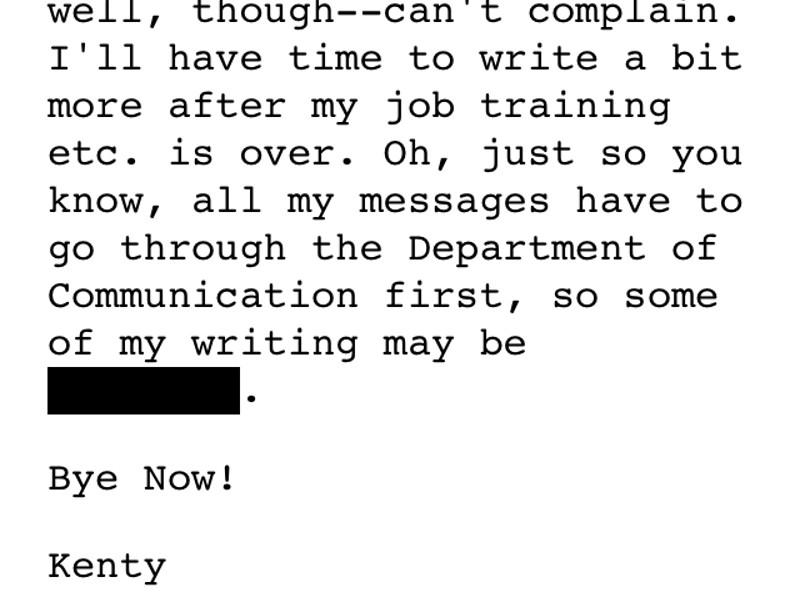 Blackbar - fill in the blanks
Blackbar is a game about censorship. I say "game", but in a sense it is more an unfolding narrative that you unlock by solving puzzles. In this it has much in common with puzzle games like The Room or even the Professor Layton series. Blackbar just makes its linear nature more obvious than most.
The narrative in question is told through a series of letters or emails, filtered through the censorship apparatus of a hazily defined oppressive regime. Although your part of the conversation is never seen, communication takes place between you (a woman called Vi) and an old friend by the name of Kenty. Kenty is working a hardscrabble office job for the government and is increasingly under surveillance for some implied infraction. There is also a mysterious third party who seems to have found a way to evade the censors and who inserts messages to encourage you to rebel against the regime and help your friend.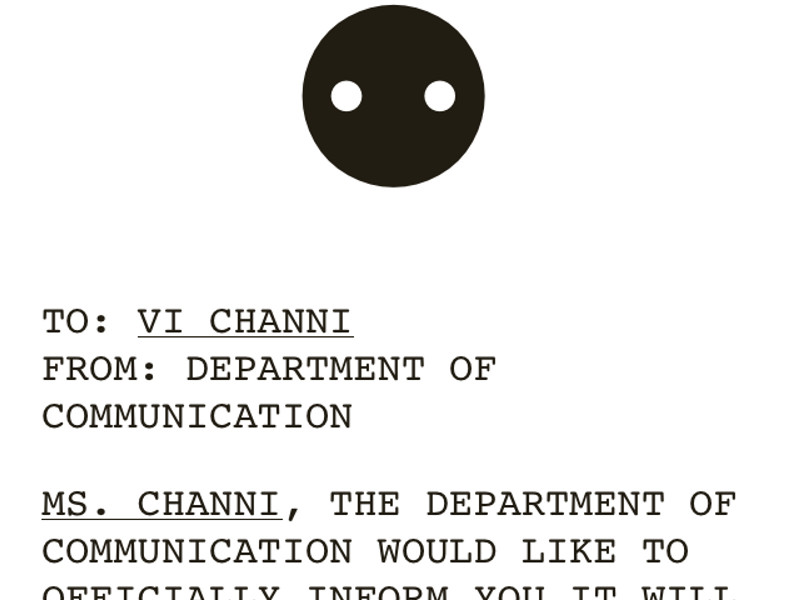 It is quite unlike anything I have played before - perhaps the first entry in the genre of epistolary games. Messages arrive with words or blocks of text redacted with black bars and to progress you must fill in the blanks. That's it, that's the game.
Some of the words can be guessed from context (obviously "the" goes there, that must be an "I", etc.) but other require you to scour the previous text for clues, work out rhyming schemes or make intuitive leaps. The rewards for correctly uncensoring a letter are nothing more than a sense of achievement and access to the next part of the story but it feels like enough, just.
The letters are occasionally moving, often funny and propel the story along to its rather premature end. One of the most affecting things about the text is the seemingly banal nature of the words that have been excised. If helping a sick relative isn't a crime, why is talking about it? Why does the regime care what someone thinks about their apartment building? In Blackbar the omissions help suggest the wider world and the kind of ideology that may be controlling it.
The only serious complaint about Blackbar is its length. Just as I thought I had the hang of its internal logic, the story appeared to resove and I was offered the chance to replay. Despite an ambiguous but fairly satisfying ending, the game seemed too short by far and I would have been happy to keep unravelling more. At a premium (for the App Store) price of £1.99 you may feel as though you have paid over the odds for a proof of concept rather than a fully fleshed out game.
Blackbar is availble now on iOS. Published by Nevan Mrgan