Silent Souls |

reviews, news & interviews
Silent Souls
Silent Souls
Russian road movie about a journey to a ritual farewell proves deeply moving
A pyre on the banks of a Russian river - the remarkable Yury Tsurilo bids farewell to his wife
Fully retitling a foreign-language film for international release is a risky business. But it works very well with Russian director Alexei Fedorchenko's melancholic drama Silent Souls.
The original Russian title was Ovsyanki, the name of a bird that is here translated as bunting, though yellowhammer would work as well. I had to look up on the RSPB site to learn details of either species, and for the latter I learnt, "often seen perched on top of a hedge or bush, singing". Silent Souls does indeed sing, never noisily, with incremental effect as it moves on to its tragic - but finally not tragic - conclusion. It's a film about bereavement, grief, catharsis, loneliness, holding on to certain ethnic traditions as hard as you can, and most of all a real and inimitable depiction of contemporary Russia and the world outside its big cities.
It has so much simple honesty at times we might almost confuse it with documentary
It's a road movie with two male leads who don't speak much, and two avines too (pictured below right). For most of the journey there's the body of a dead wife in the back of the vehicle they are travelling in, on the way to her cremation on a pyre on a riverbank, organised and attended by the two men who had loved her most.
The position of the yellowhammer, whose "recent population decline make it a Red List species", somehow mirrors the fate of the characters: they are from the Merjan ethnic identity, a Finno-Ugric group in northern Russia, long integrated into the world of their Slavic contemporaries, but still preserving rituals that are their own. The fact that the film's language is Russian, and the two lead characters have absorbed, to different degrees, the homogenising Soviet mindset, suggests that their ethnicity's survival will not be for much longer.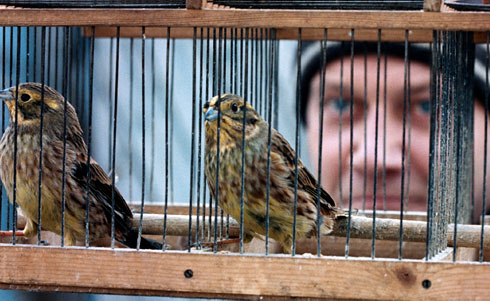 The driver on this journey is Miron (the mighty Yury Tsurilo, best known outside Russia for his lead role in Alexei German's monumental Khrustalyov, My Car from 1998). He's the director of a paper mill in the provinces, somewhere between the Volga and the Urals, though there's no social comment on the state of the place. His much younger wife, Tanya (Yuliya Aug, seen but not heard in flashbacks) has died suddenly; we never learn why, or what from.
That leaves Miron to drive with his best - maybe only - friend Aist (Igor Sergeev), who's also attached to the factory, a diffident individual who has certainly had feelings for Tanya in his time, to the place where the married couple once spent their honeymoon, burn her body on the riverbank, and then consign her ashes to the water in the way sacred for the Merjan culture. That consummation also brings back painful childhood memories for Aist.
He becomes the sometimes unreliable narrator, and we realise at an early stage his is a posthumous voice. He's also the son of the late, even last poet of the Merjan civilisation, which makes for plentiful reflection in the course of their otherwise not loquacious journey. Old friends though they are, they still address one another by name and patronymic, even when performing the rituals of washing and dressing the dead woman, and preparing the other needed elements of her departure.
This is all brilliantly and movingly expressed in Denis Osokin's script. The visuals (pictured below left) from cinematographer Mikhail Krichman are outstanding in their understatement, more often using a hand-held camera than not. If Tarkovsky were still working today, Krichman would be a worthy collaborator. There's a musical score from Andrei Karasyov that seems to echo ghost-like through the film, combining elements of ethnic with tragic – all, again, understated.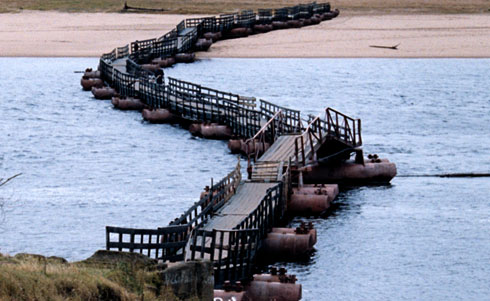 Director Fedorchenko came to attention when he won a prize at the Venice festival in 2005 for his mockumentary First on the Moon, a loose satire on how the Soviets might have managed a space trip as early as the 1930s (it won the Horizons section prize nominally as a documentary, which we can only assume was a gesture of ironic fun from the jury). Silent Souls won him another prize at Venice back in 2010, this time from the film critics' FIPRESCI jury. It's also picked up plenty of other gongs around the world since then.
Silent Souls has so much simple honesty that there are times when we might almost confuse it with documentary. Fedorchenko hails from the Urals, and the Yekaterinburg film studio – an outfit still known by its Soviet-era moniker Sverdlovsk. Some Russian directors in recent years have begun to film outside the twin-capital axis of Moscow and St Petersburg. Few have done it with the assurance, empathy and sheer poise that Fedorchenko shows in Silent Souls.
Watch the trailer for Silent Souls