Call Jane review - well-crafted pro-choice drama |

reviews, news & interviews
Call Jane review - well-crafted pro-choice drama
Call Jane review - well-crafted pro-choice drama
A forgotten moment in American feminist history is brought to the screen
Saturday, 05 November 2022
Sisters are doing it for themselves: Elizabeth Banks as Joy and Wunmi Mosaku as Gwen
The release of Call Jane could not be more timely, just as the American midterms loom and liberals reel from the overturning of legislation that allow women access to safe and legal abortions in the US. This well-crafted drama tells the true story of a group of women in 1960s Chicago who ran a secret organisation that provided almost 12,000 terminations when to do so was a criminal offence.
Elizabeth Banks plays Joy, a housewife devoted to her daughter and lawyer husband, living a perfect suburban life reminiscent of The Graduate and The Stepford Wives. When her pregnancy triggers a heart condition that may kill her, Joy and her husband are refused a medical termination by the all-male doctors at their hospital. In a chilling scene the professionals discuss her case as if Joy is not even in the room, concluding that a 50% chance of her survival if the pregnancy goes to term is sufficient. Forced to seek out a back-street abortion, Joy stumbles across a feminist collective, the Janes, who help desperate girls and women and eventually joins their ranks.
Phyllis Nagy, who wrote Carol, has done an excellent job as a first-time director on Call Jane, aiming to persuade mainstream audiences by using a non-didactic tone. Shot on 16mm by DP Greta Zozula, there are many pleasures to be had from the period look of the film which is enhanced by a neatly chosen soundtrack. It's possible to watch Call Jane just for entertainment and not be too disturbed. Although the procedure itself is described in some detail, it's nowhere near as harrowing a watch as Happening, the recent film adaptation of French Nobel winner Annie Ernaux's memoir of abortion in L'événement.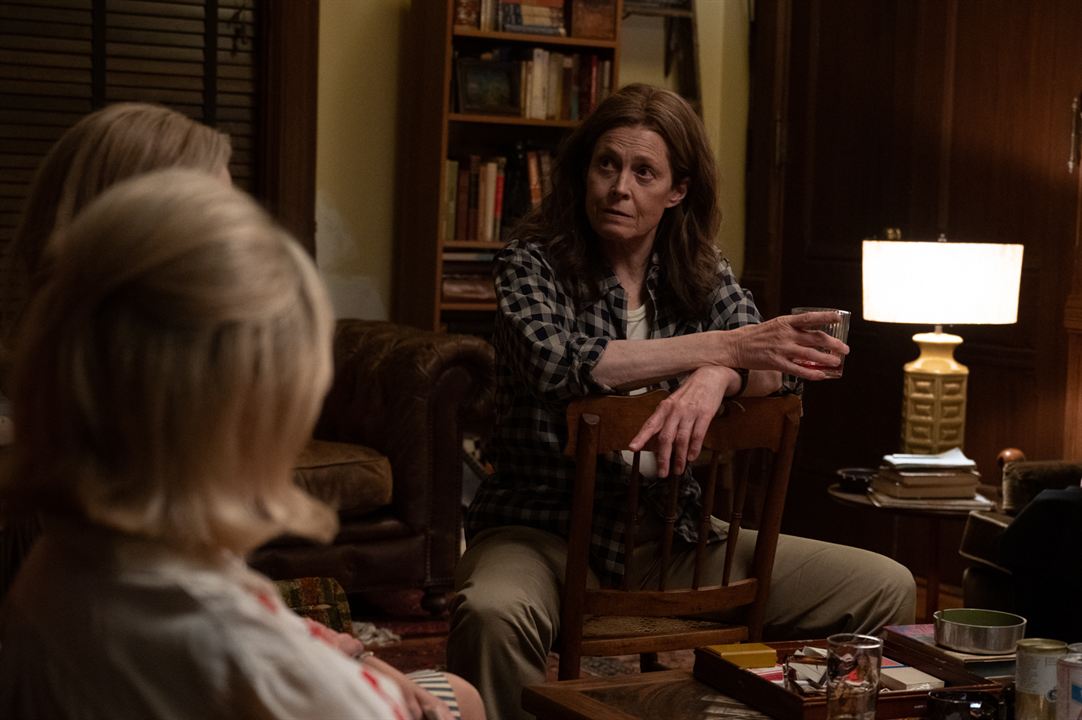 The warmth and solidarity between the Janes add moments of humour – and there's a standout performance by Sigourney Weaver (pictured above) as Virginia, a Gloria Steinem-esque veteran of the feminist movement. In one scene she negotiates a fee reduction with the dodgy doctor (well played by Cory Michael Smith) through some shrewdly administered alcohol-induced bets. The British-Nigerian actor Wunmi Mosaku is also excellent as Gwen, the outspoken black member who challenges her white sisters when they argue about which desperate girls and women should get free treatment.
If Call Jane sometimes seems a little too easy with its moments of jeopardy rapidly swerved (a touch of marital discord, a threatening police officer), a more detailed documentary history The Janes is currently playing on Sky and Now TV. Its interviews with the original '60s activists deepen the story told in the dramatised Call Jane. One can only hope that together these two accessible films sway a few American hearts and minds in the continued debates around Roe v Wade.