Broken
Broken
Theatre director Rufus Norris's debut film is an OTT wallow in drear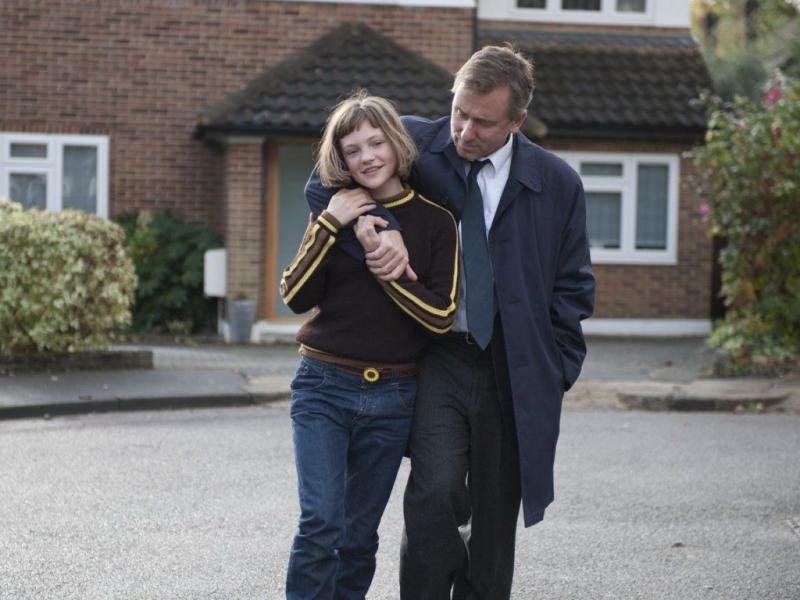 Broken Britain drama casts Eloise Laurence and Tim Roth as daughter and father
"I'm so worn out with it," a character remarks in a different context well into Rufus Norris's film Broken, to which one is tempted to respond, "Ain't that the truth!" A dissection of so-called "broken Britain" in all its jagged disarray, stage director Norris's debut film wants to be excoriating but is instead mainly exhausting and feels infinitely longer than its briefish running time.
Norris gets good performances out of a notable cast, and it's interesting (to put it mildly) to see certain actors cast defiantly against type, but the material suffers from being a continuous, non-stop climax. Aren't even society's malcontents allowed a chance to breathe?
Incidents pile up from the start as we become immediately aware that all is not well on Elmstead Close, the volatile suburban cul-de-sac where events (mostly) take place. An odd-seeming, perpetually wide-eyed lad called Rick (Robert Emms, his visage at times resembling a Francis Bacon painting) lives with his fretful parents several houses along from a loose cannon of a widower (Rory Kinnear) and his three daughters, none of whom are exactly shy about making their unpleasantness felt. One of these toxic young women goes by the name of - groan - Sunshine.
Attempting to forge an agreeable middle-way is another lone dad, the solicitor Archie (Tim Roth), and his tomboyish young daughter, Skunk (newcomer Eloise Laurence), who is experiencing all the youthful confusion that comes with a first boyfriend (George Sargeant). A safer haven, or so Skunk thinks, is offered by her teacher, Mike (Cillian Murphy, pictured right), a bespectacled hottie who offers Skunk possible refuge at an otherwise hateful school.
That the above scenario only hints at the possibilities for conflict is borne out by a Mark O'Rowe script (adapted from Daniel Clay's novel) that offers no shortage of incident. These characters in differing formations punch, kick, tease, and betray their hapless way through life, ensuring that several combatants won't make it to film's end intact. But the law of diminishing returns applies here: what use dramatically is a calamity every 30 seconds when you aren't allowing your characters simply to be?
If one is tempted to give up on a plot that prompts calls for an ambulance to be on permanent secondment to this street, there are pleasures to be had from watching the impressive cast assembled by Norris, whose theatre work over the past several decades has ranged from mainstream musicals (Cabaret, in two separate productions) to genre-defying ventures at the Young Vic and elsewhere (Feast). Kinnear, for instance, has rarely played so rabid a hothead, and Clare Burt, an alumna of the Norris-directed London Road on stage, is in fine, frazzled form as the ;one mum in an otherwise motherless environment.
Roth (pictured above with Murphy) downplays the part of a fundamentally decent bloke who ends off squaring off against Murphy over their shared love for skunk and her older brother's au pair, and the putative rebirth glimpsed at the end allows a glimmer of sunlight into the prevailing drear. That's one weather forecast I wouldn't begin to trust.
Watch the trailer for Broken
What use dramatically is a calamity every 30 seconds when you aren't allowing your characters simply to be?
rating
Explore topics
Share this article